The Eltz Fortress is the most famous place in the Mosel river valley, set in the middle of a valley, far from any road.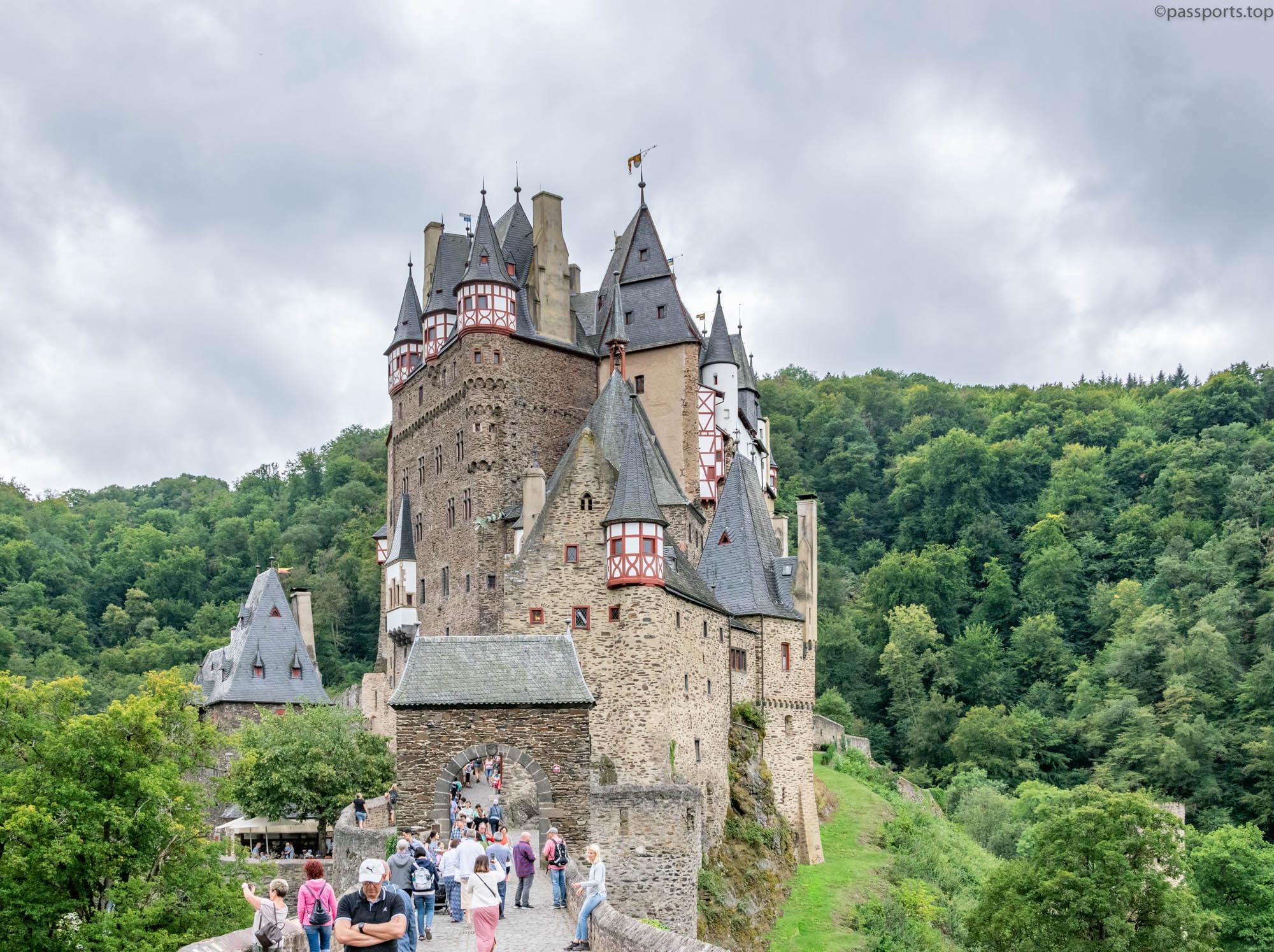 You can drive to the castle parking lot (€2/day) and then walk through the forest for about 1 km (20-25 minutes). There is no charge to visit the castle courtyard, and the ticket to visit the interior costs €10/person (photographing is prohibited inside). The schedule and other details can be found on the official website.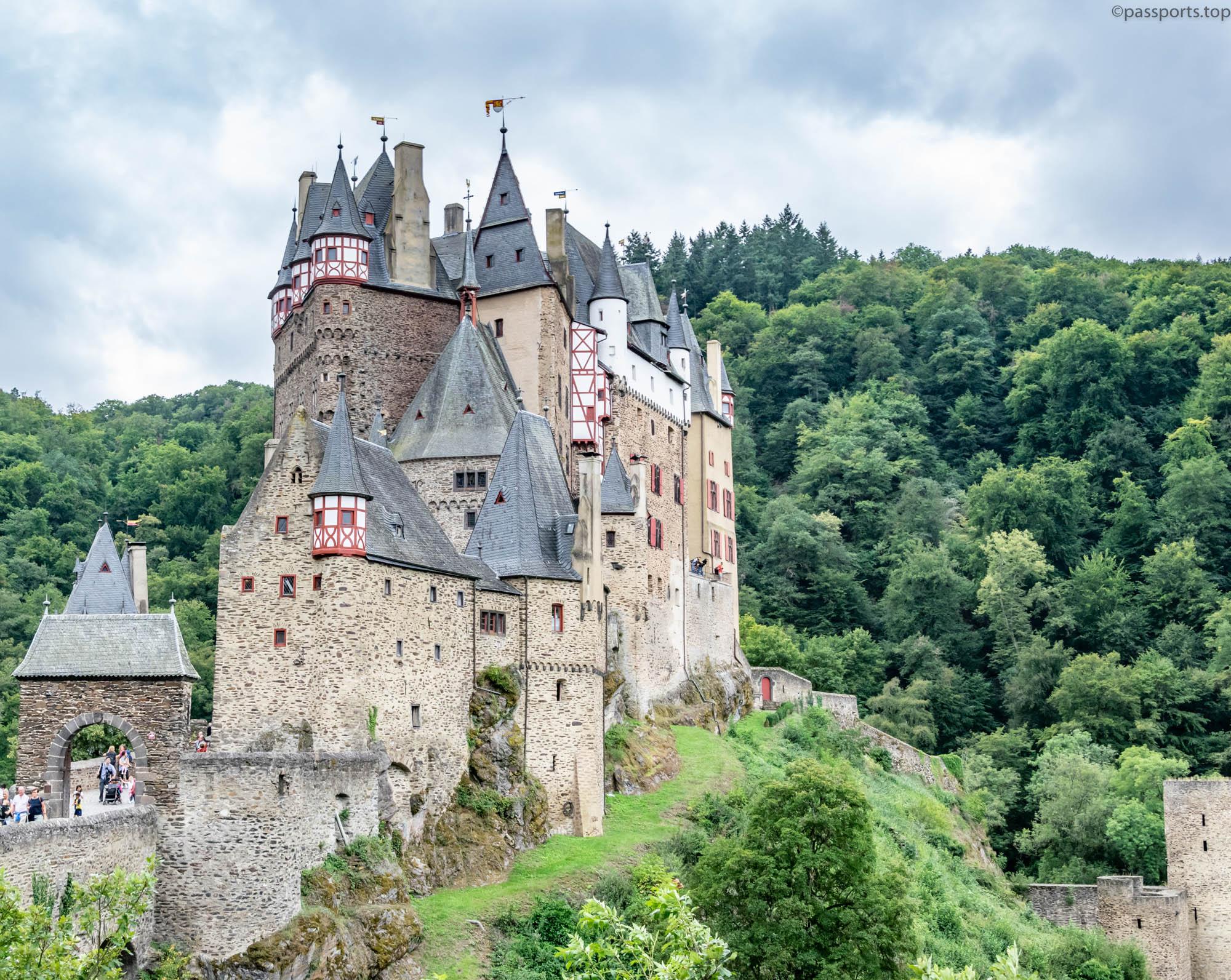 The architecture of the castle is the main attraction: the 8 towers with a height of 35 meters, roofs and wooden frame structures make Burg Eltz a fairy tale castle. It is located in a unique setting, hidden in a side valley of the Mosel, on a cliff 70 meters high.
Unlike other castles or fortresses, Eltz Castle was untouched by wars and has been owned by the same family since it was built until now. Many pieces of furniture are original and are over eight centuries old.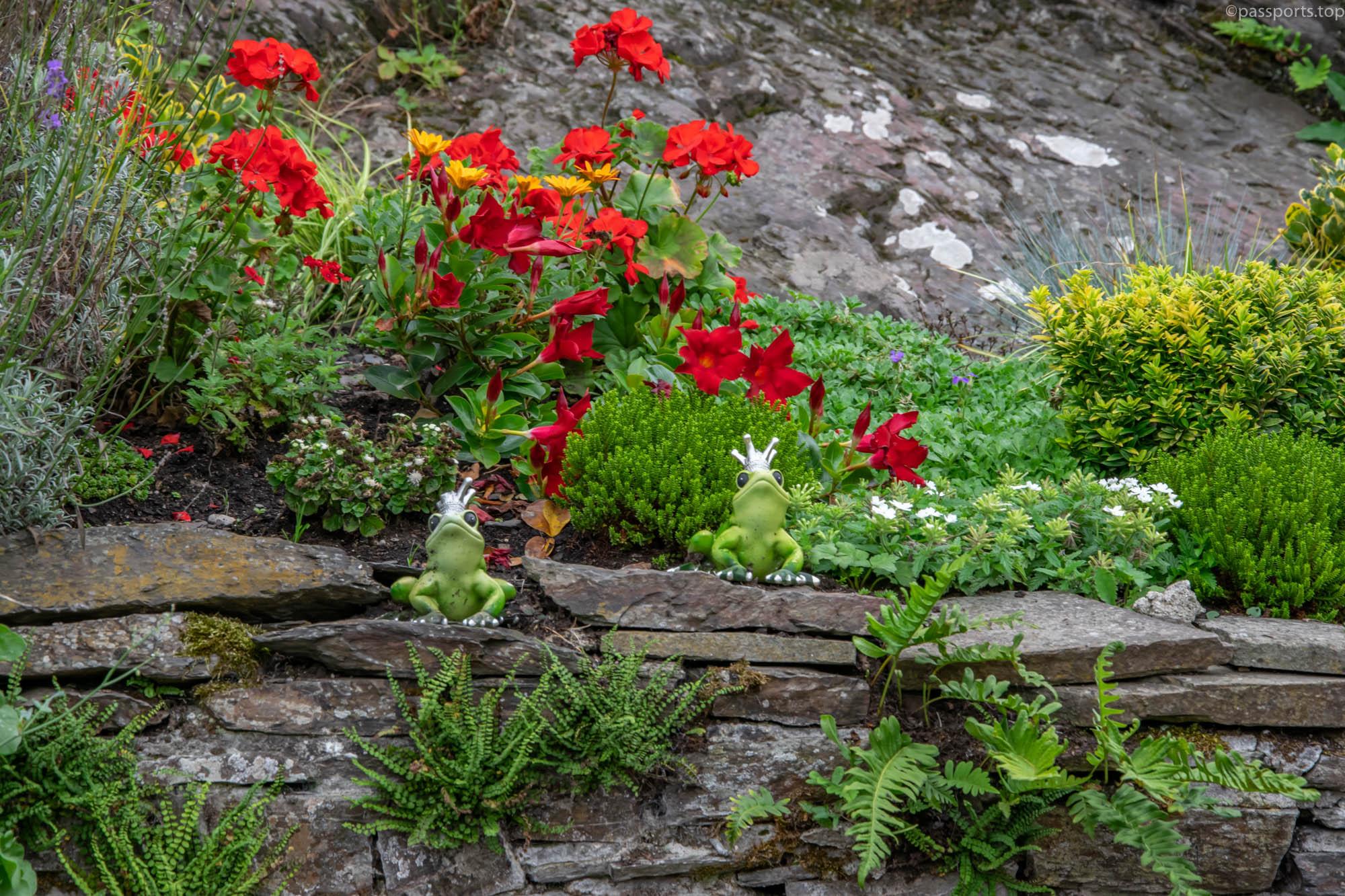 Inside the castle you can visit the Treasury – it is considered one of the most important collections of its kind in Europe and includes precious gold and silver objects, coins and objects made of porcelain or ivory; The Knights' Hall – the most important room in the castle – houses weapons, armor and sculptures and the castle's Great Hall, which was the family's council chamber.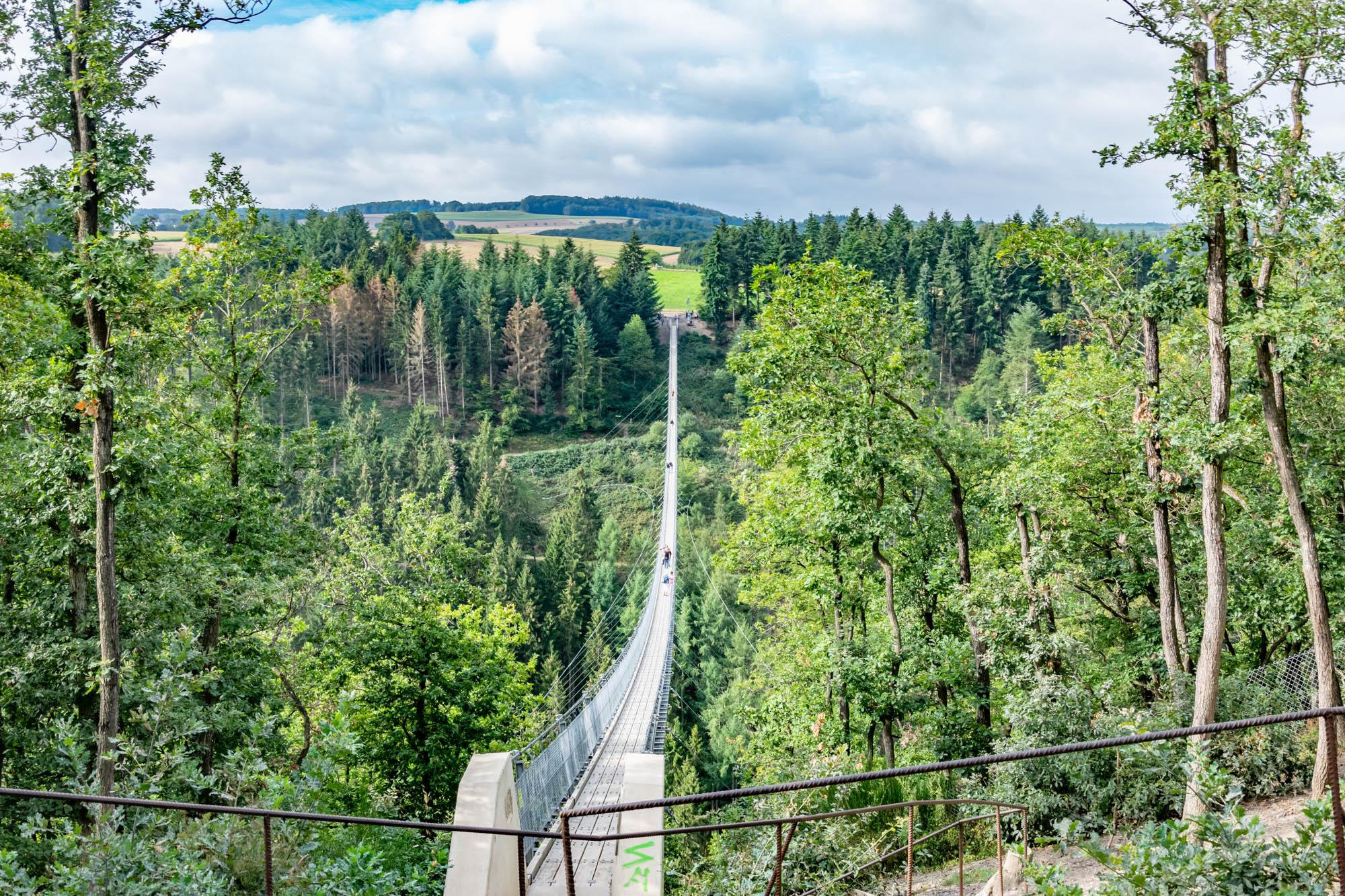 Not far from Burg Eltz, about 30 kilometers away, is a town less known to tourists, called Mörsdorf. In 2015, a metal cable bridge suspended 100 meters above a valley, with a length of 360 meters, was inaugurated.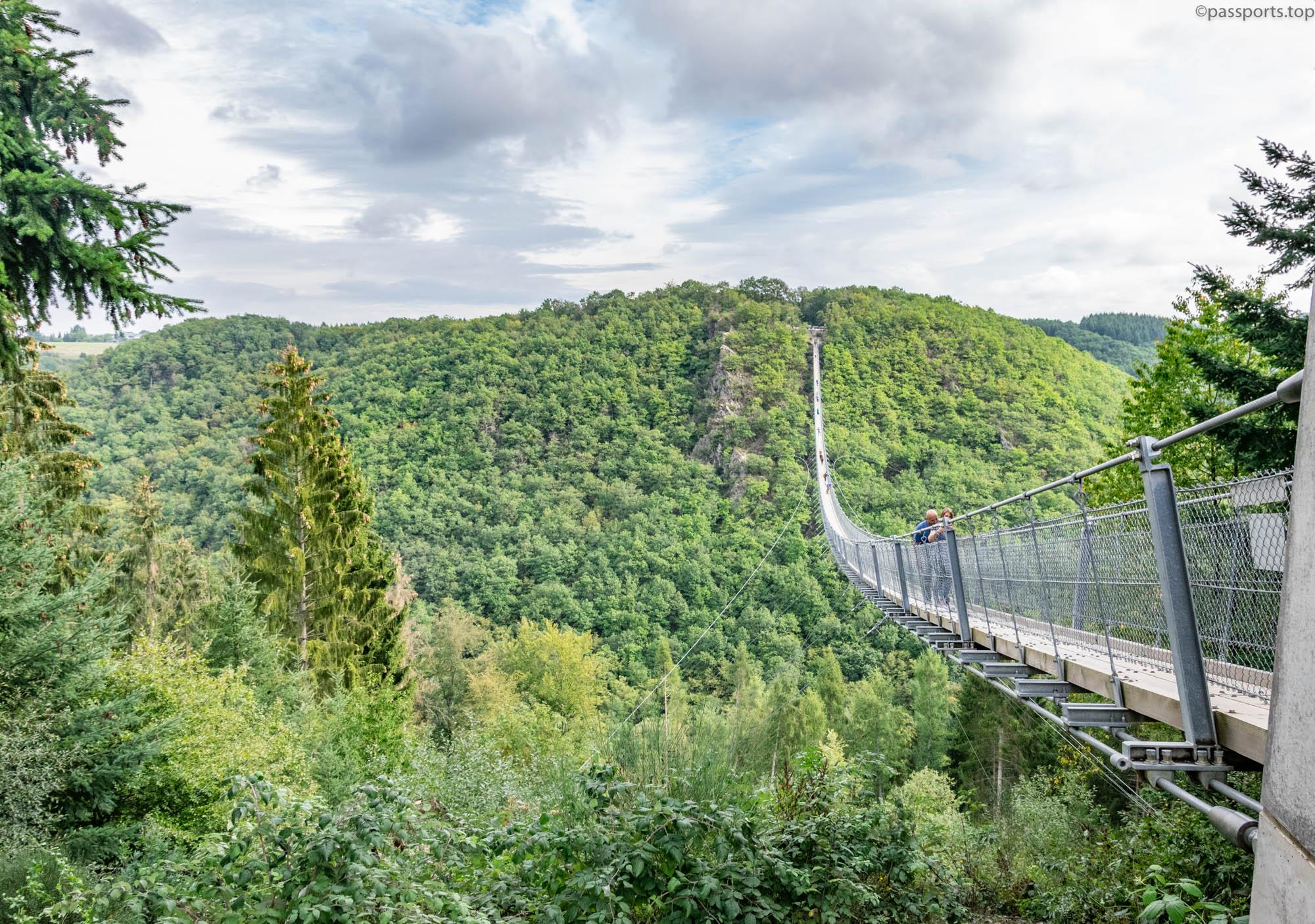 The Geierlay Bridge was built by the local authorities to promote the mountain trails in the area. According to the official website, by August 2019 it had attracted 950,000 tourists. The bridge can be crossed for free every day, 365 days a year.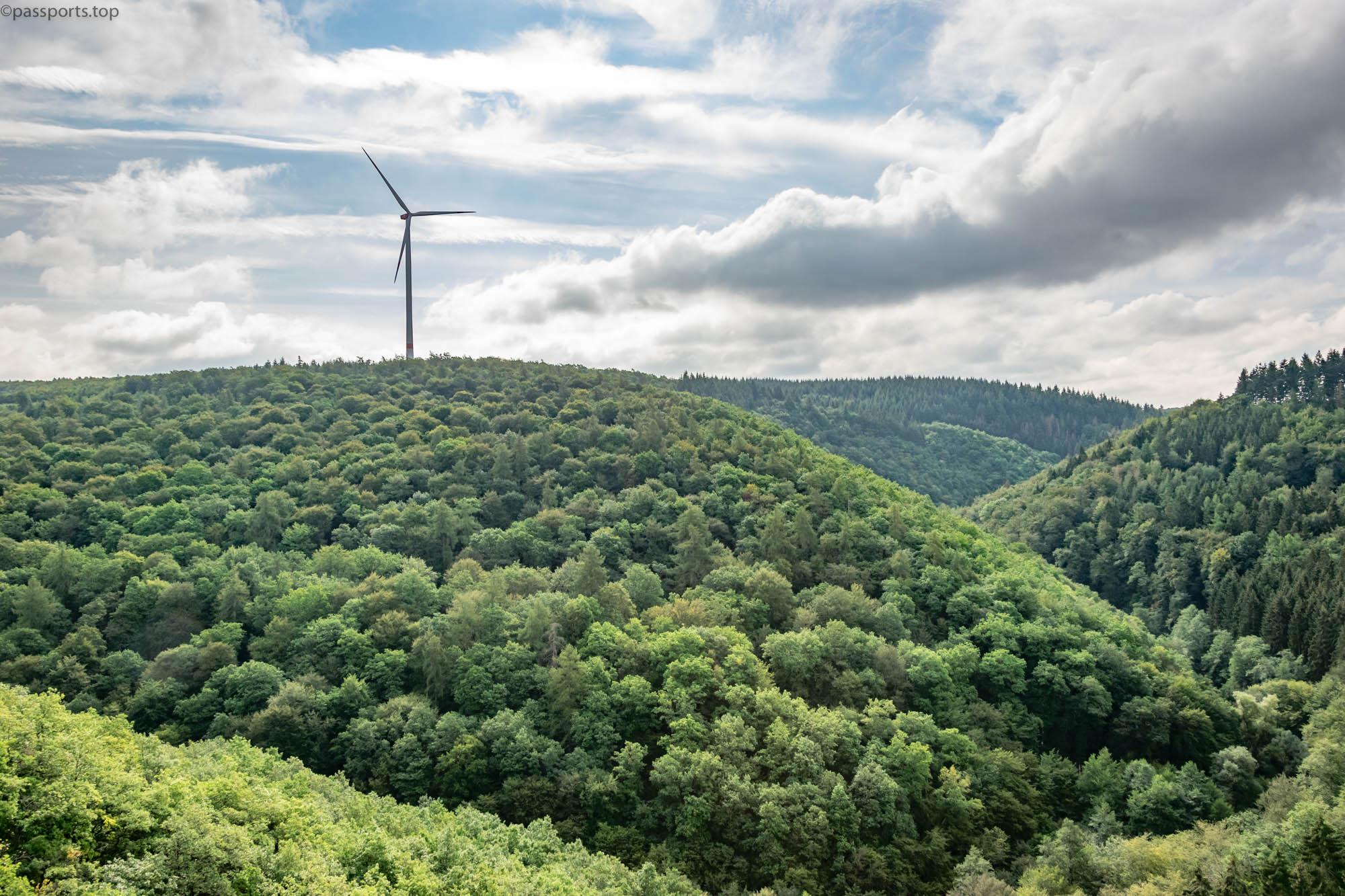 In a very short time, the Geierlay bridge reached the top 100 tourist attractions in Germany.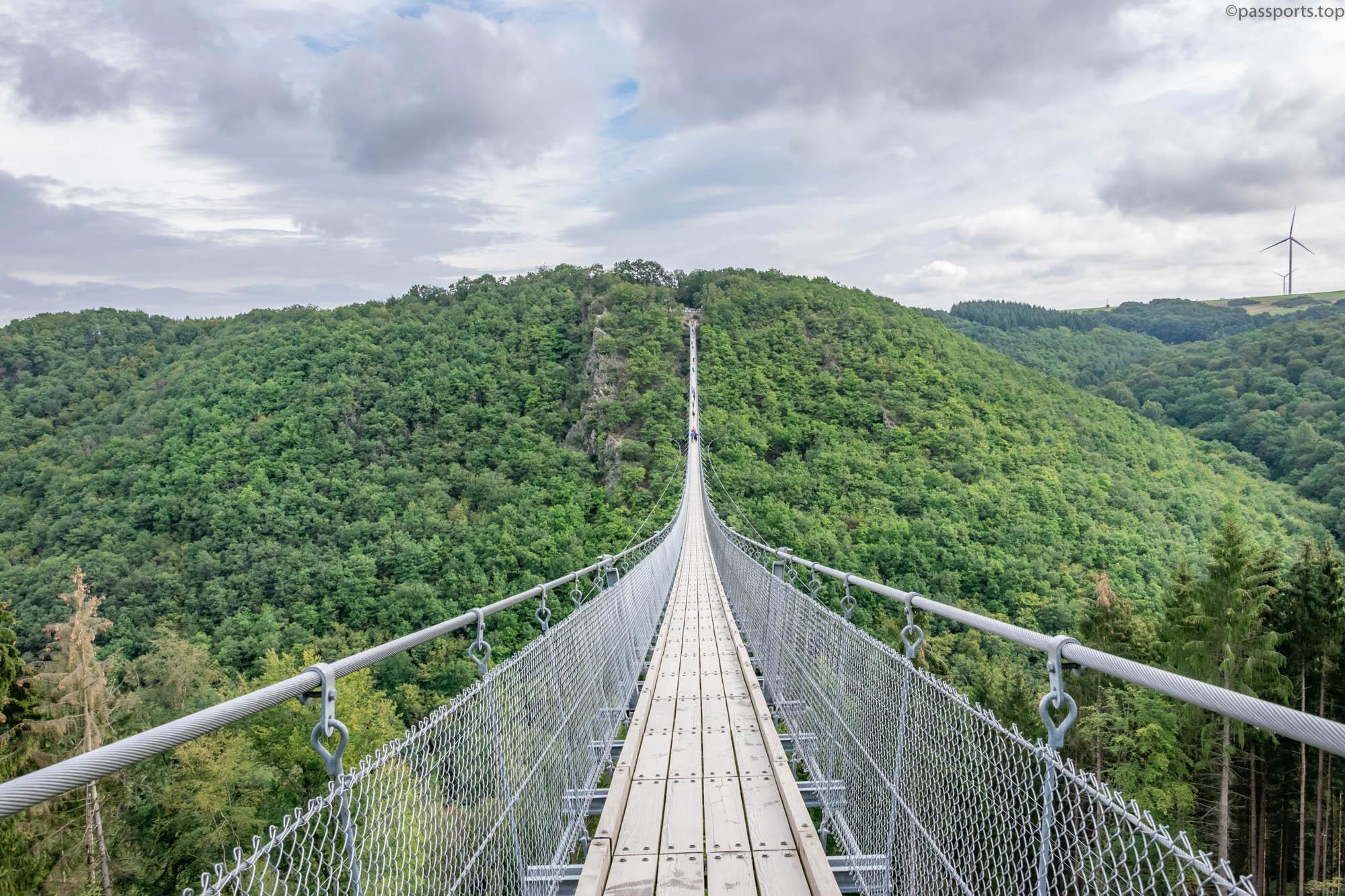 Arriving in Mörsdorf, you can leave your car in the specially designed parking lot at the entrance to the town, paying a fee of €6/day. From the parking lot you have to walk about 1.8 – 2 kilometers, so I recommend you have suitable shoes.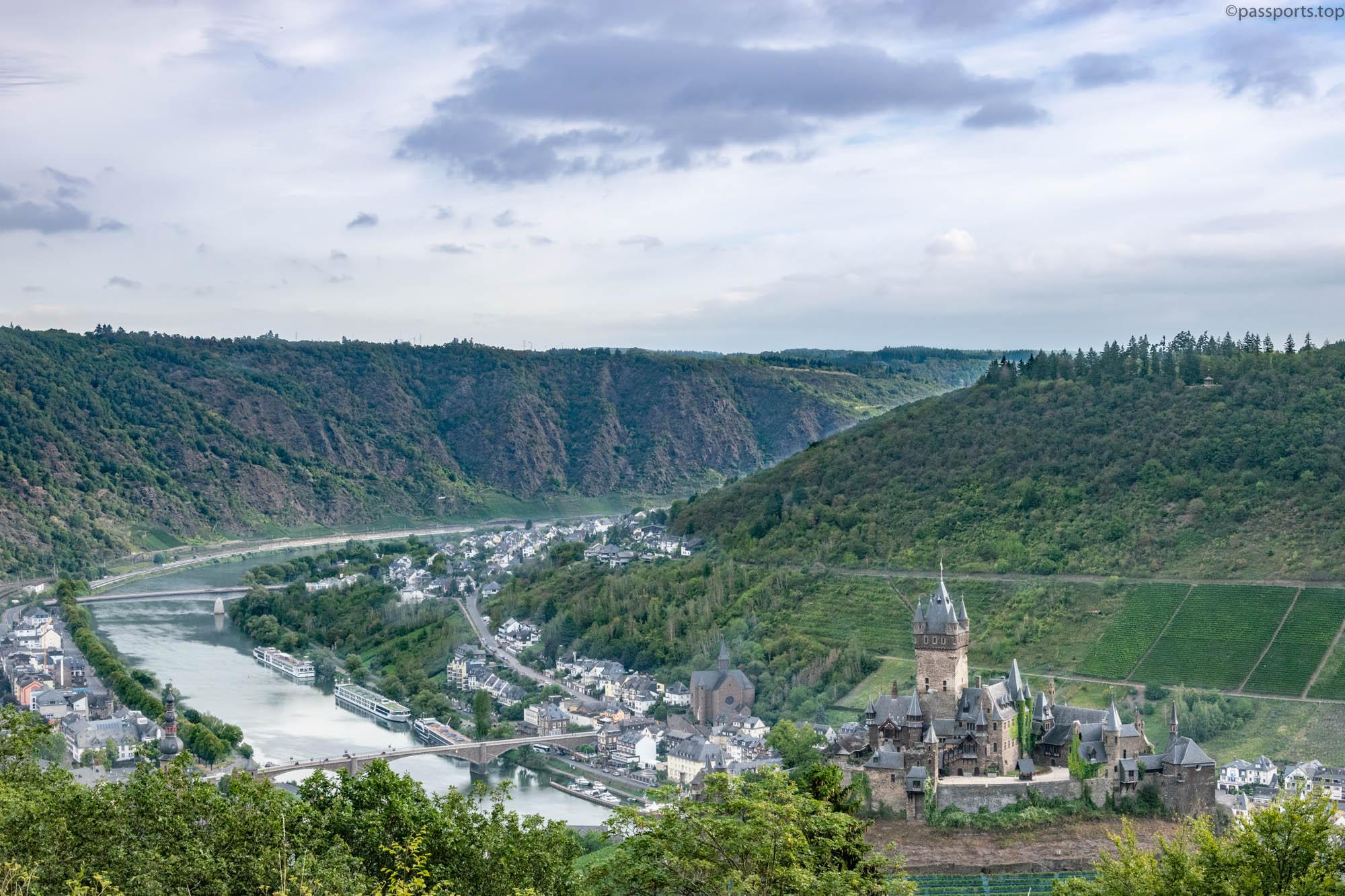 This is where our stay in the Moselle valley ended. A pleasant trip where we admired the beautiful landscapes with vineyards on the hills, we visited medieval castles and Roman ruins.
If you liked this article, click here to read about the last destinations we visited.
(Eltz Fortress – September 2019)