We live in an era of digital expansion where we have become dependent on laptop, tablet, phone and internet, but nevertheless we can also see them as an advantage when we use them effectively.
In addition to keeping in touch with friends and family, devices and apps make our lives easier and provide us with useful information.
Because I worked in the tourism field and I like to plan everything down to the last detail, I have never used a travel agency, but I like to plan our vacations myself.
A few travel apps or services that I have discovered and tested over time help me. I thought I'd make a list and share it with you in case you find it useful and can help you on your next vacation.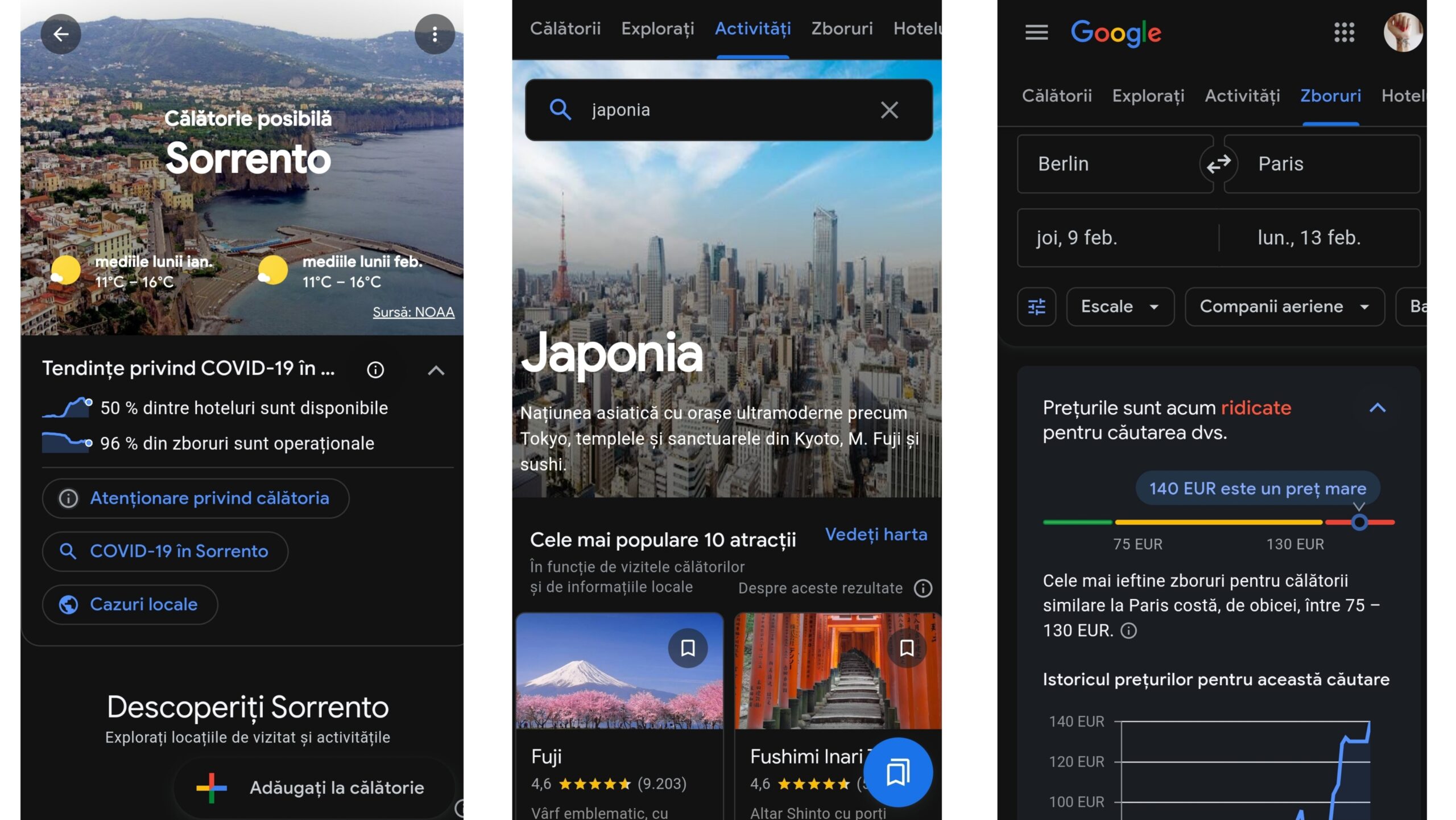 Google Travel is a travel planning service developed by Google for the web. They originally had an app, but it was closed in 2019. We used this service more for searching for flights (Google Flights) and it was very helpful. You can plan your vacation, search for flights, hotels or activities in your favorite destination.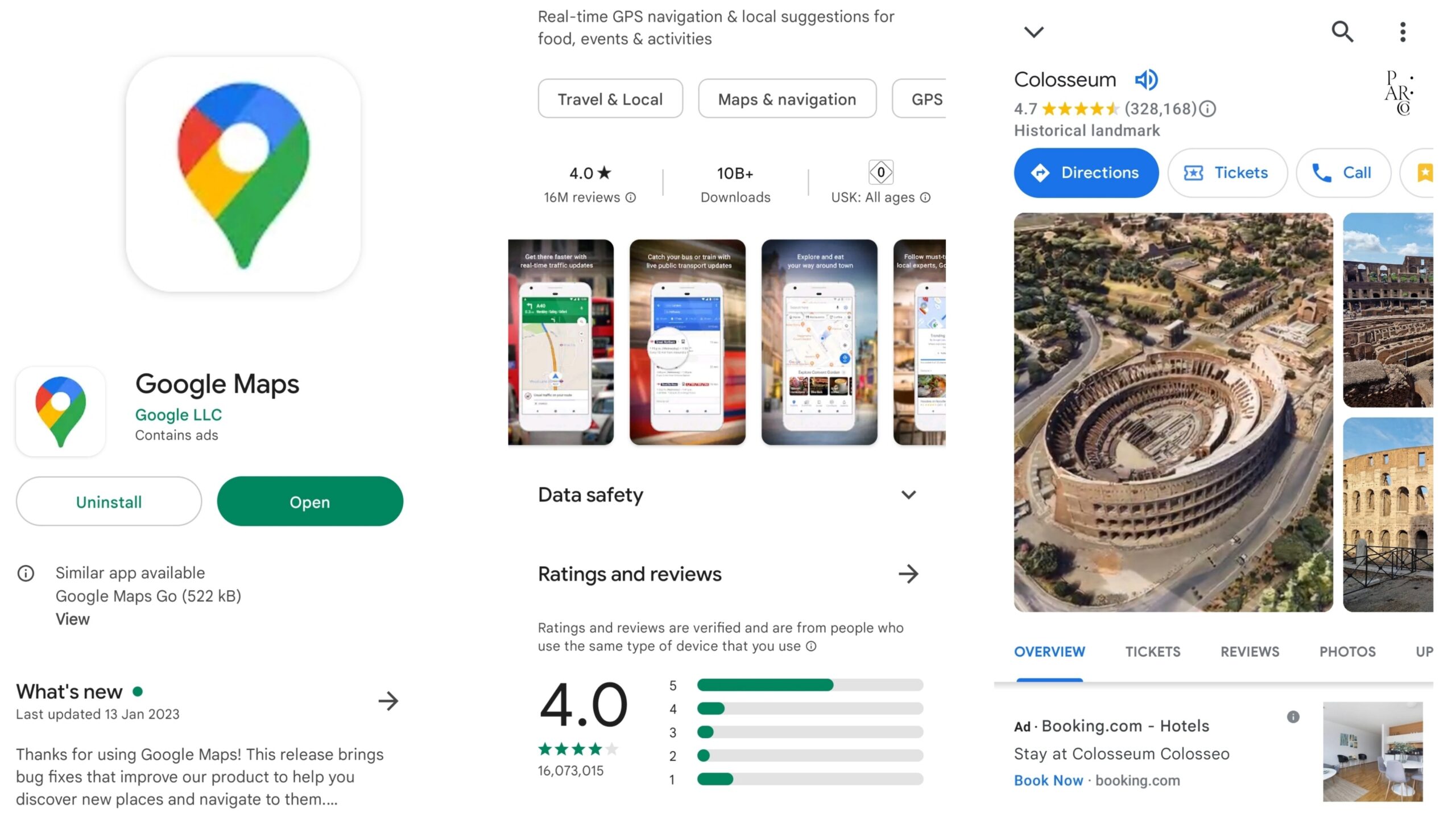 Google Maps is another service provided by Google that provides satellite imagery, aerial photos, street maps, interactive panoramic views, real-time traffic conditions, and helps plan routes for travelers. We use Google Maps every time because we download maps of the areas we are going to visit and can thus use the service offline, without consuming the internet. Another advantage is that you can save your parking spot in the app so you never forget where you parked your car.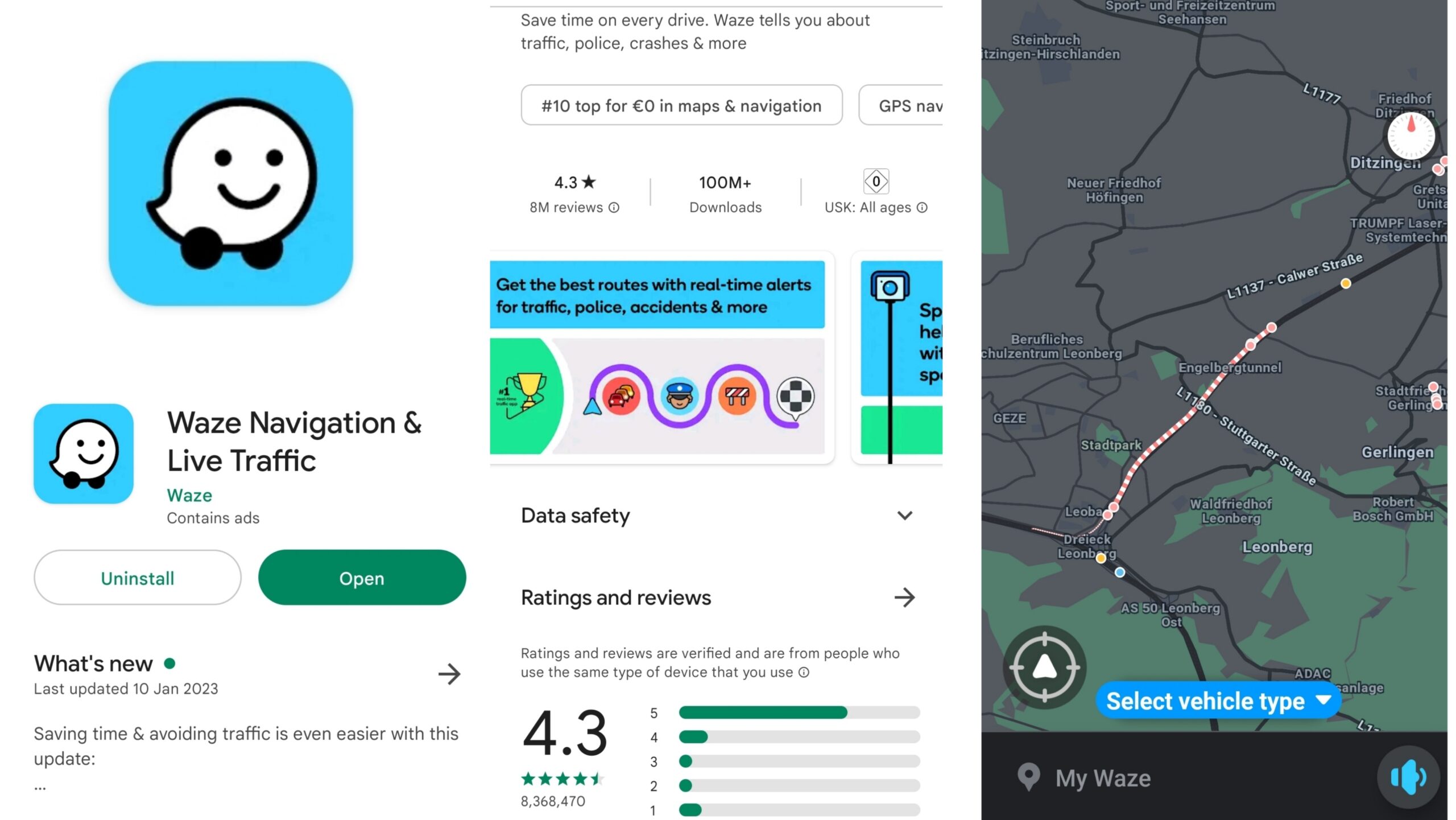 Another app known for traffic conditions and route planning is Waze. A big difference between Waze and Google Maps is that Waze is community-based, while Google Maps is data-based. A plus for Google Maps is that it provides directions for driving as well as walking, cycling or public transport.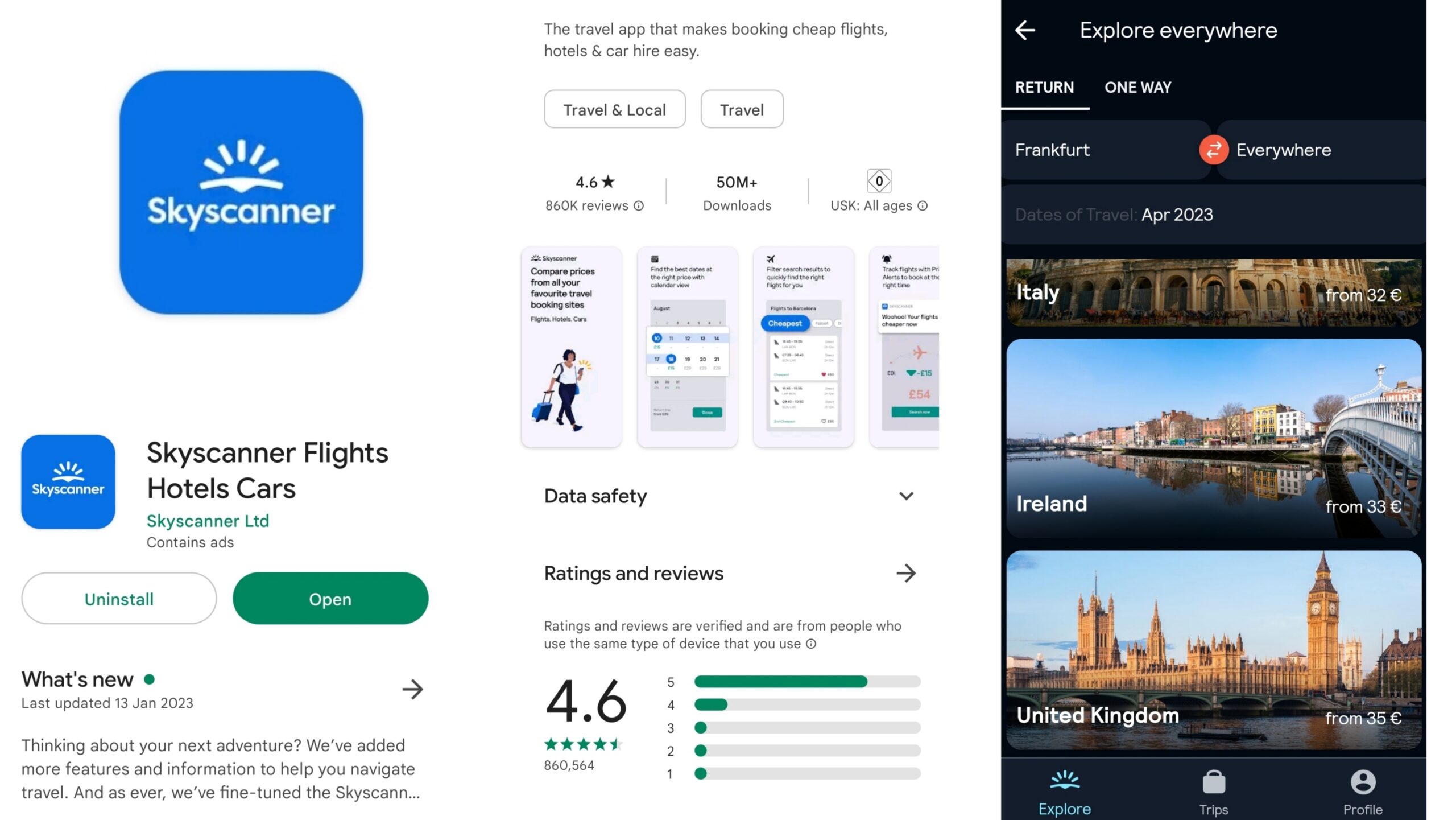 To search for flights we most often use Skyscanner. In addition to the fact that it offers the cheapest or best option, I like that you can choose several airports from which you can depart, and at the destination you can choose "anywhere" and thus discover new destinations according to your budget and the time frame you set. You can opt for the cheapest month in which you can fly to a destination, accommodation or car rentals.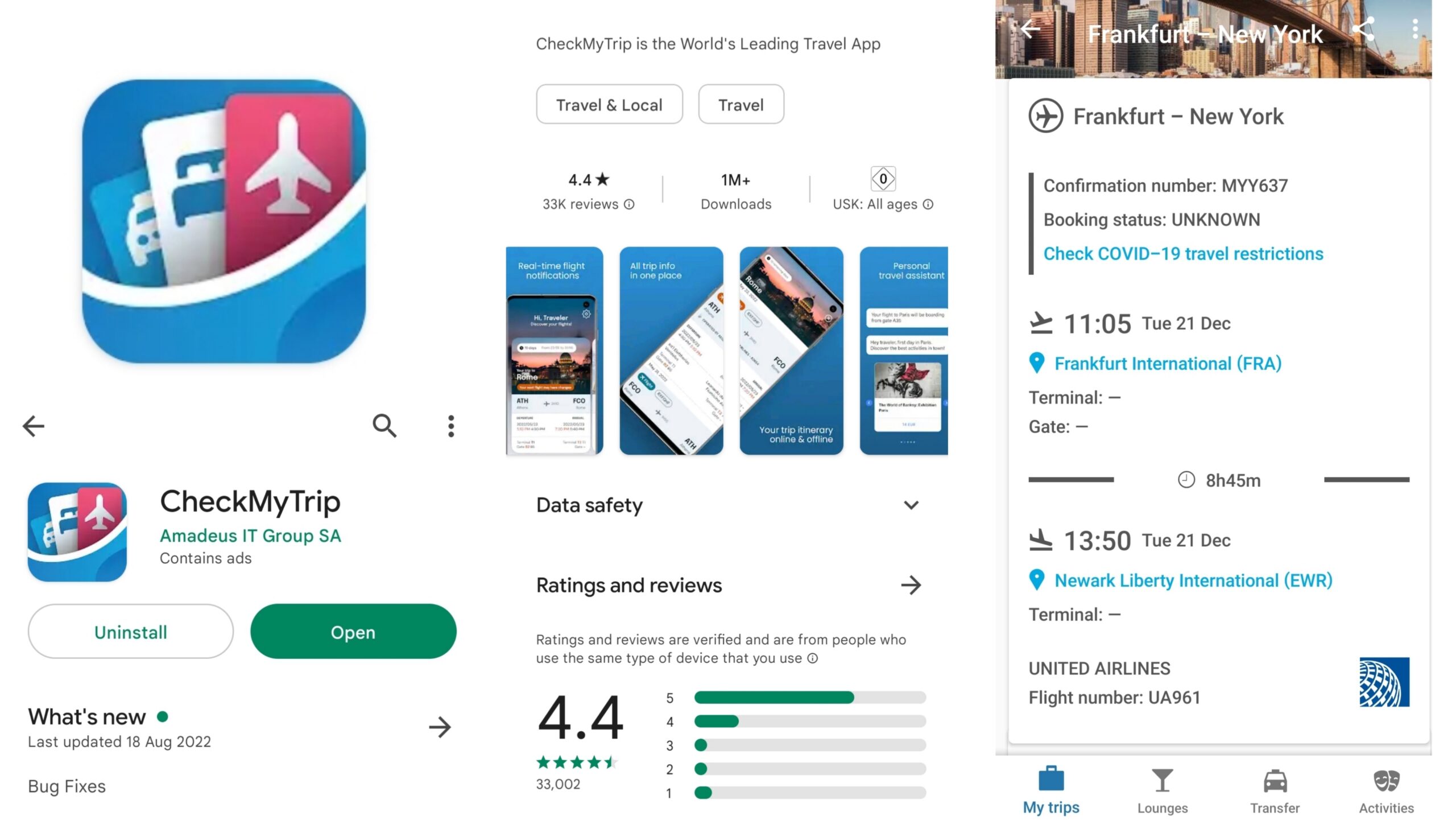 CheckMyTrip is an app that provides flight information and alerts, including delays, cancellations and changes to the terminal or layover time. In addition to the flight, you can include accommodation, car rental or train tickets. The app can also be used offline.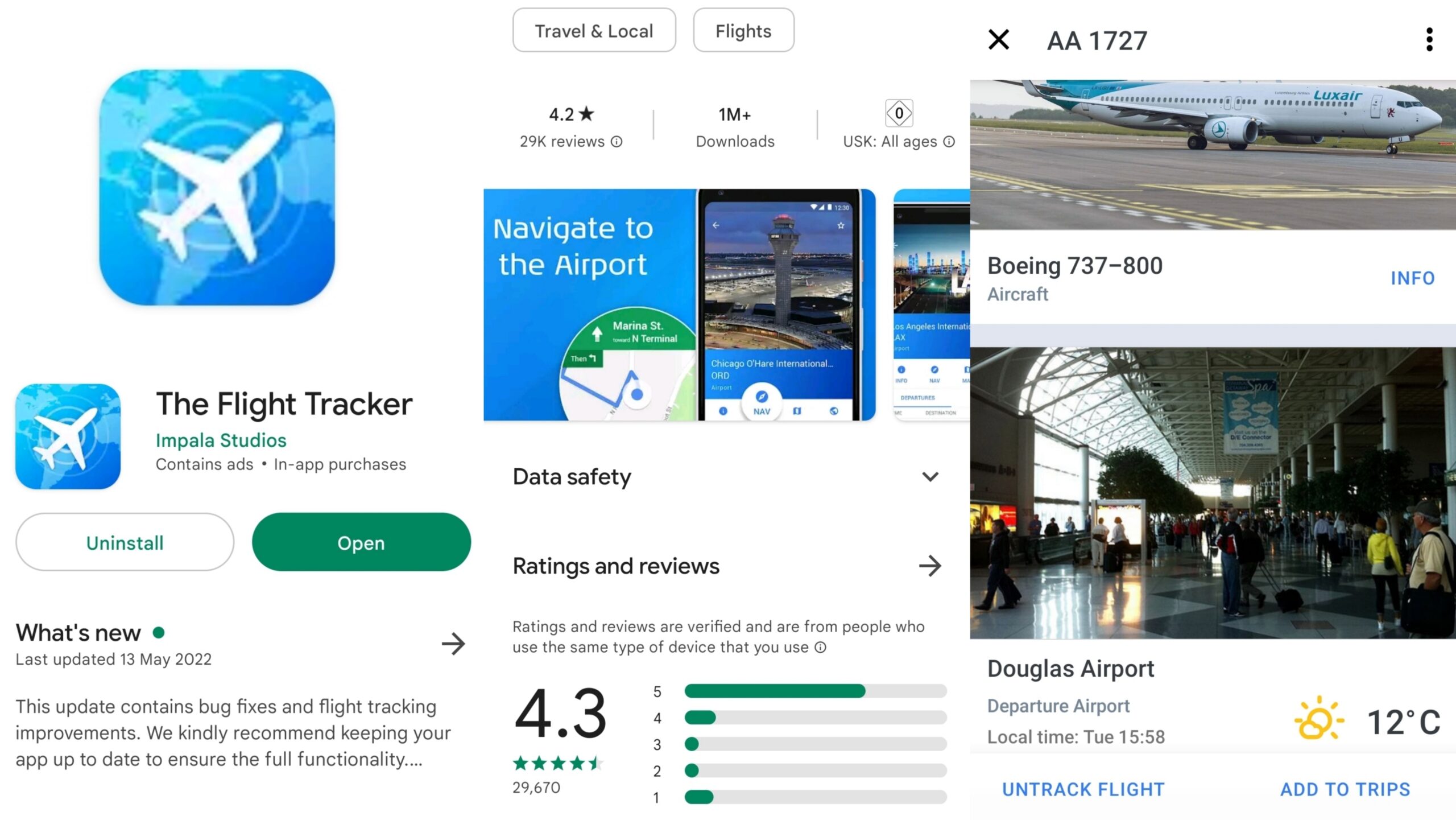 The Flight Tracker is another app we use for in-depth flight information: arrivals, departures, terminal and gates, delays and more. You can add your boarding pass, check the weather at your destination, read interesting aircraft information, and automatically sync with your TripIt account.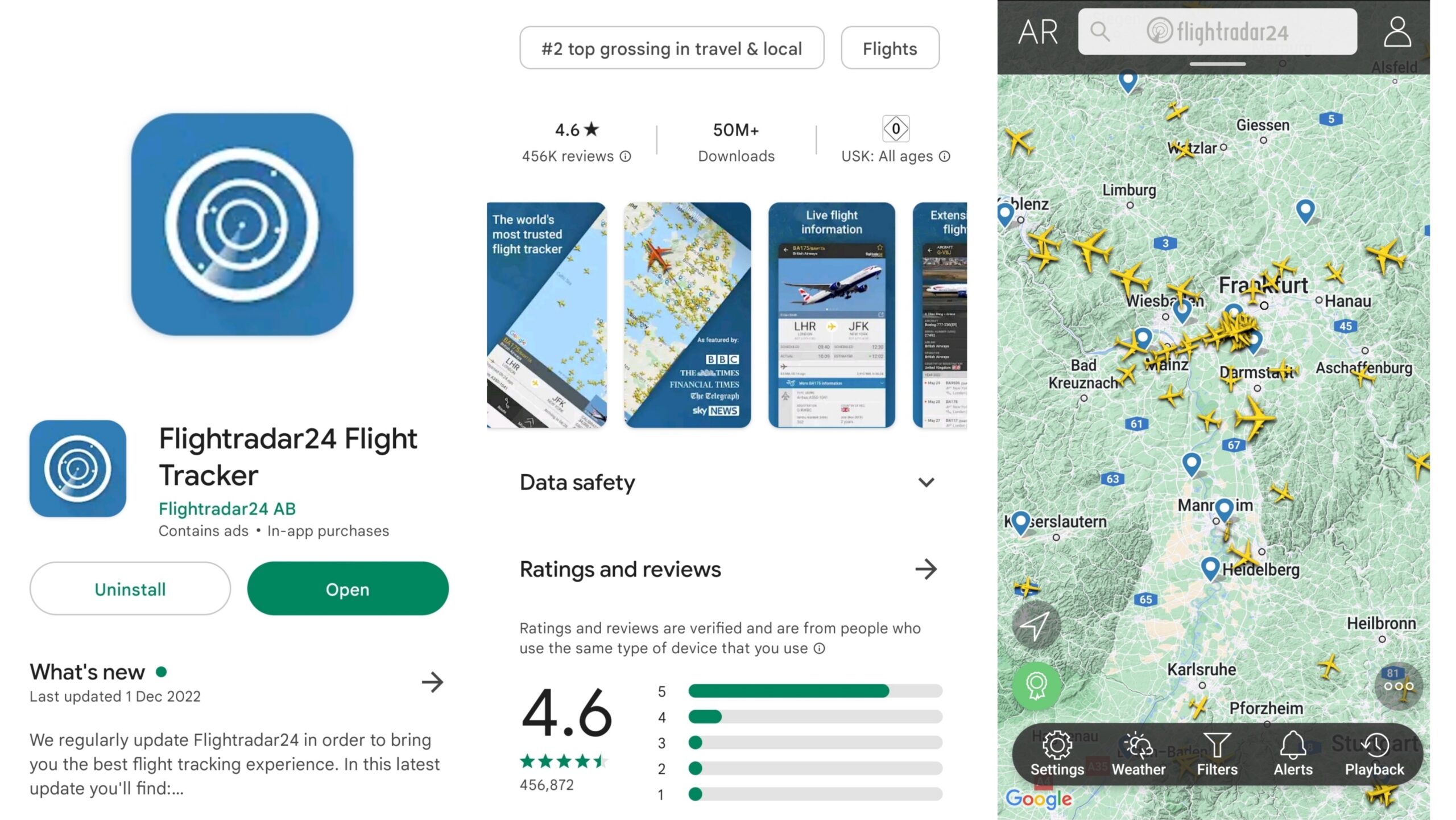 With Flightradar24 you'll be able to track delays, cancellations or gate changes so you're always up to date on what's happening with your flight.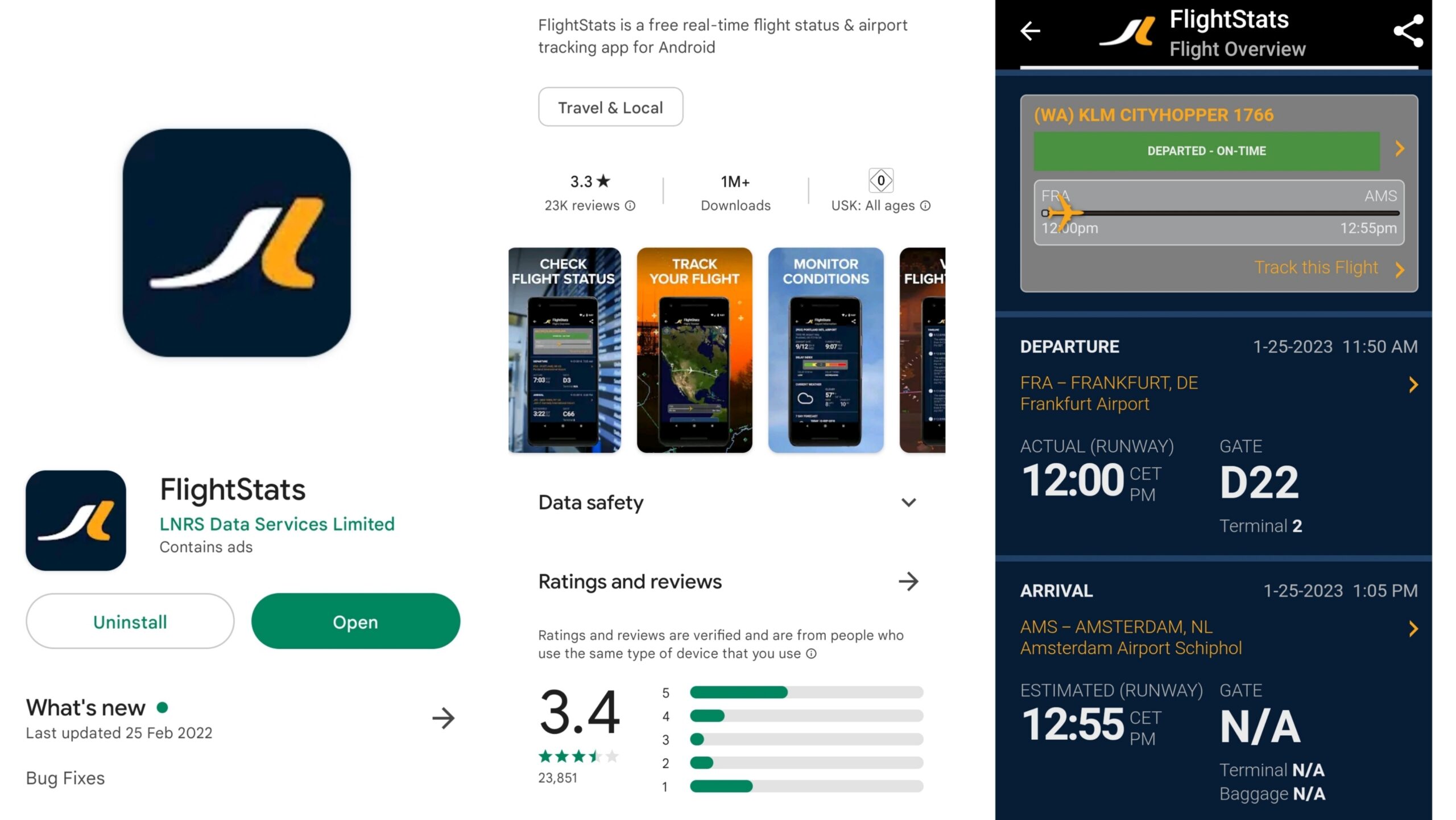 Another app I've used before regarding flights is FlightStats. You can find useful information by searching by flight number, airport or route.
We use Miles&More to accumulate miles by flying with Lufthansa or partner airlines. The more miles you collect, the more miles you can redeem and enjoy certain privileges and benefits.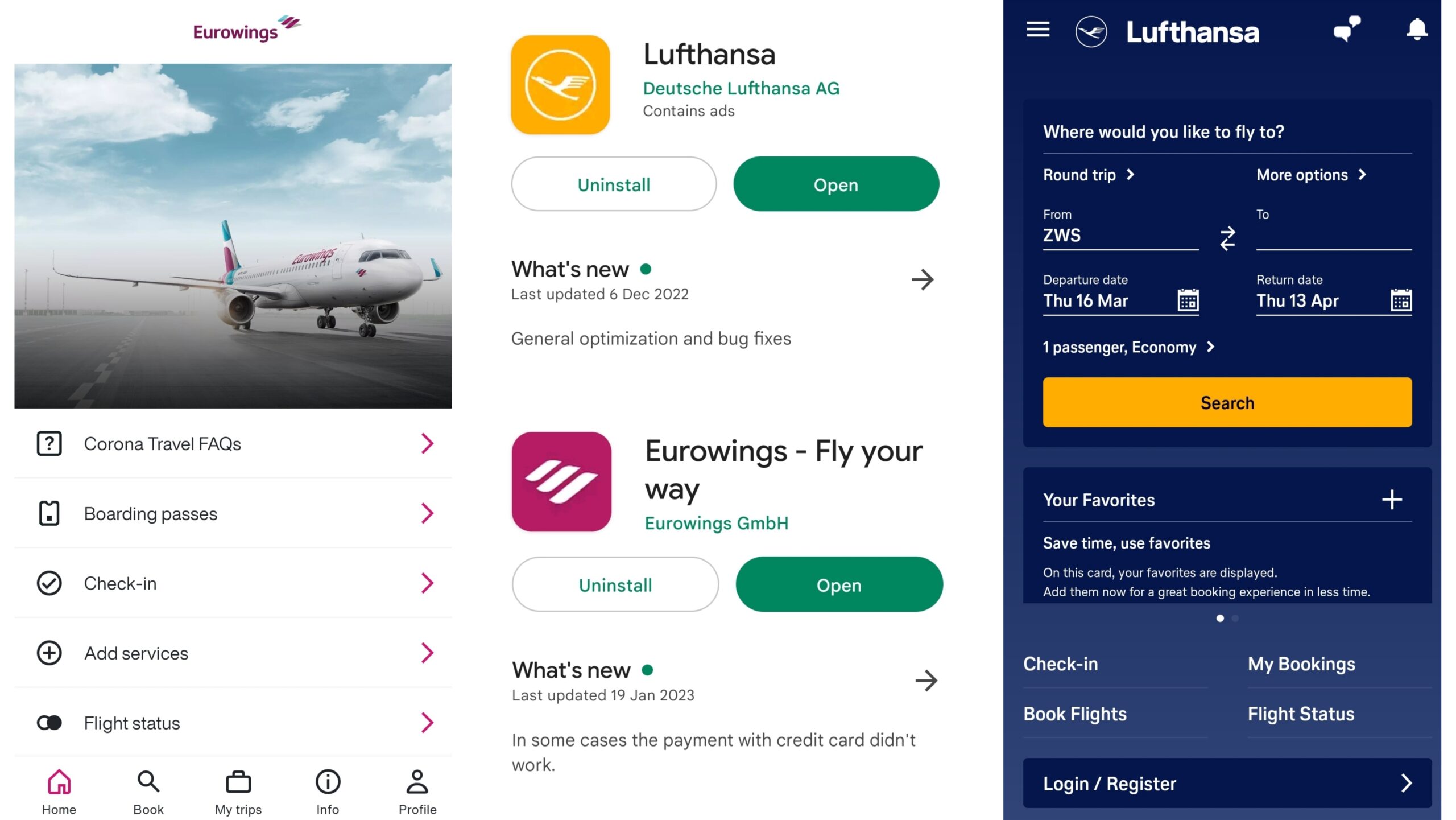 Other useful apps are those of the airlines you fly with frequently. They provide easy access to your boarding pass, receive alerts when you can check-in, or provide necessary baggage and flight information.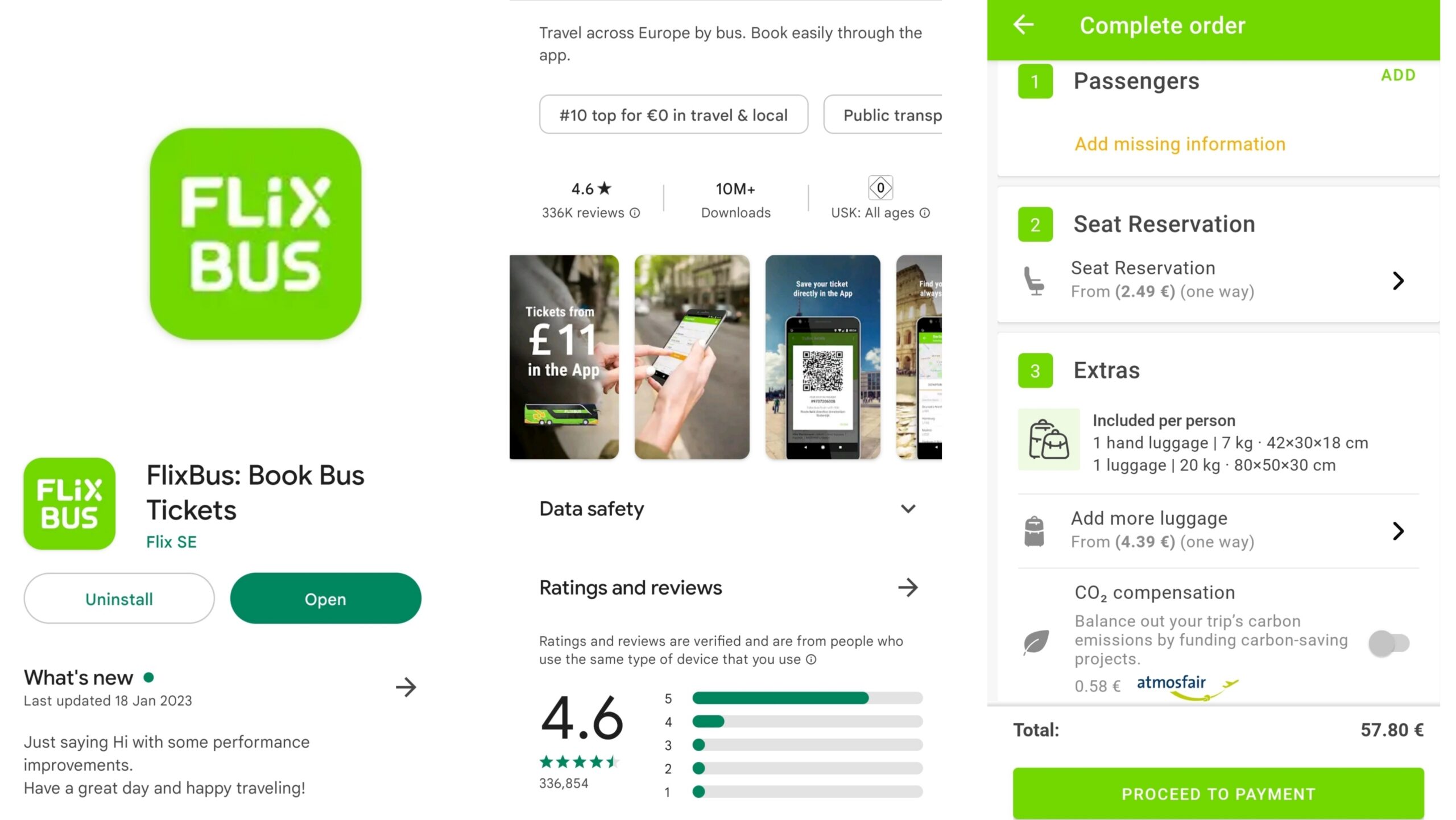 With Flixbus you can travel both throughout Europe and the United States at low prices. For example, in the USA, we went with Flixbus from New York to Washington and the ticket cost $18/person. The app is easy to use and you can always access your travel and ticket information or track the bus location. The ticket can be bought directly from the app and does not need to be printed. Most buses have free WiFi and you can buy snacks and drinks from the drivers. Included you have one carry-on bag and one large bag. Every time we have chosen Flixbus we have been satisfied both with the app and with the services and prices offered.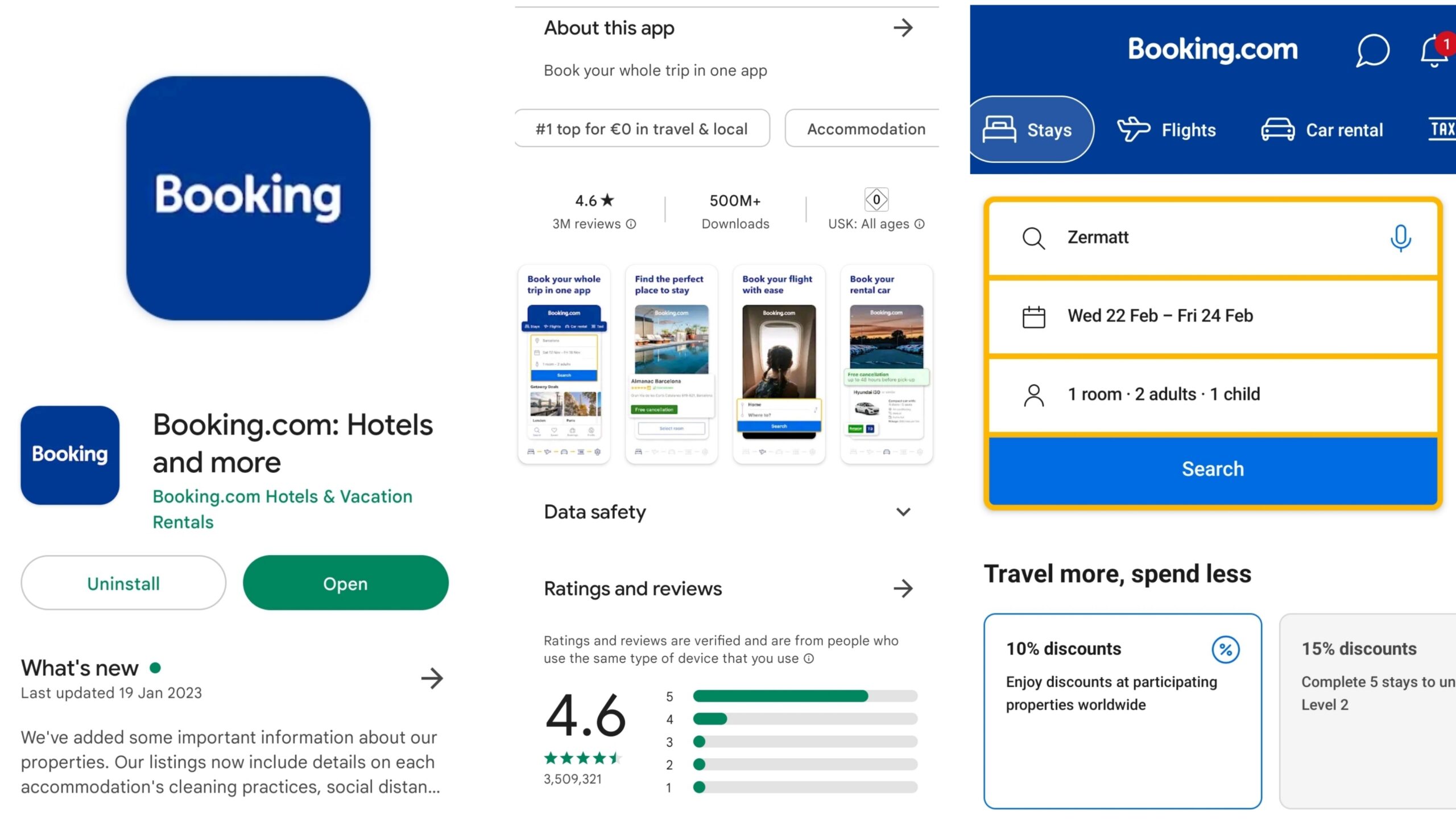 Booking is one of the most well-known platforms in terms of hotel reservations. Although there are many sites and apps that deal with this, I find Booking quite simple to use, especially since you can make reservations with free cancellation or pay directly at the hotel. In addition, you have all the documents and data directly in the app. We have been using Booking for 7-8 years and so far we have had no problems.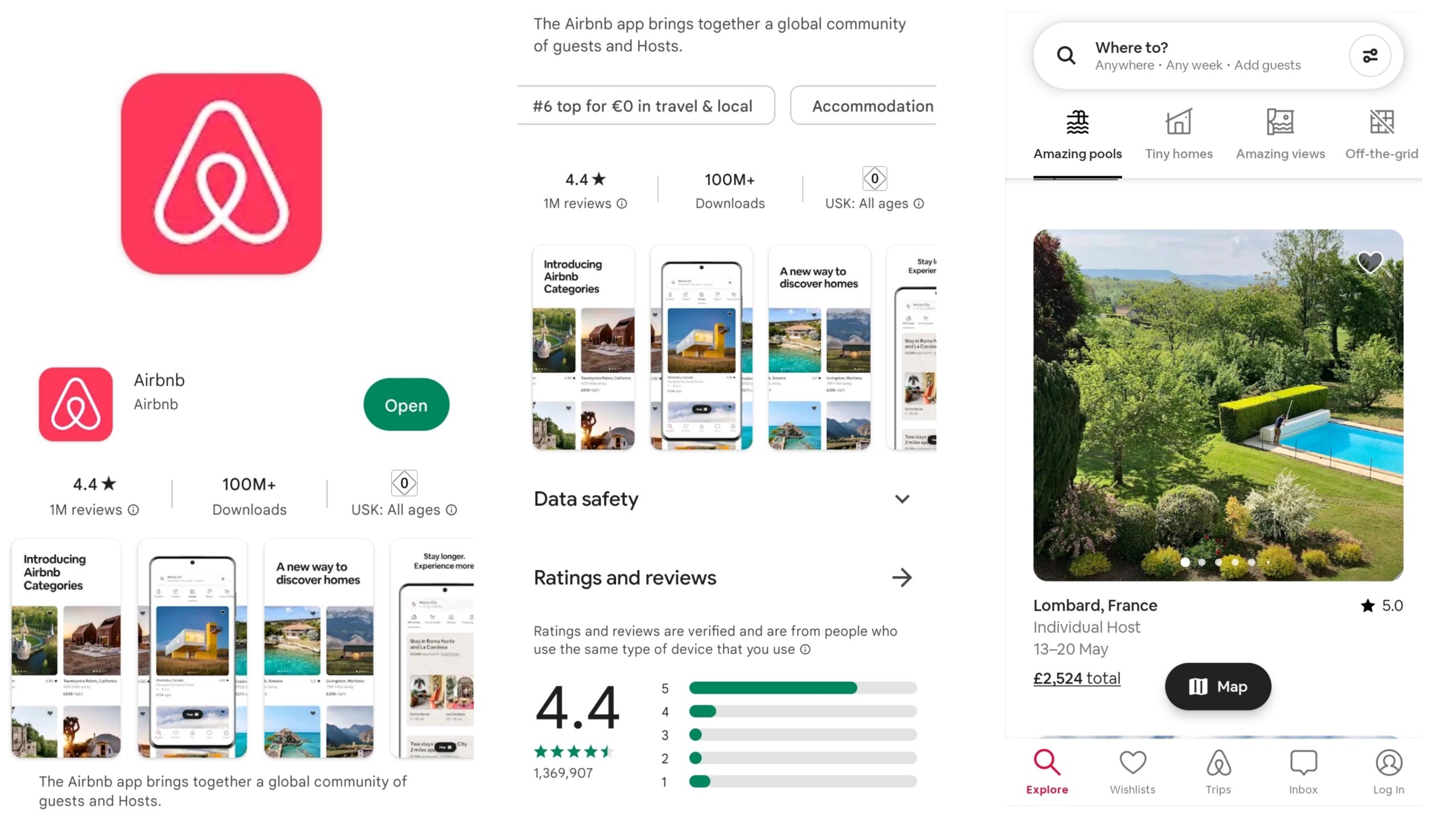 We also use Airbnb for reservations. The platform offers houses or rooms for rent in 191 countries. You can customize your search by price, language spoken, area and nearby amenities. We rented both the entire location and a private room in someone's house with shared spaces (eg bathroom, kitchen). When we choose an accommodation on Airbnb, we always make sure that the owner is a Superhost or has many positive reviews. We have been using the app since 2016 and have had bookings in France, Austria, Germany and the US.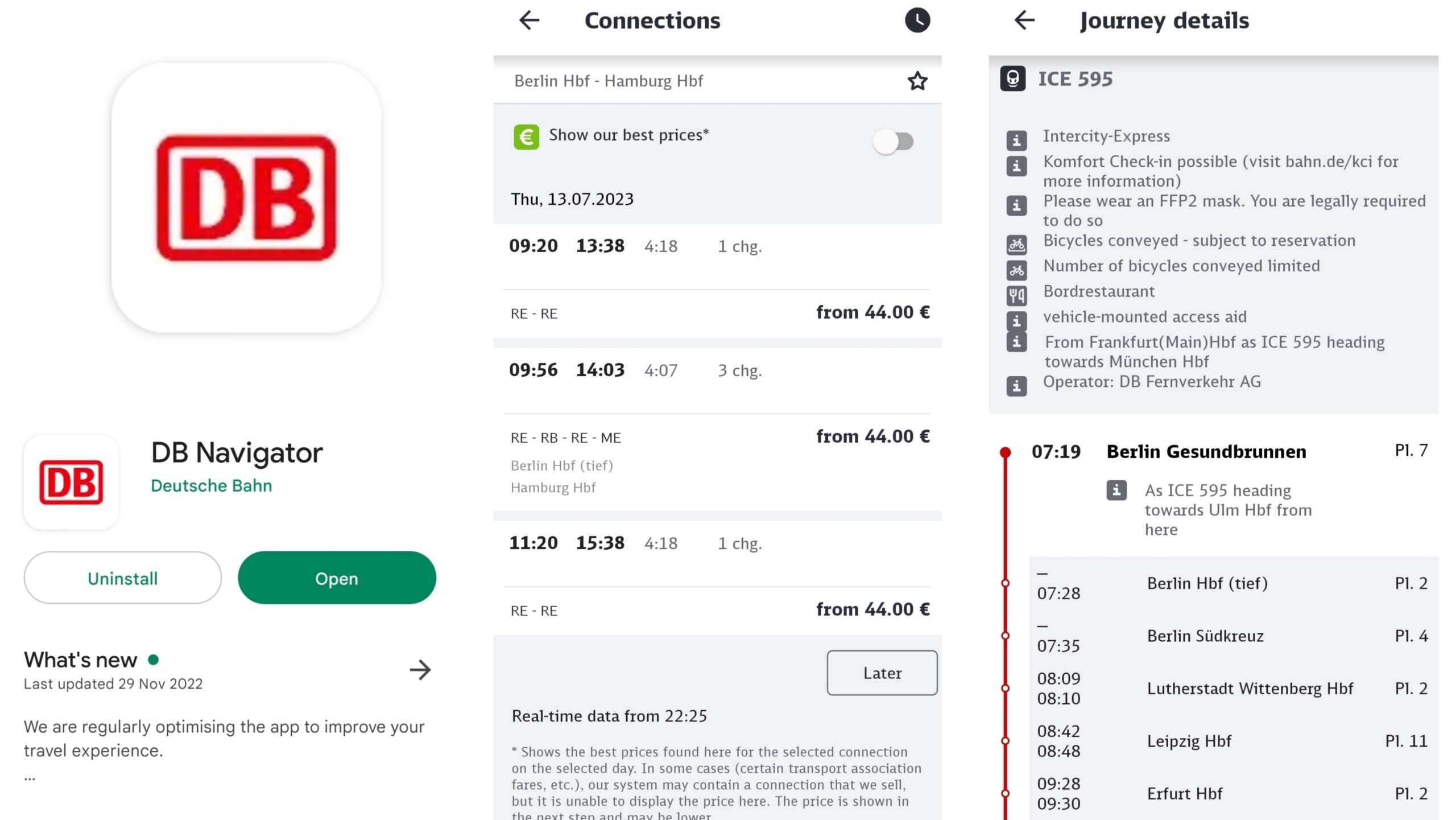 DB Navigator/Deutsche Bahn Navigator is a public transport app for anyone traveling to or from Germany. It is perfect for the train as well as the metro, tram and bus. You can find out real-time information about the running of trains or receive notifications about changes to your journey.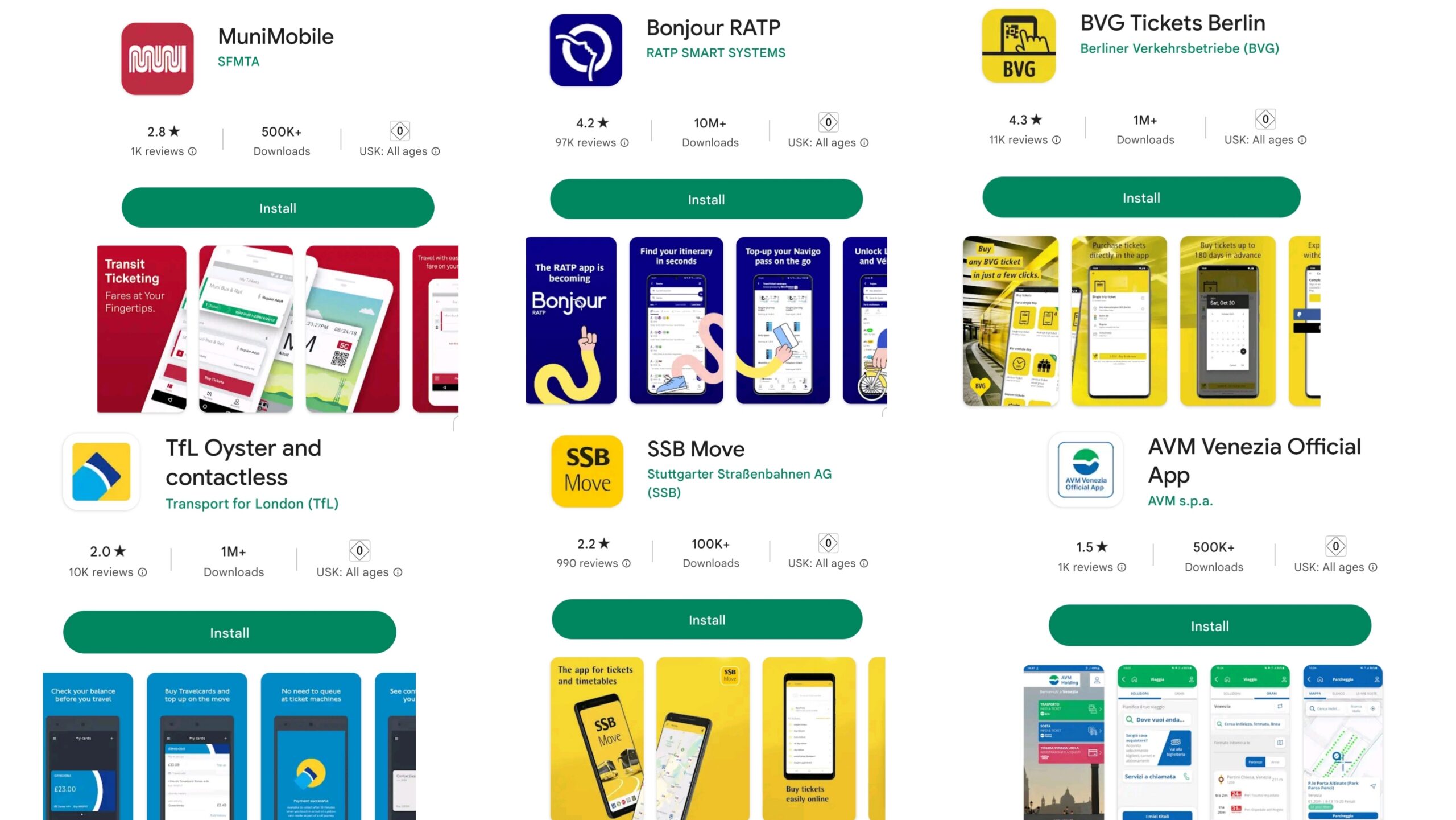 If you are going to stay longer in a country or city and use public transport, I recommend that you search in advance for details about apps or platforms in that region, so there is an opportunity to buy tickets online and save time (a few eg Bonjour RATP – Paris, Roma Mobilità – Rome, AVM Venezia – Venice, BVG Tickets – Berlin, SSB – Stuttgart, TfL Oyster – London).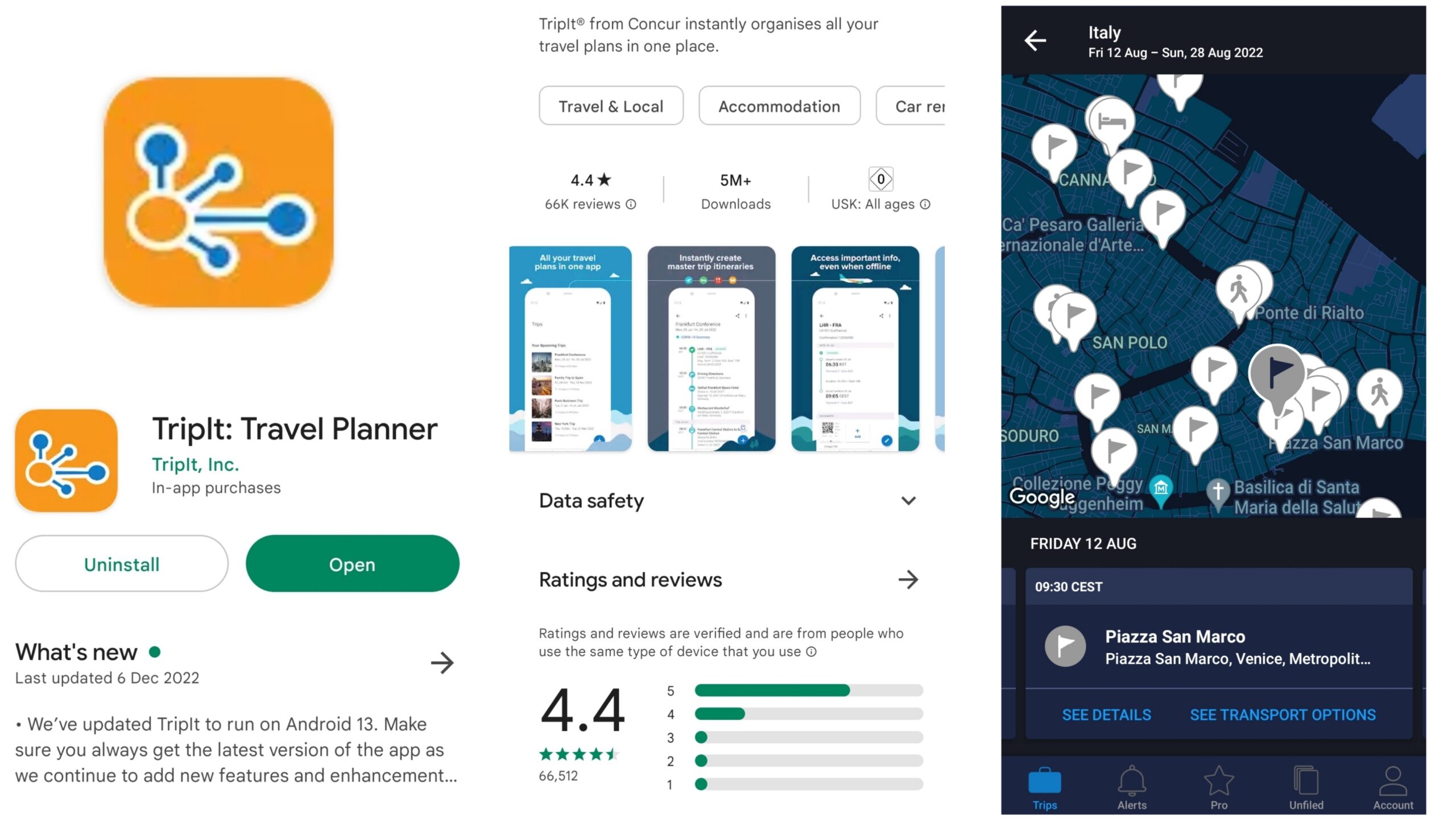 TripIT is a travel organization app where you have everything in one place: accommodation, flights, tickets or car rentals. You can set useful alerts throughout your trip so you don't miss a thing. The route can be shared with other users and I find it suitable for longer trips. TripIT basic is free, but they also have the Pro version which consists of an annual subscription and costs around $50.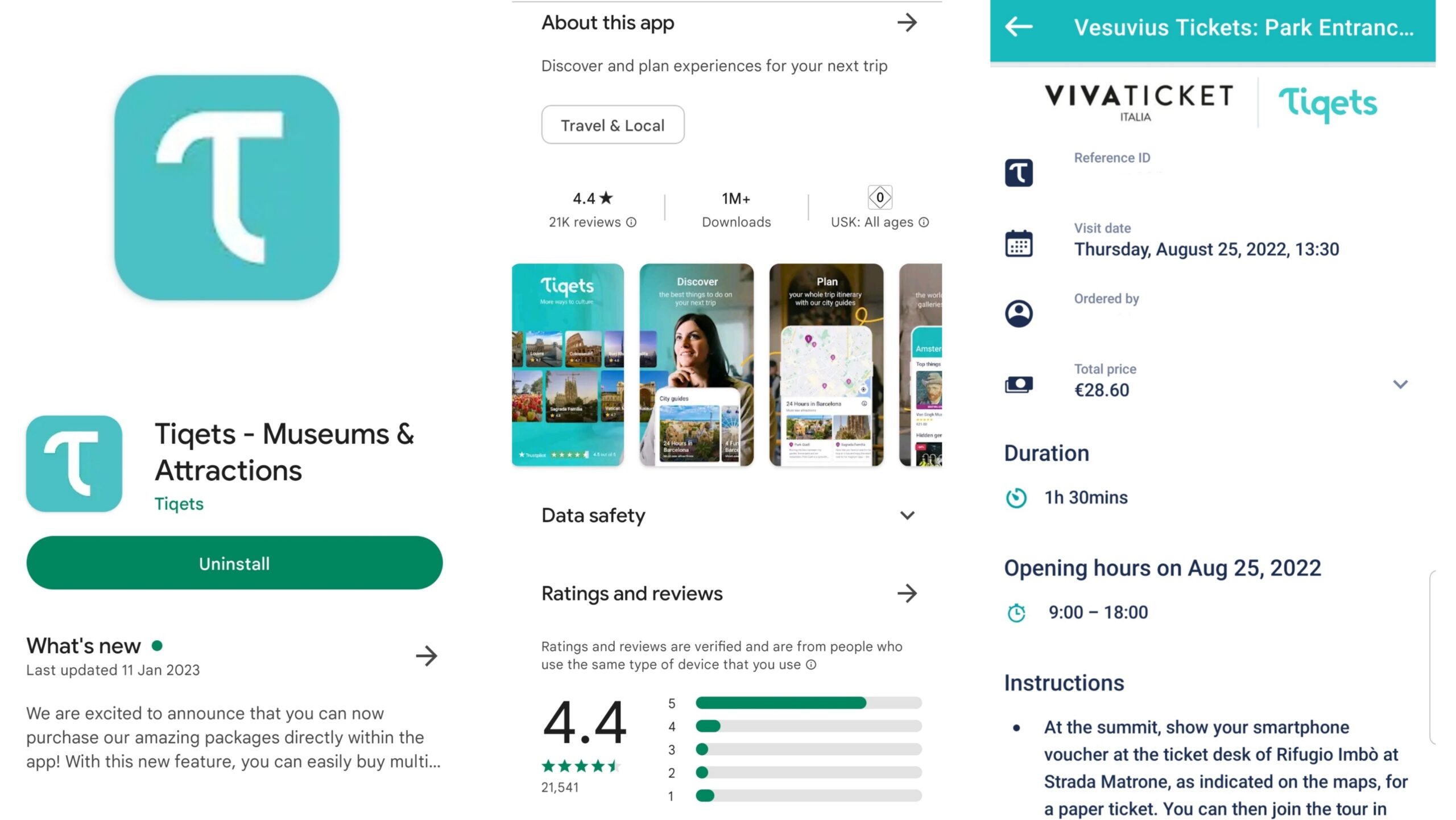 Tiqets is an app where you can plan and buy tickets to more than 500 destinations worldwide, guided tours or excursions. The tickets are stored offline on the phone, so no internet connection is needed. I've only used the app a few times and had no issues, but I've also read some negative reviews, so try multiple options if something seems wrong with the app or the tickets you want to purchase.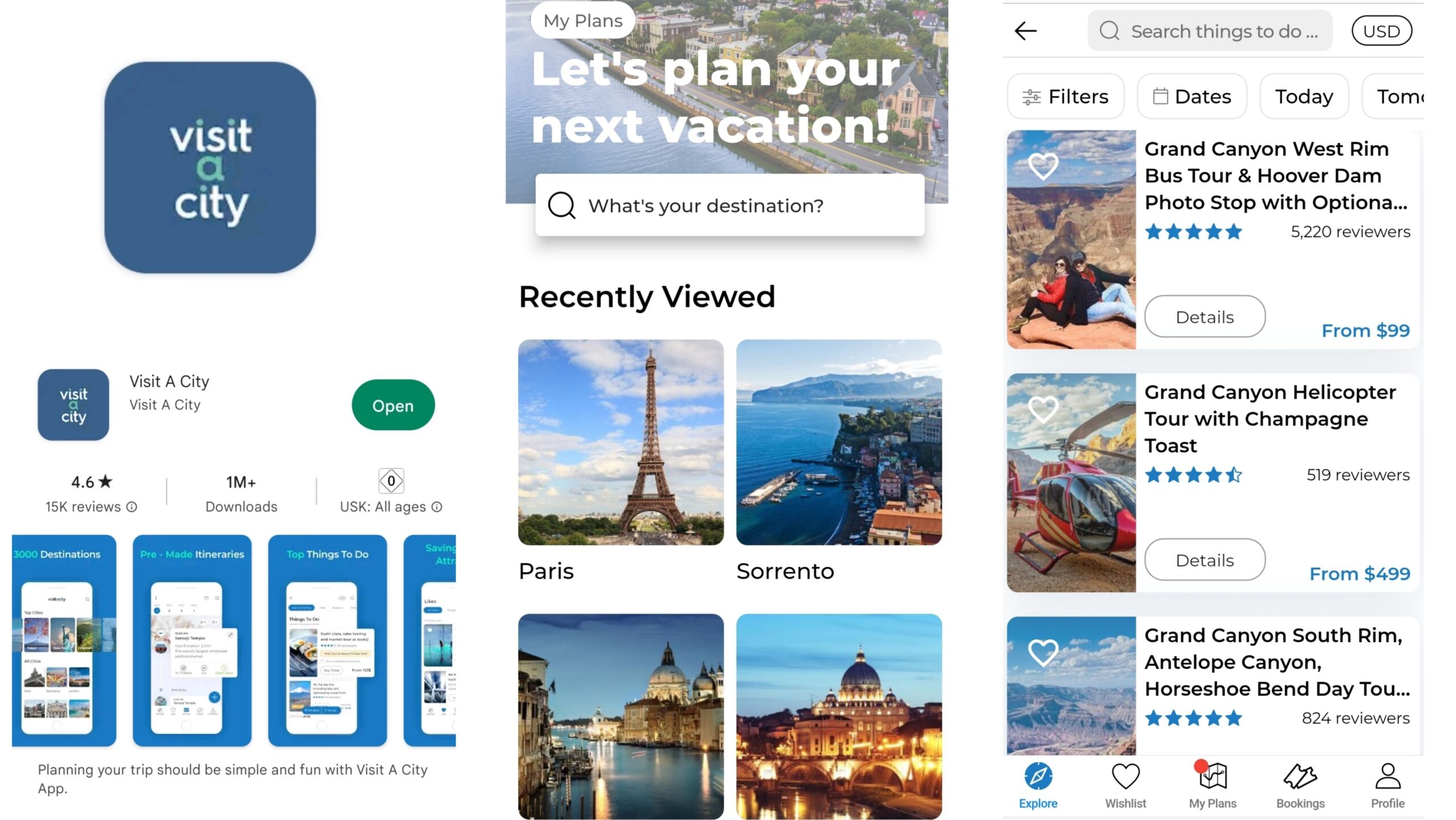 Visit a City is an app provides free access to 1000's of travel guides created by experts and you can access plans and maps offline.
TripAdvisor is an app where you can search for everything related to travel, from rentals and restaurant reservations to tours and tickets. I only use the platform to read reviews about hotels, restaurants or attractions.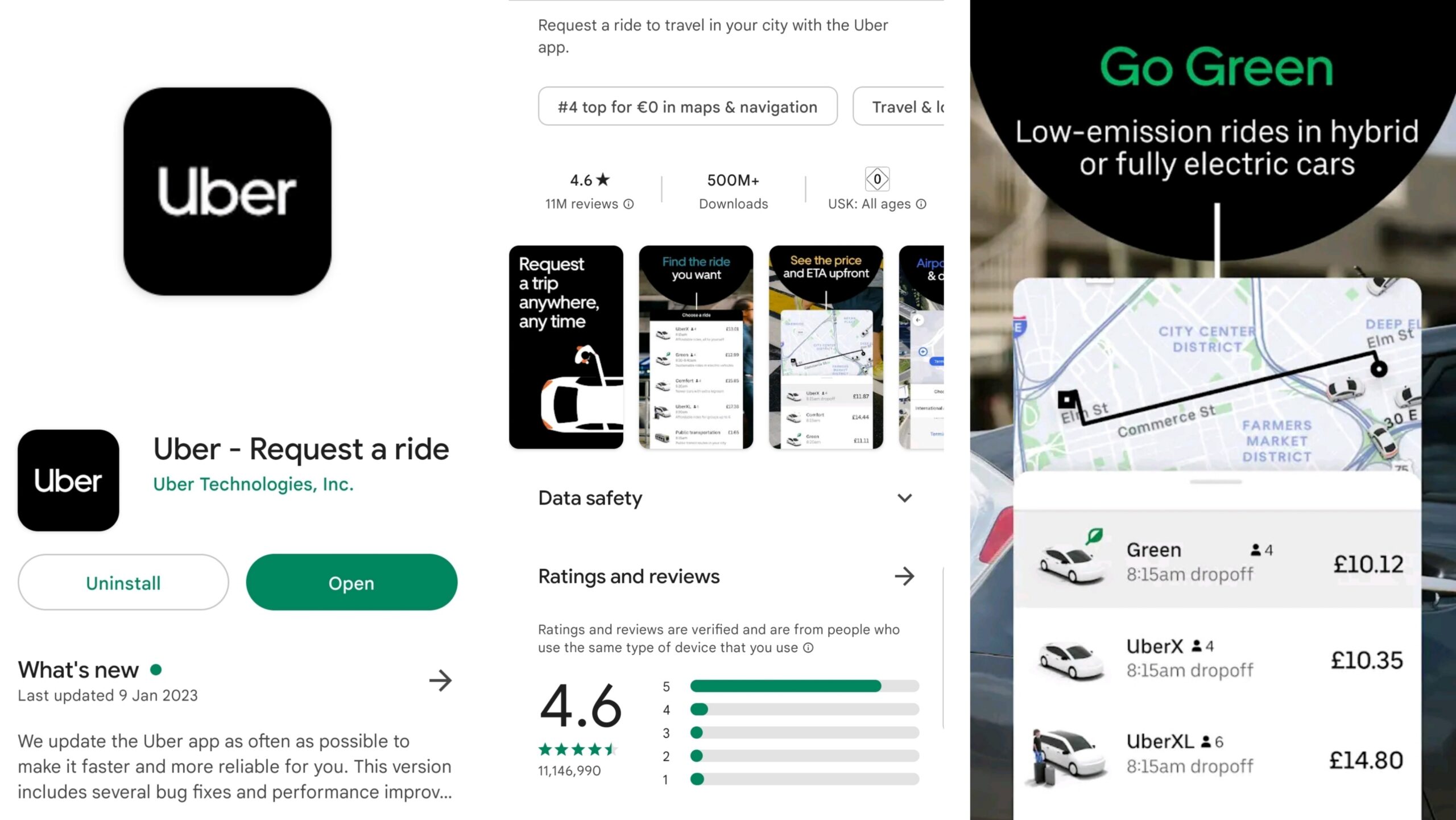 Uber (or any local ride-hailing app; e.g. Lyft) helps you never get stuck somewhere with no transportation or walking around in an unfamiliar area late at night. The app was helpful for us in the US and the fares were much cheaper than taxis.
Flush is a useful app that finds public toilets where you are. Although it may seem funny, you never know when you will have an emergency and you don't know how to find a toilet nearby. The app is free and available for both Android and IOS and can be used even without an internet connection.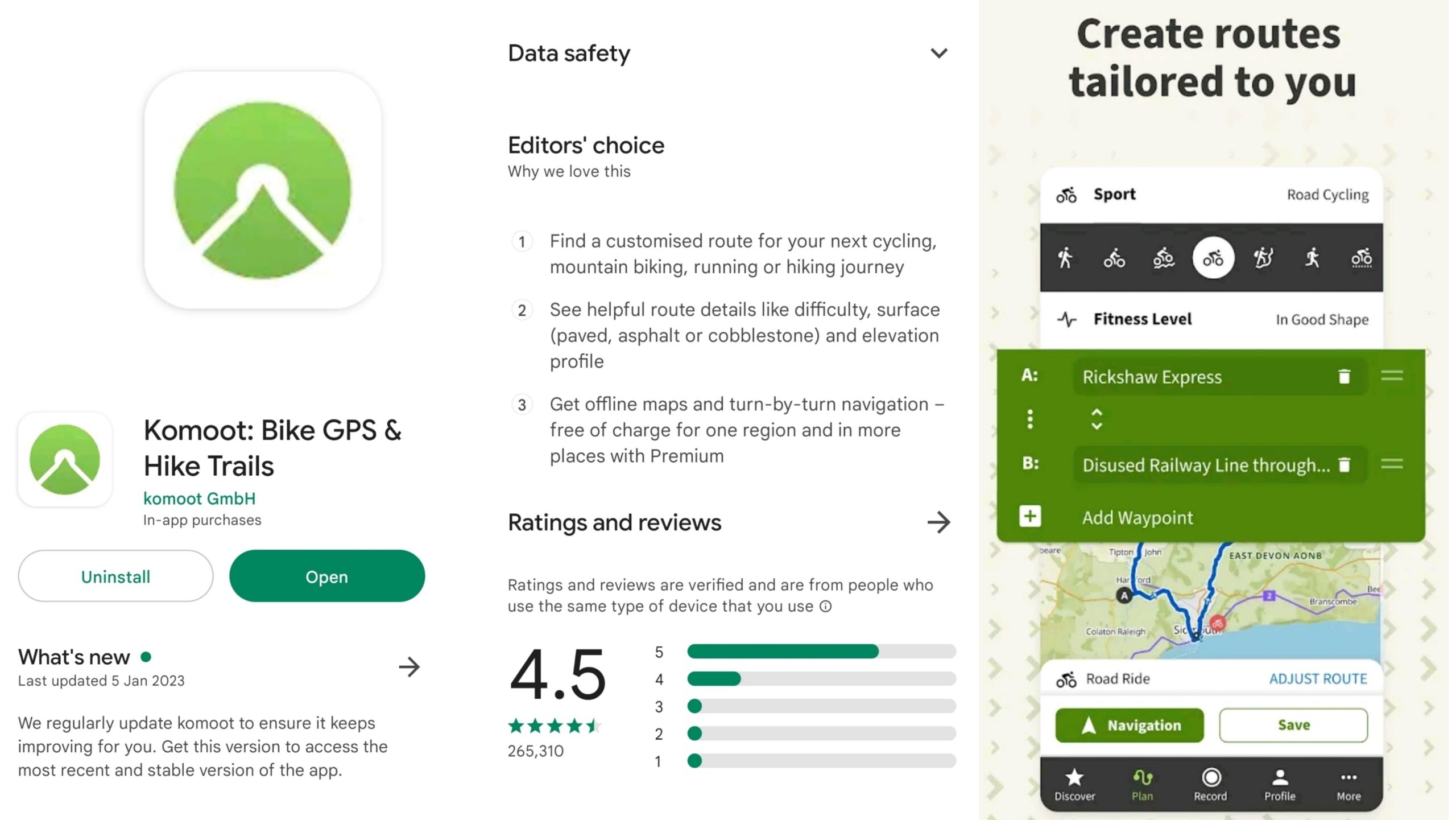 If you are a hiker, I recommend the Komoot app , which also includes bike routes, mountain biking or running routes. It can also be used without internet if you download the route offline. You can add photos, landmarks and tips about specific routes and invite other users to your chosen route. Komoot Basic is free, but there is also a Premium version that costs around $60/year.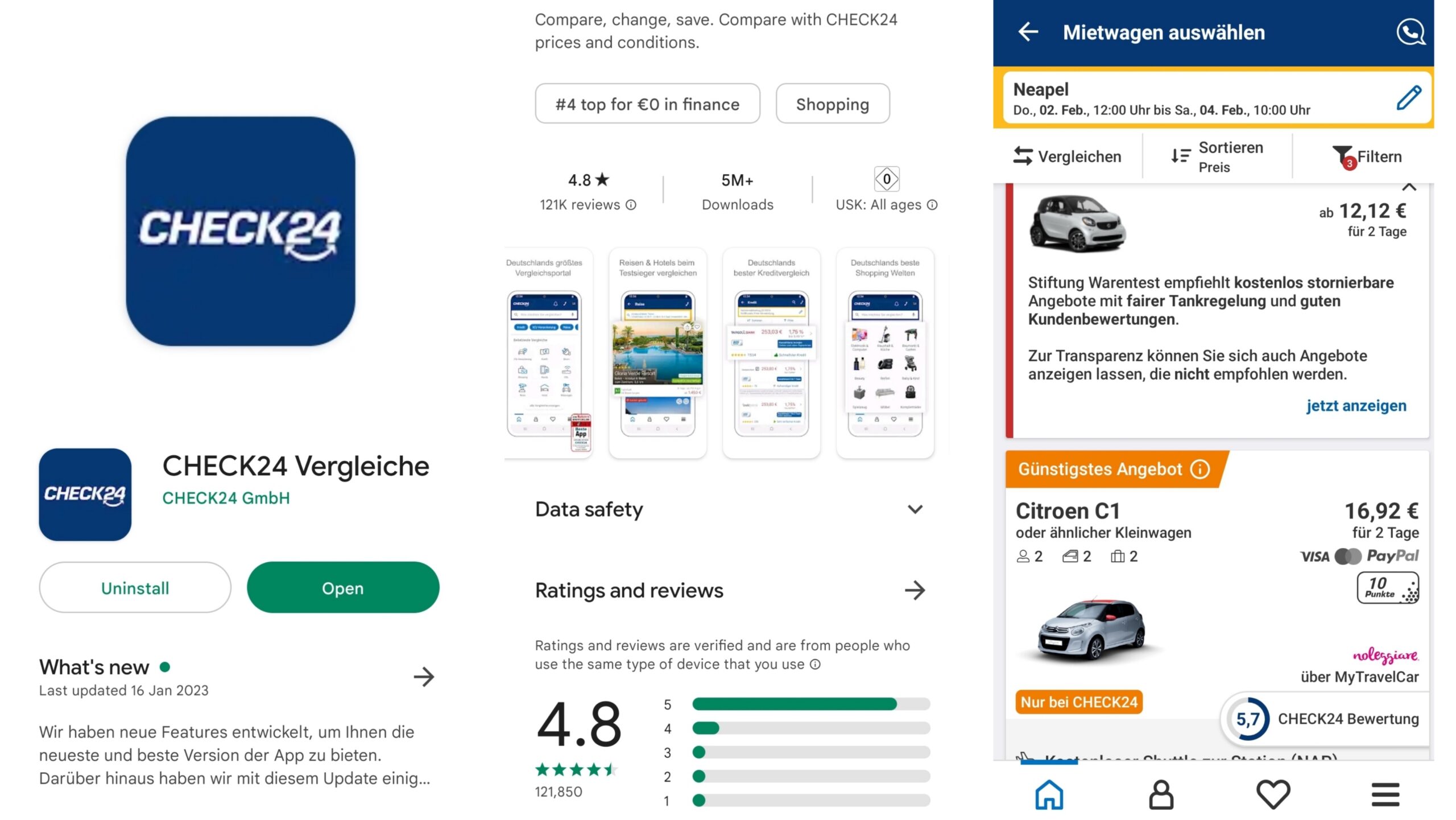 For car rental we use Check24. Unfortunately it is only available in Germany. Check24 is an application that helps to easily compare and manage offers, reservations or contracts.
A little tip: for car rentals, most companies require a credit card and won't accept to give you the car if you only have a debit card, even if you have paid a deposit or even all the money for the rental.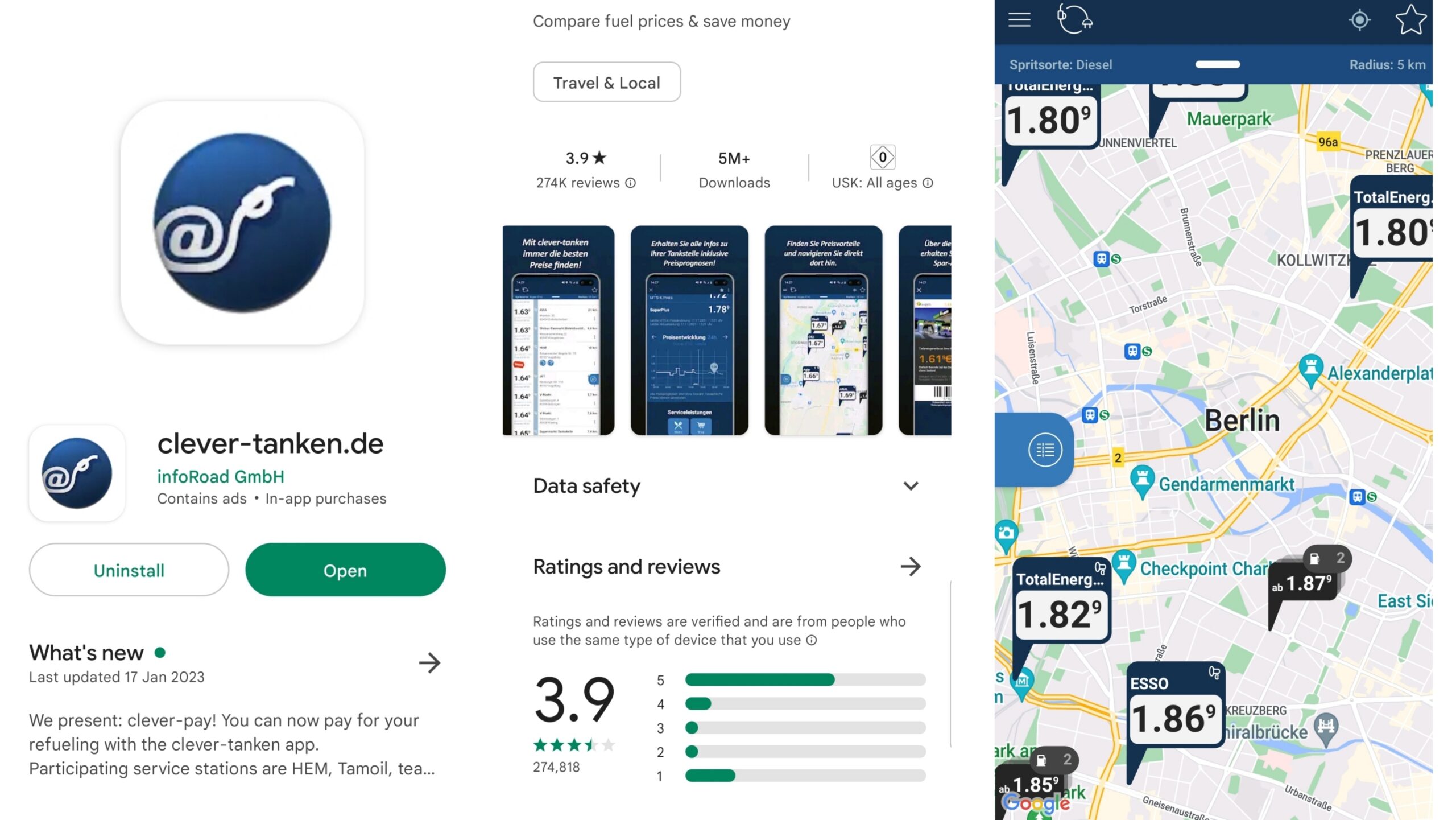 Another useful app, which can only be used in Germany, is clever-tanken.de. The app helps you find gas stations with the cheapest fuel prices (gasoline, diesel, LPG), but also charging stations for electric vehicles.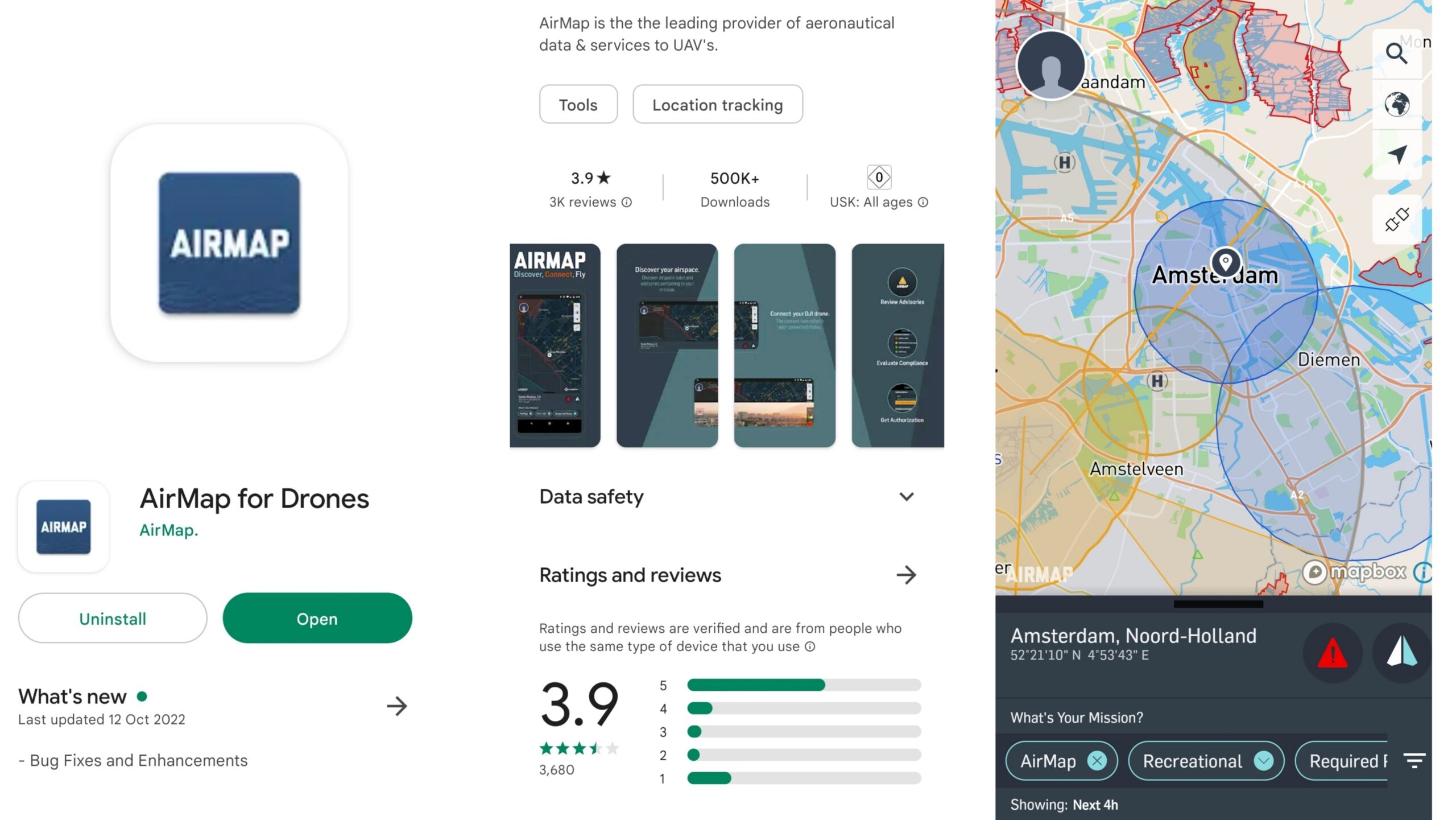 For the drone we use the AirMap app. It is the leading global provider of aeronautical data and services and is used to request digital clearance, receive traffic alerts or real-time feedback on airspace rules and conditions in 20 countries.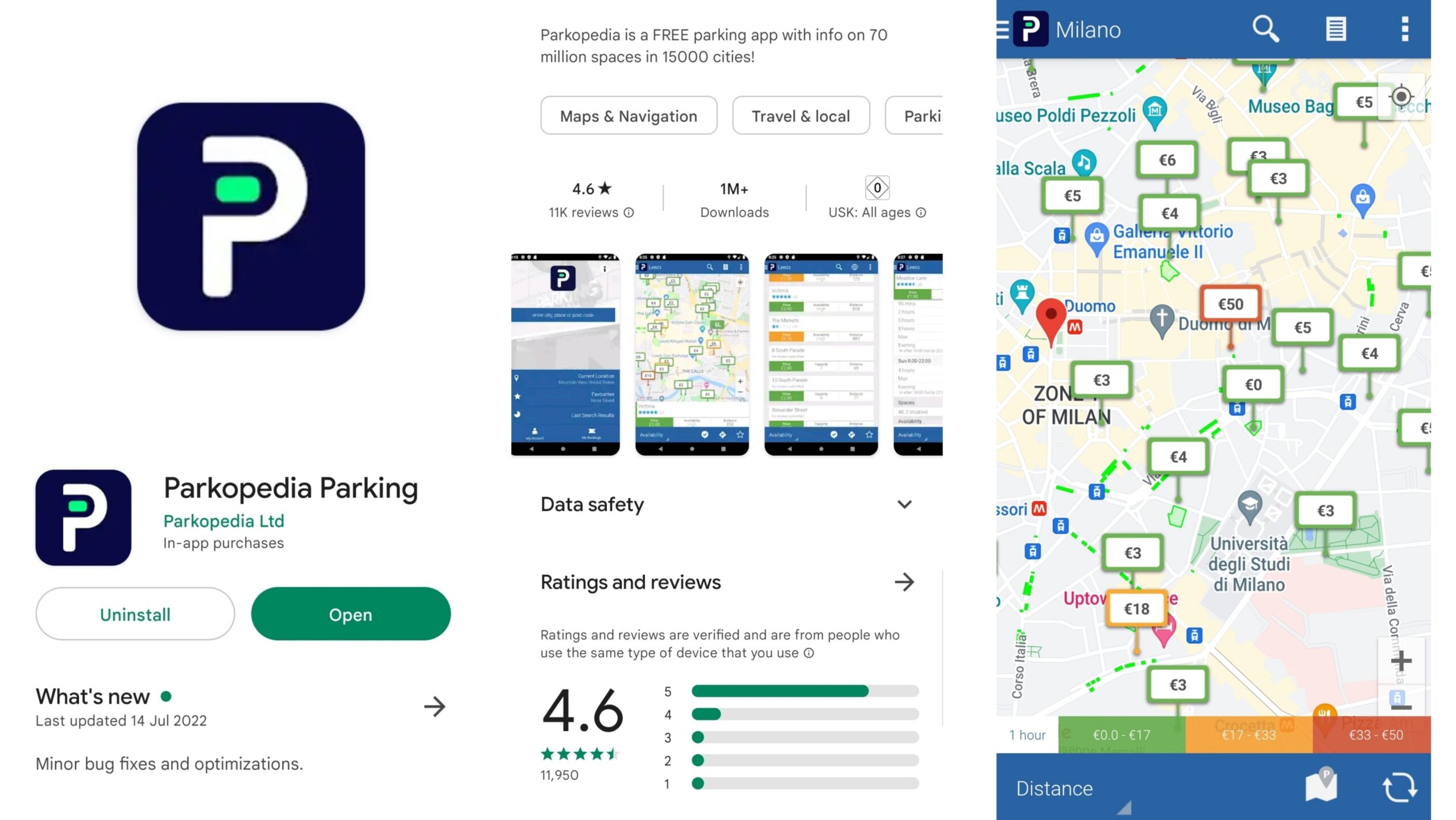 A very useful app is Parkopedia. It helps you find parking spaces using your current location or by entering a specific address. The app provides important information such as the availability of parking spaces in real time, opening hours, prices and payment methods.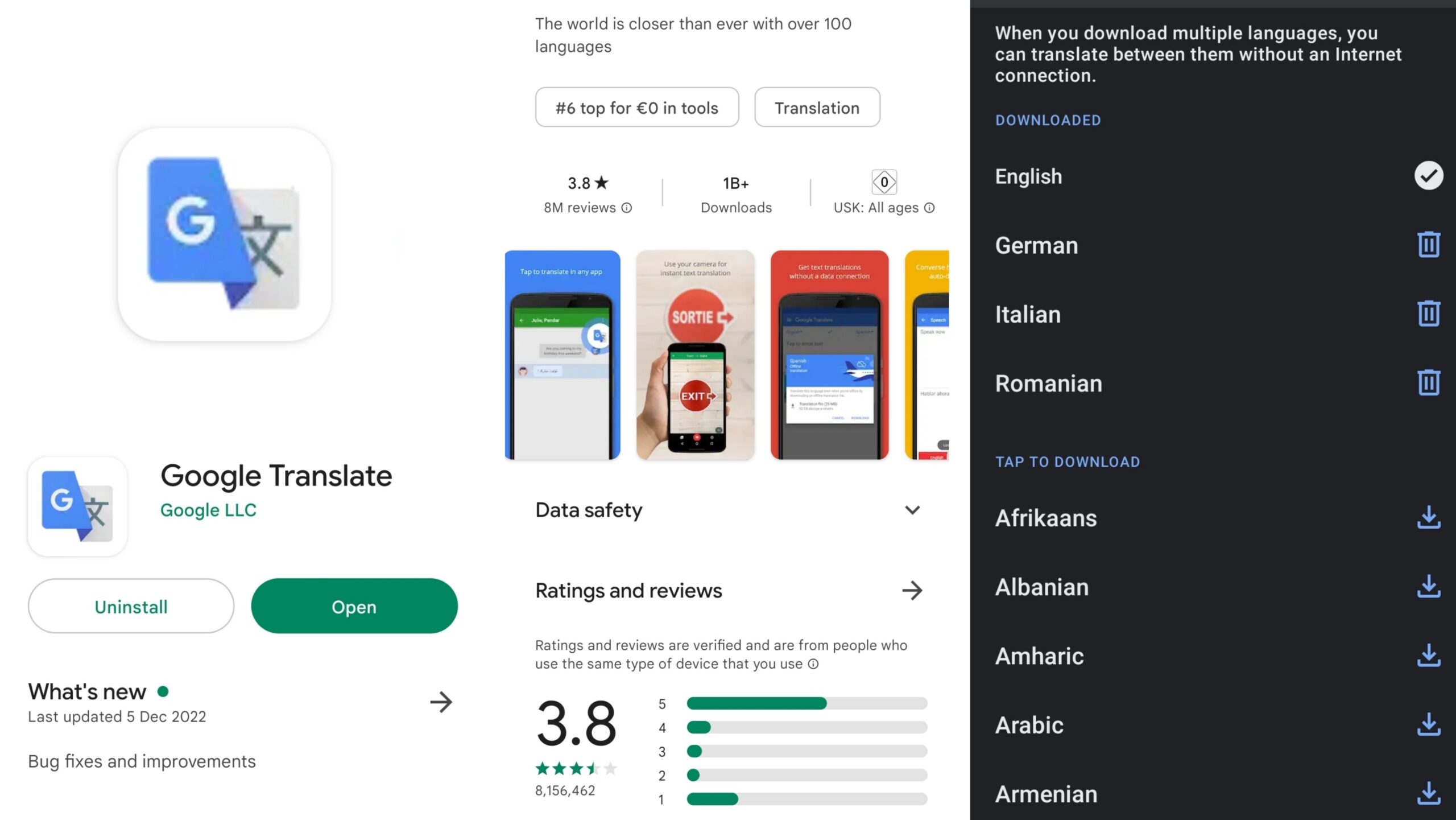 Google Translate helps quickly translate words, documents and images. It can also be used offline if you download the languages ​​you want ahead of time. Just point the camera at a text and read the on-screen translation. The app is really good especially when you go to a restaurant and they only have the menu in the local language.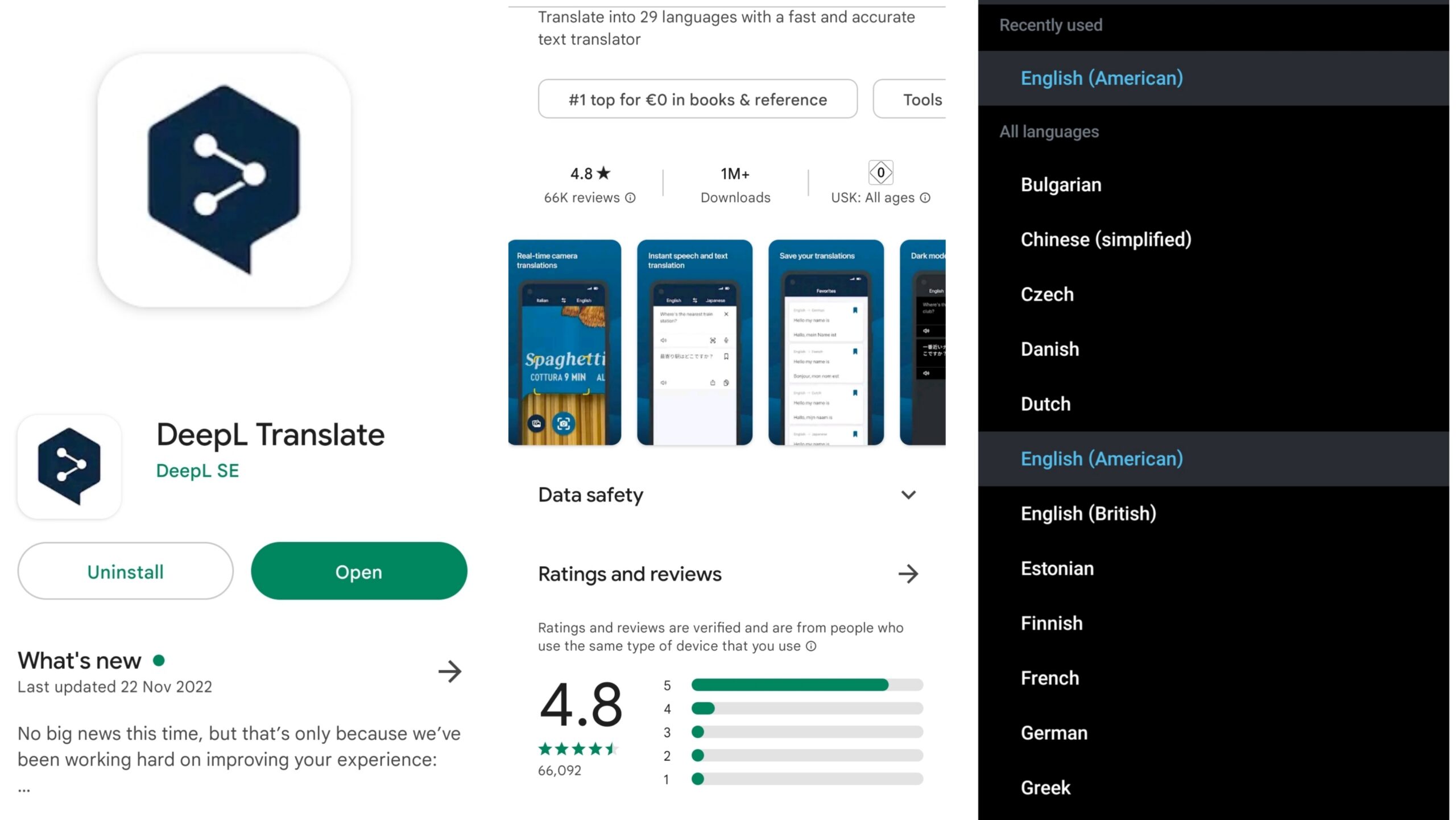 We also have the DeepL app for translation. For the languages ​​it supports, DeepL is considered to be slightly more accurate than Google Translate. However, DeepL has a limited selection of 29 languages ​​compared to Google Translate.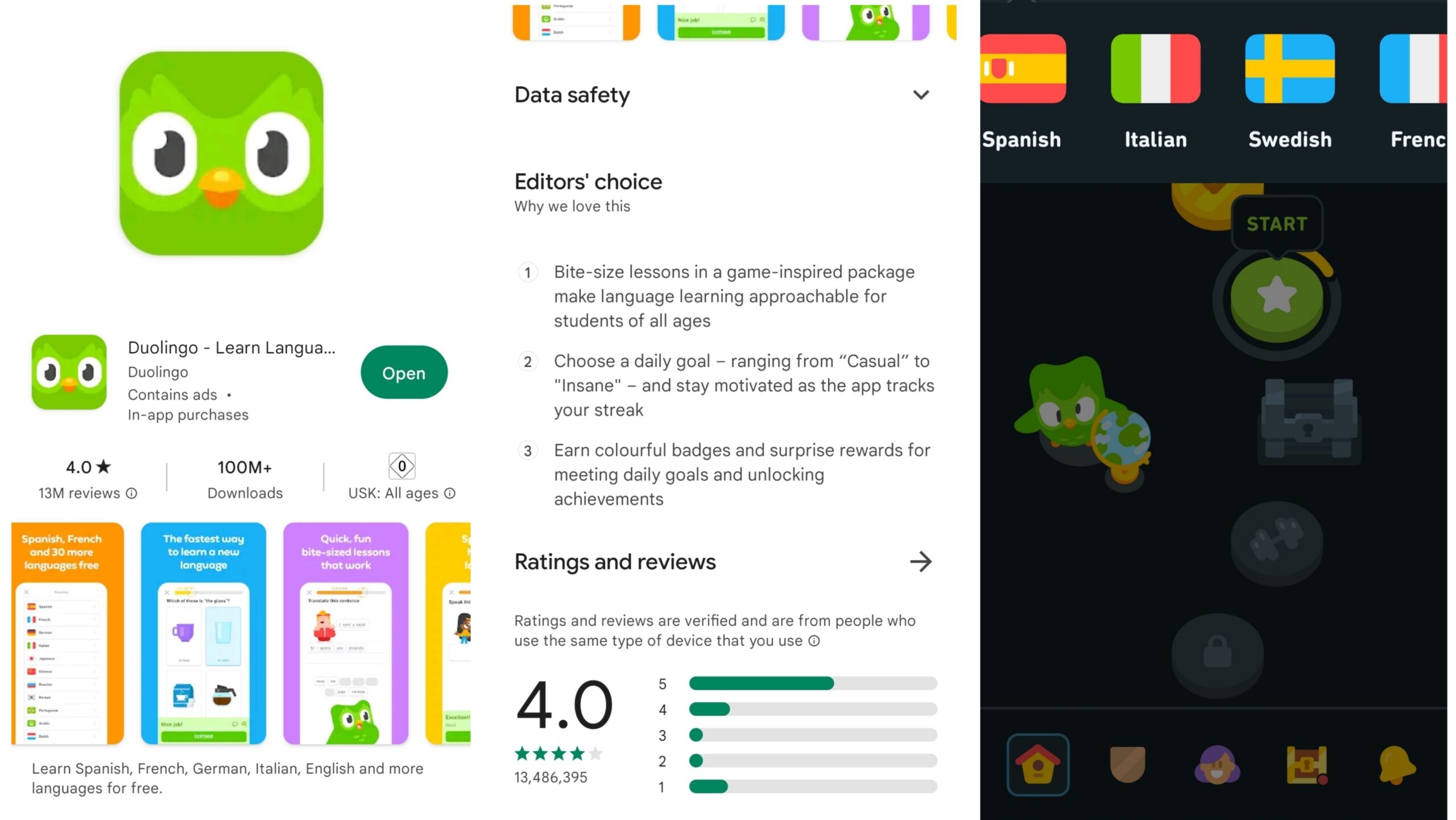 If you want to learn some expressions or politeness formulas before visiting a new country, I recommend Duolingo. It is an interactive and easy to use app.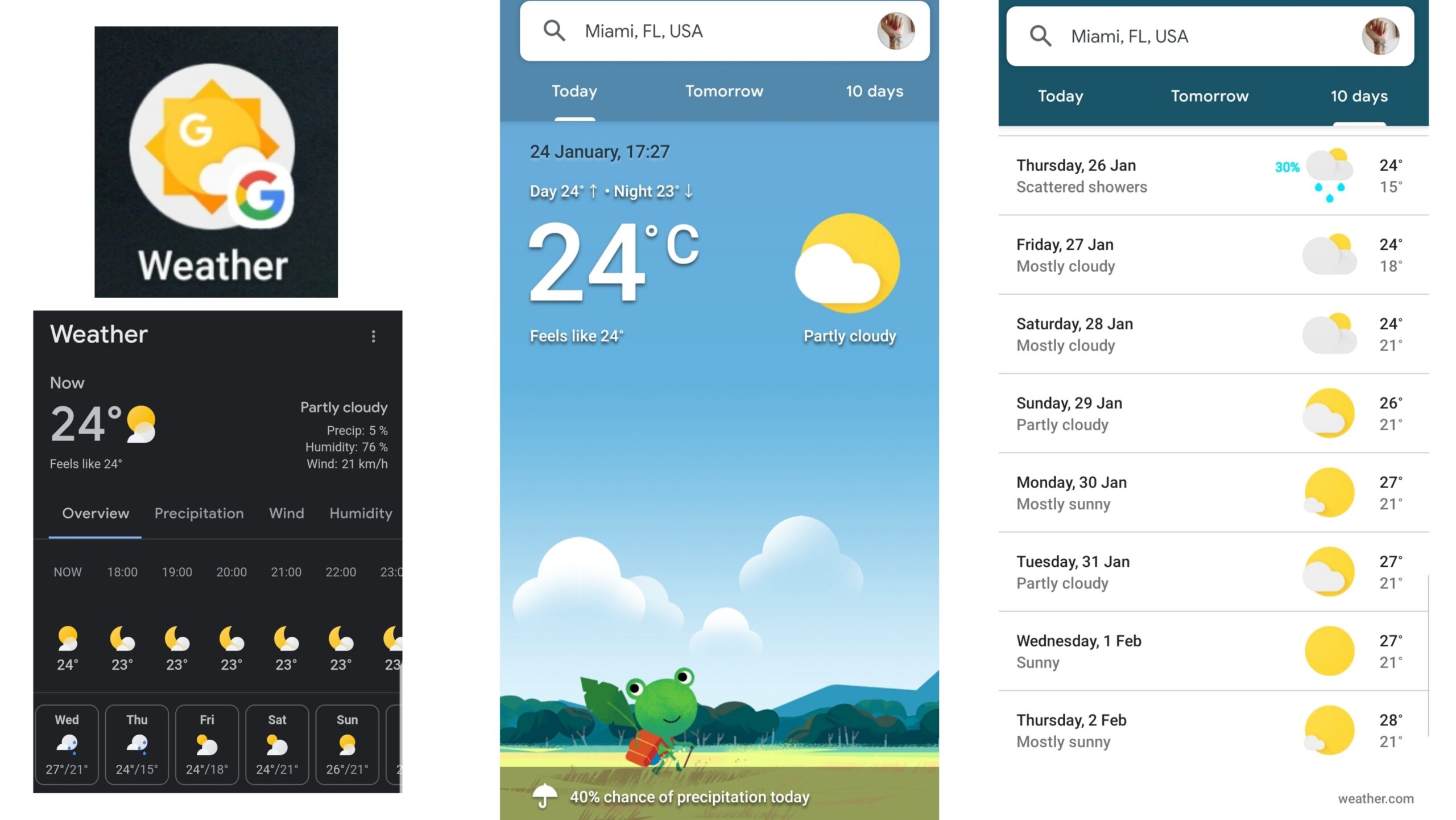 Don't forget to check the temperature at your destination. We use the Google Weather app, and another useful app would be AccuWeather.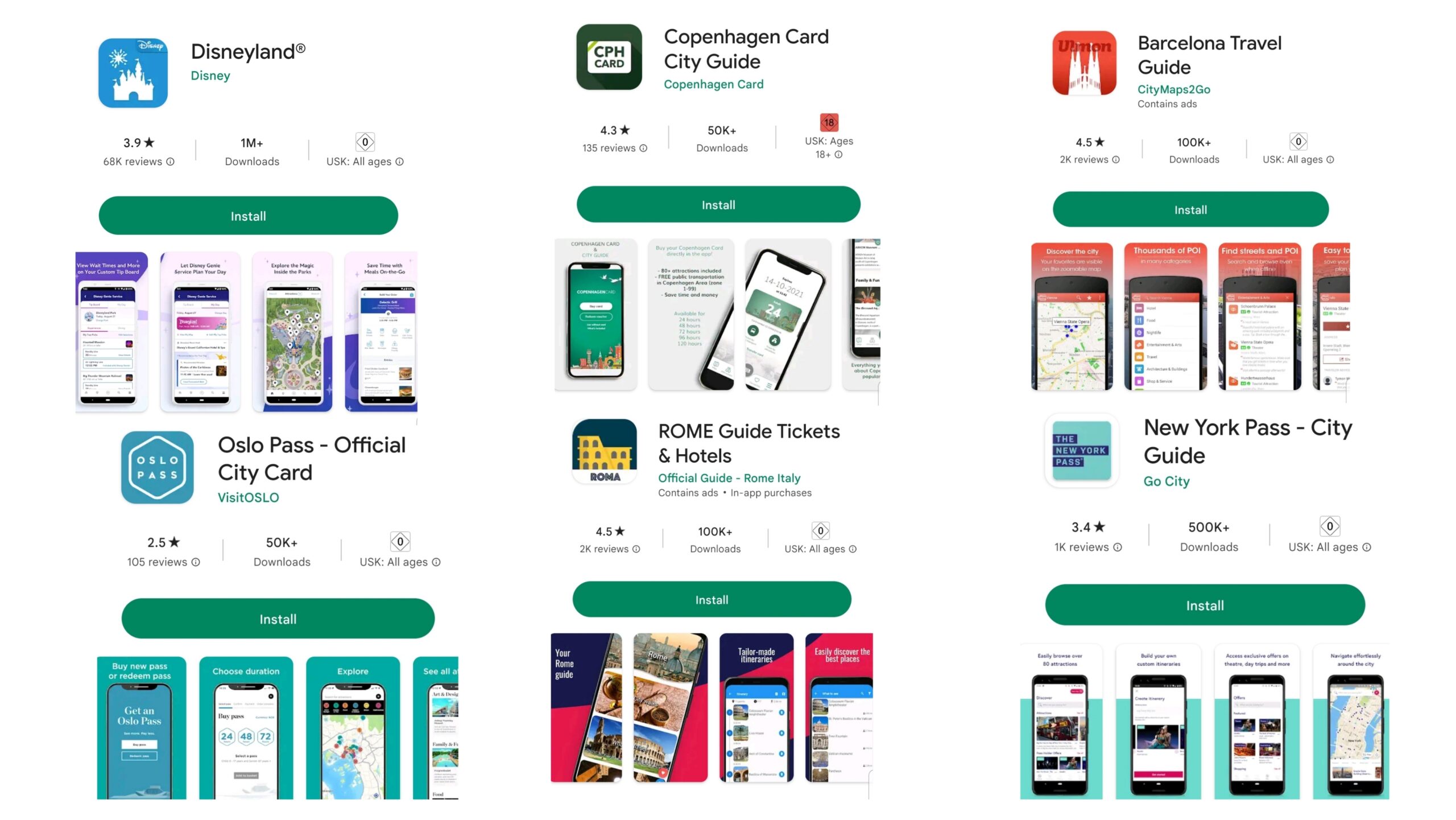 If you stay in a city for several days and buy your city-pass, their apps are very useful, because they show the schedule of the sights, the address and they are all in one place, without having to look for each attraction separately. The Disneyland and New York Pass apps were helpful.
If you find the information useful or have other interesting apps that you use while traveling, please let me know in the comments.
PS: The article will be updated regularly with new information and apps.