One of the best-preserved medieval towns in Germany, Rothenburg ob der Tauber is an important city on the Romantische Straße tourist route. The city is located in Bavaria, on the steep banks of the Tauber River.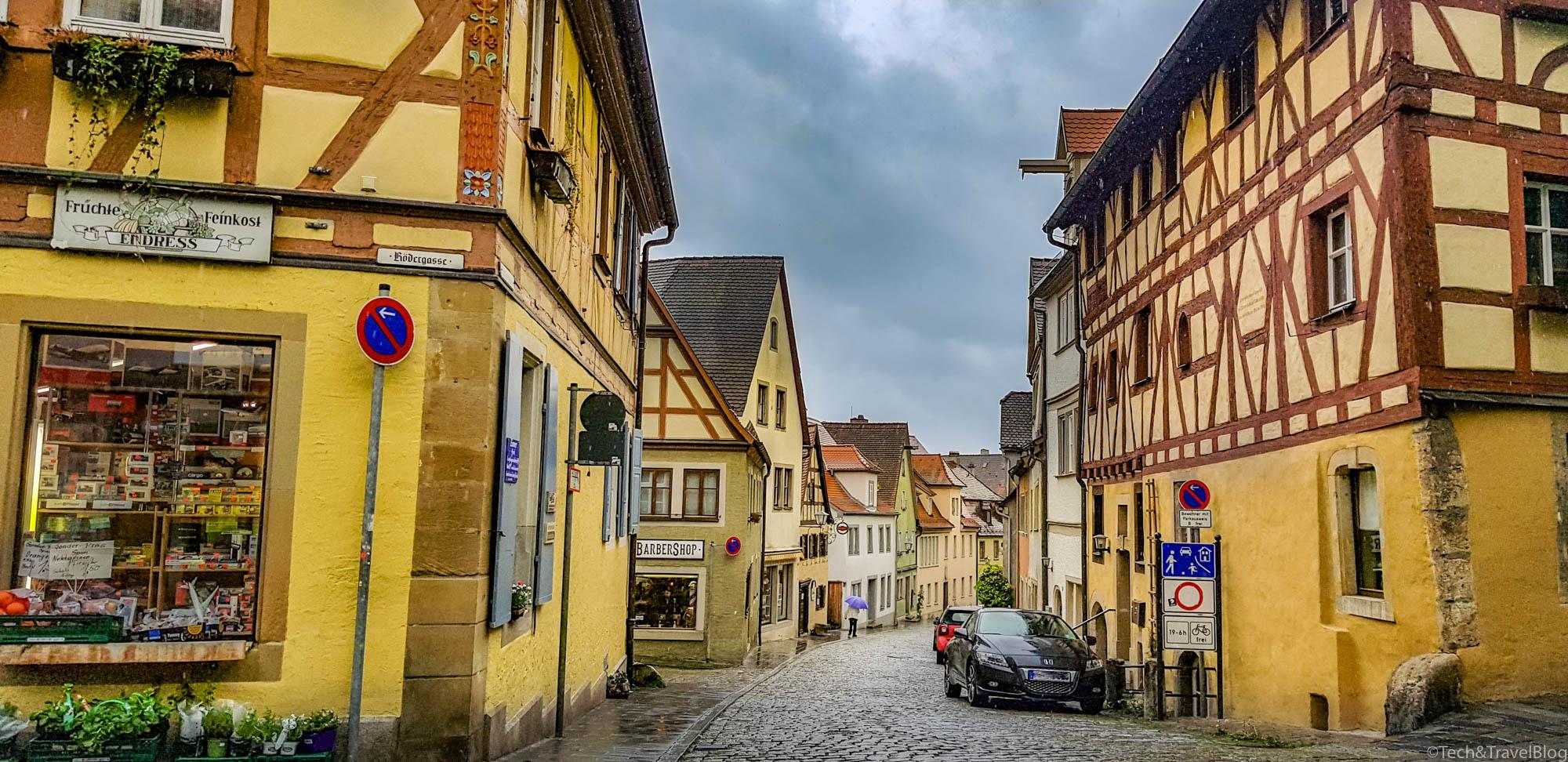 Translated, Rothenburg ob der Tauber means "Red Fortress across the (river) Tauber" – the red color coming from the tiled roofs of the houses.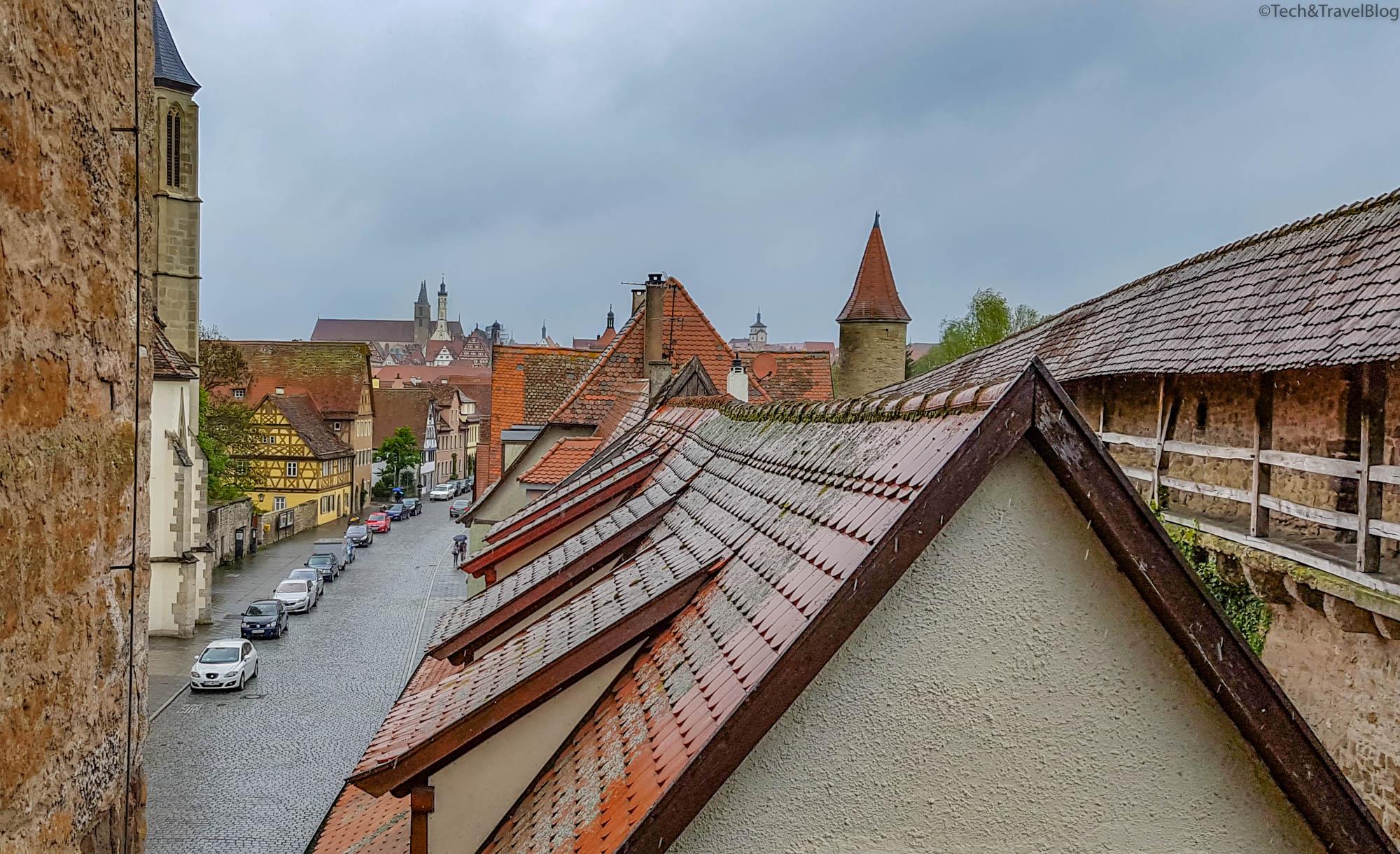 The walls surrounding the city, as well as its towers, have been very well preserved and look the same as they did in the 16th century. The narrow streets and the clock tower reminded me of Sighisoara, but in Rothenburg they are much better preserved, especially because in 1898 the society "Old Rothenburg" was founded with the aim of protecting and preserving the city.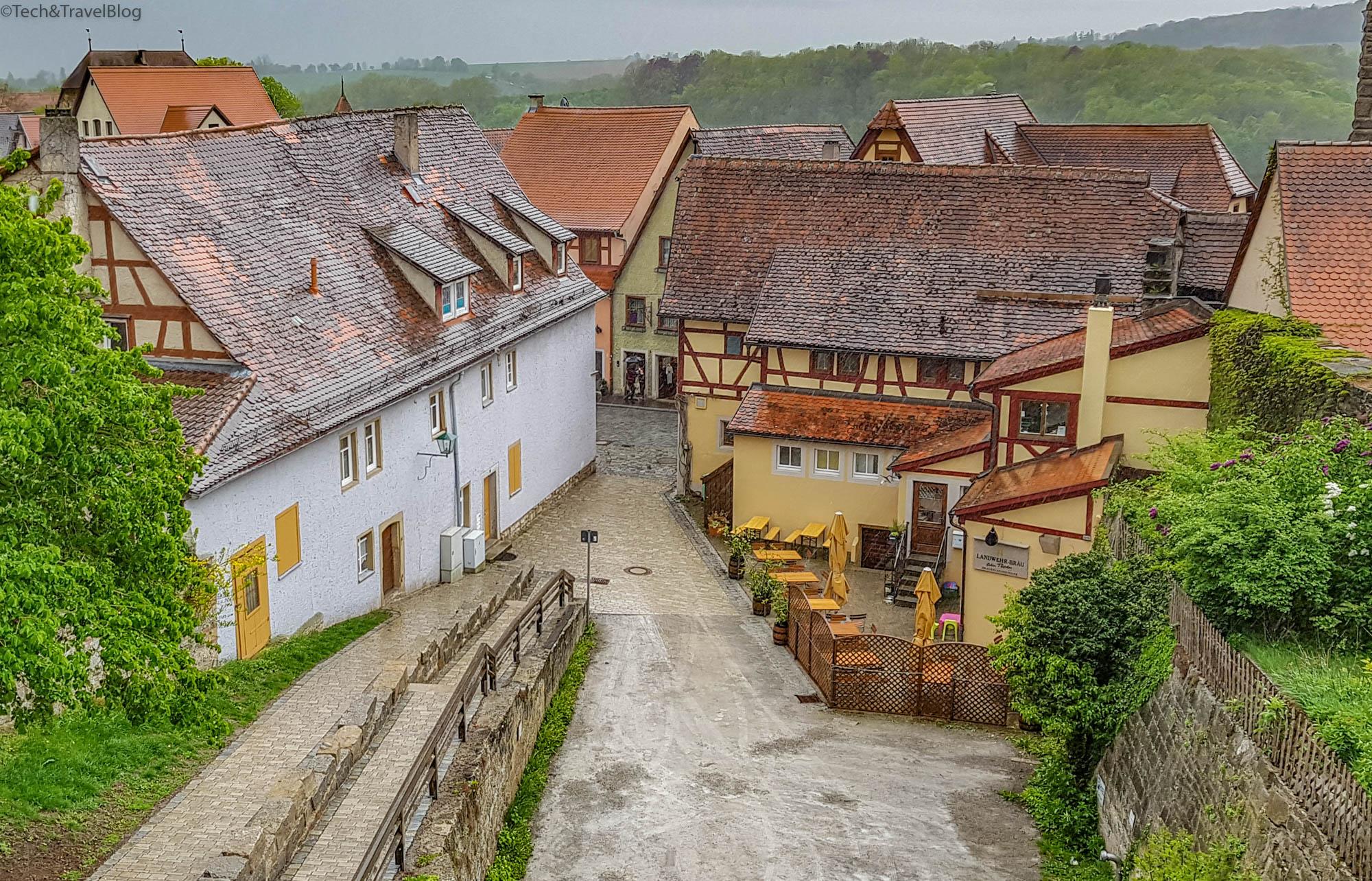 There are parking lots for tourists all around the walls surrounding the old town, and at the exit gates you can climb the tower for a walk on the old walls to admire the city from above.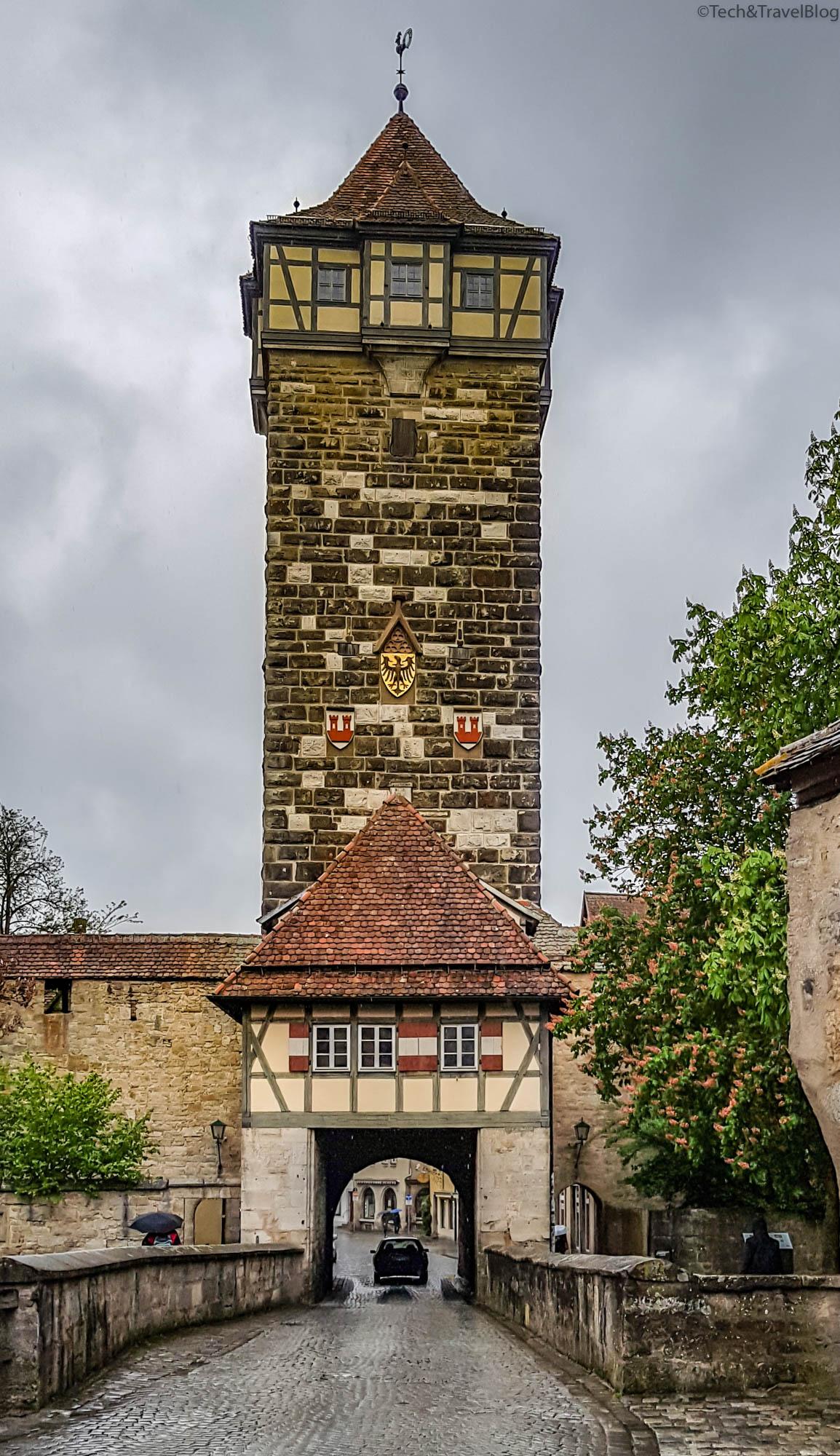 Unfortunately the weather didn't cooperate with us, it rained a lot, so we crossed the city in an hour and admired only a few of the important tourist sights.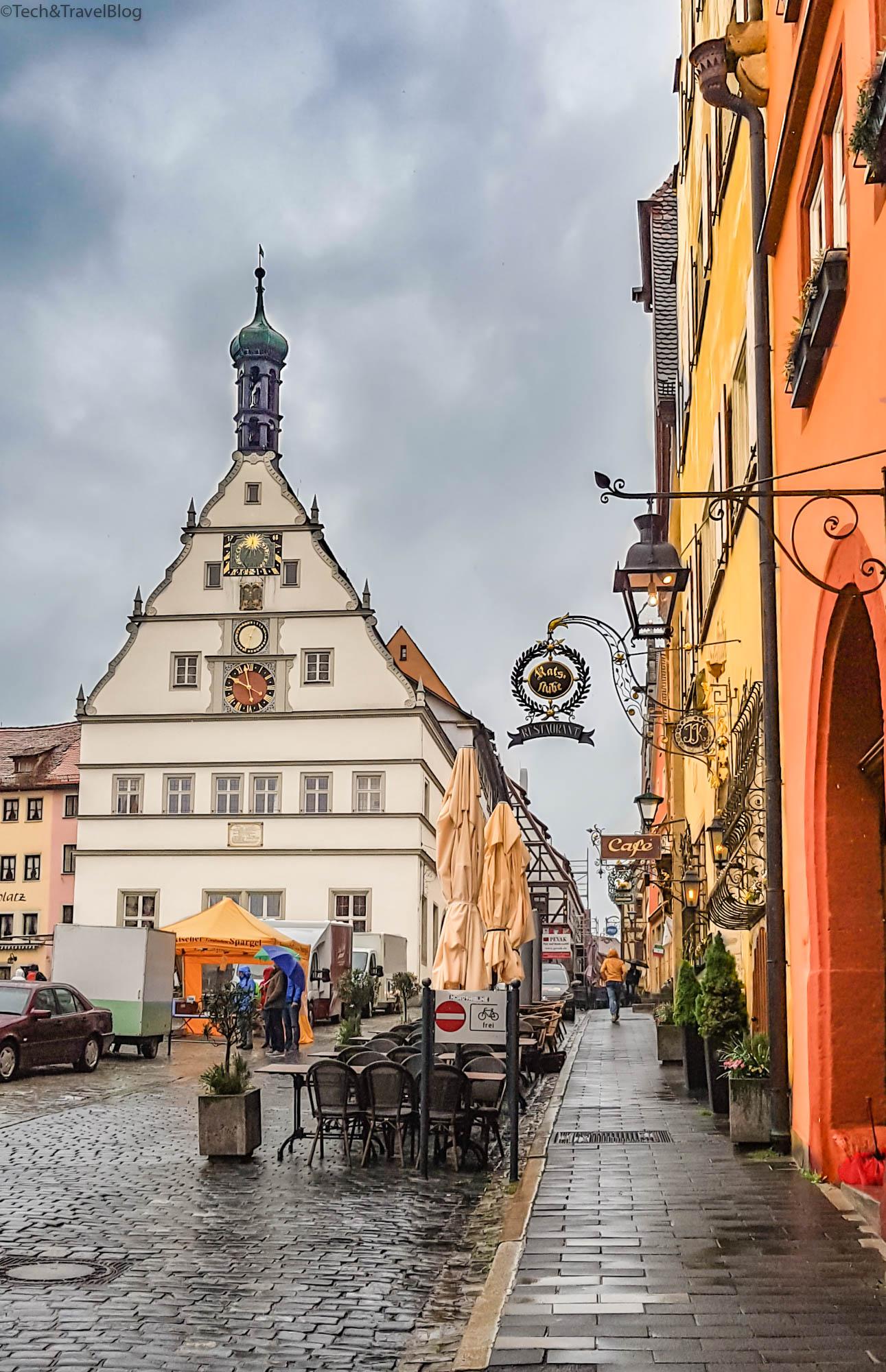 In the Central Square of the city there is the Town Hall (Rathaus) and the Fountain of Saint George, built in 1446. Here the Christmas Market takes place every year where traditional handmade wooden or glass products are sold. As the center of urban life in Rothenburg ob der Tauber, Marktplatz is home to the Tourist Information Centre, cafes and shops. By paying a fee of €2.5/person you can climb the 220 steps of the town hall to the tower, from where you can admire the square and the narrow streets that surround it.
A few streets away is the Little Market or Plönlein. It is said to be among the most photographed places in the country, especially as it offers an impressive medieval landscape. Two towers guard the square, the Sieber Tower dating from 1385 and the Kobolzeller Tor, built in 1360.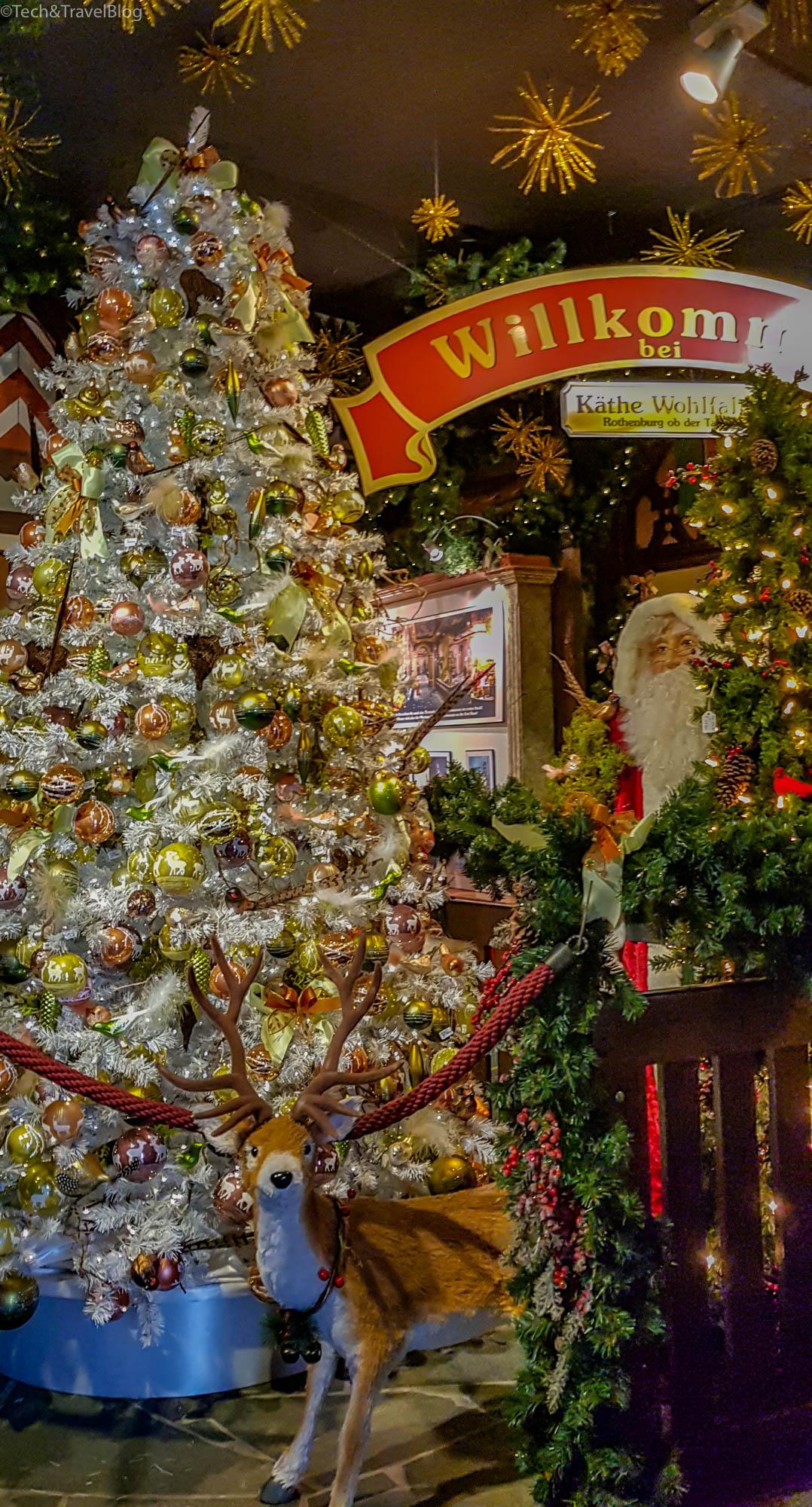 The Christmas Museum and Shop (Weihnachtsmuseum) presents both the wonderful holiday decorations and the history and story of Christmas. The founder of this museum, Harald Wohlfahrt, was attracted by the traditional festivities and decided to open this permanent exhibition that includes both the scientific and the legendary part of Christmas.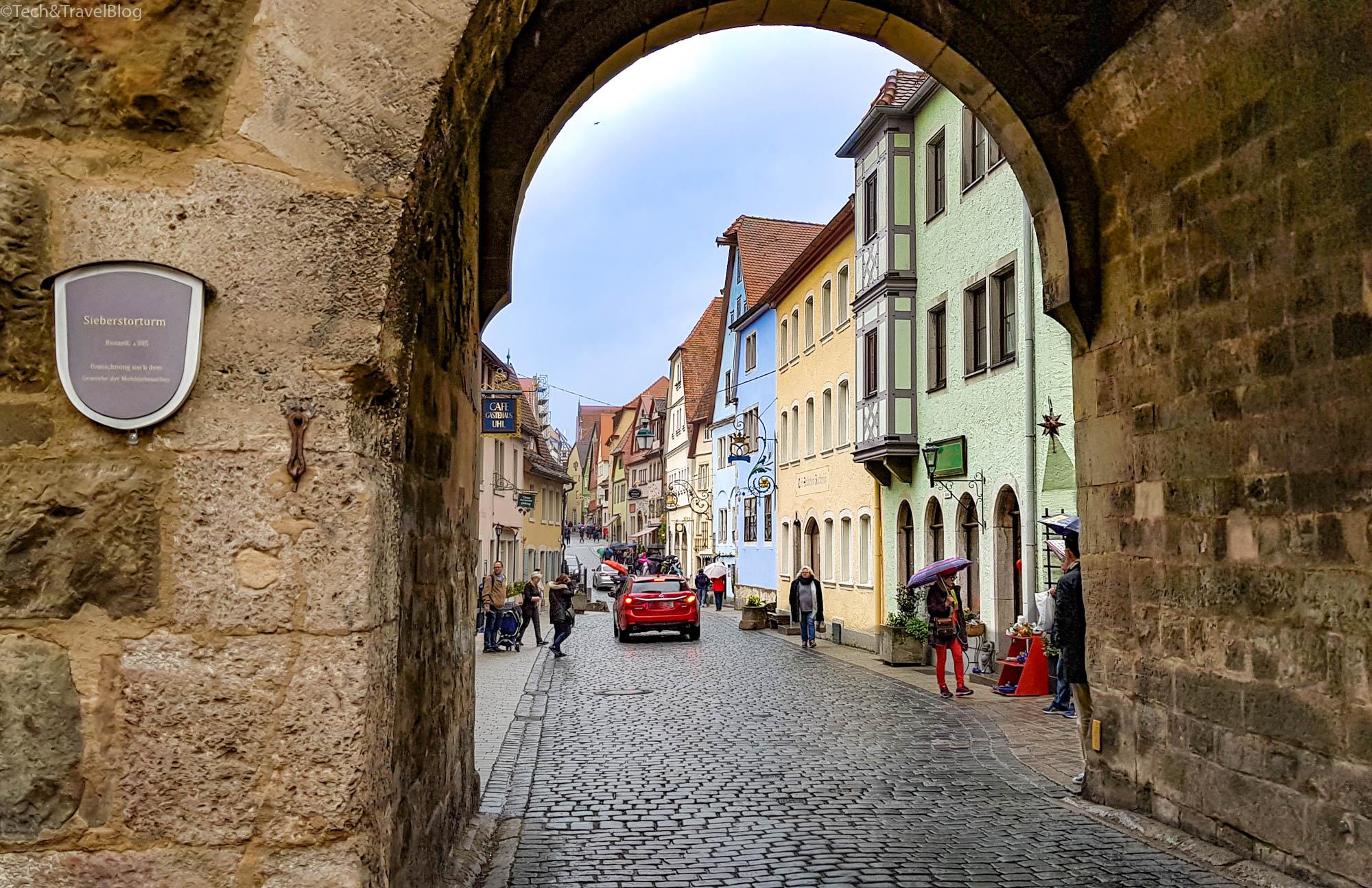 Numerous festivals and events are organized in the city, mostly with a historical tone, where historical characters of the area are present; you can choose various sightseeing tours with different themes or even a hot air balloon ride above the valley surrounded by the Tauber River.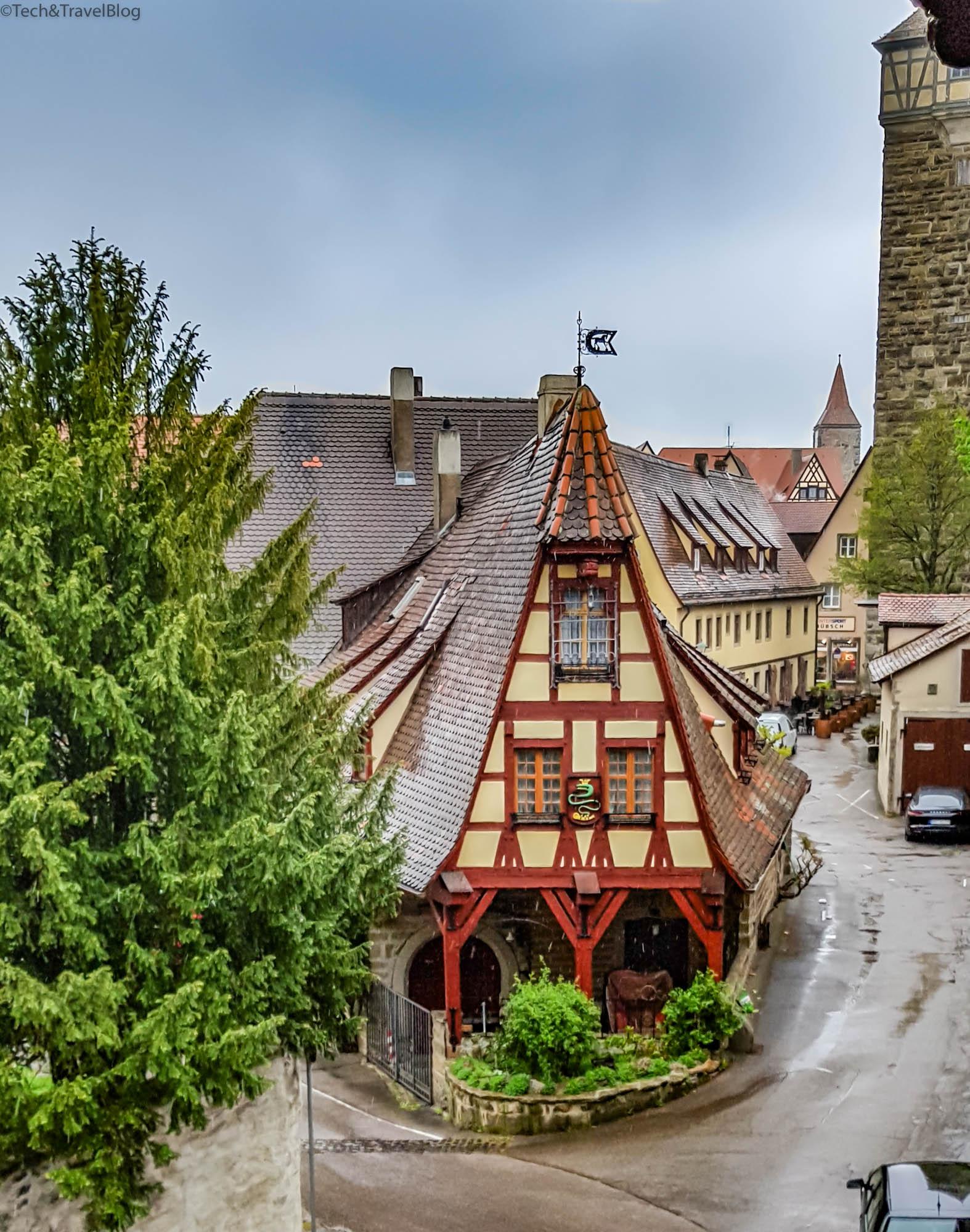 The rain and the gray landscape didn't let us really enjoy the wonderful view of the city, but we will definitely visit again (in sunny weather, hopefully).
If you liked our article, read about the last destinations we visited by clicking here.
(Rothenburg ob der Tauber – May 2019)