Although there is no shortage of festivals in Germany, one of them stands out during the autumn – the Kürbisausstellung Ludwigsburg – the largest pumpkin exhibition in the world, which has been held since 2000, between September and November, in the gardens of The Ludwigsburg Palace. This year it took place from August 31 to November 4.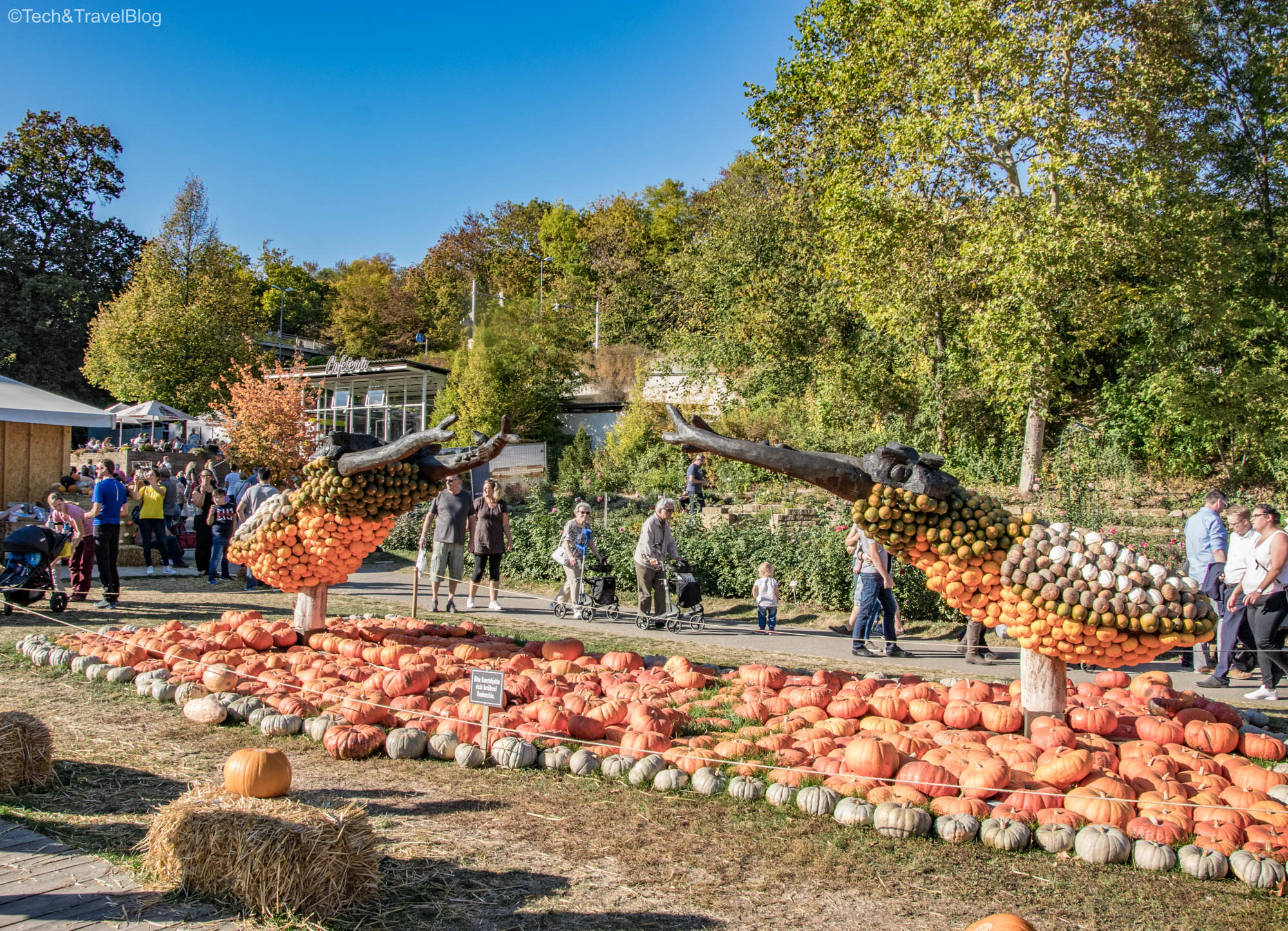 During the two months of the festival in Ludwigsburg, more than 450,000 pumpkins (both edible and decorative) and a variety of pumpkin dishes are on display: pumpkin soup, baked pumpkin, pumpkin beer, burgers of roasted and caramelized pumpkin seeds.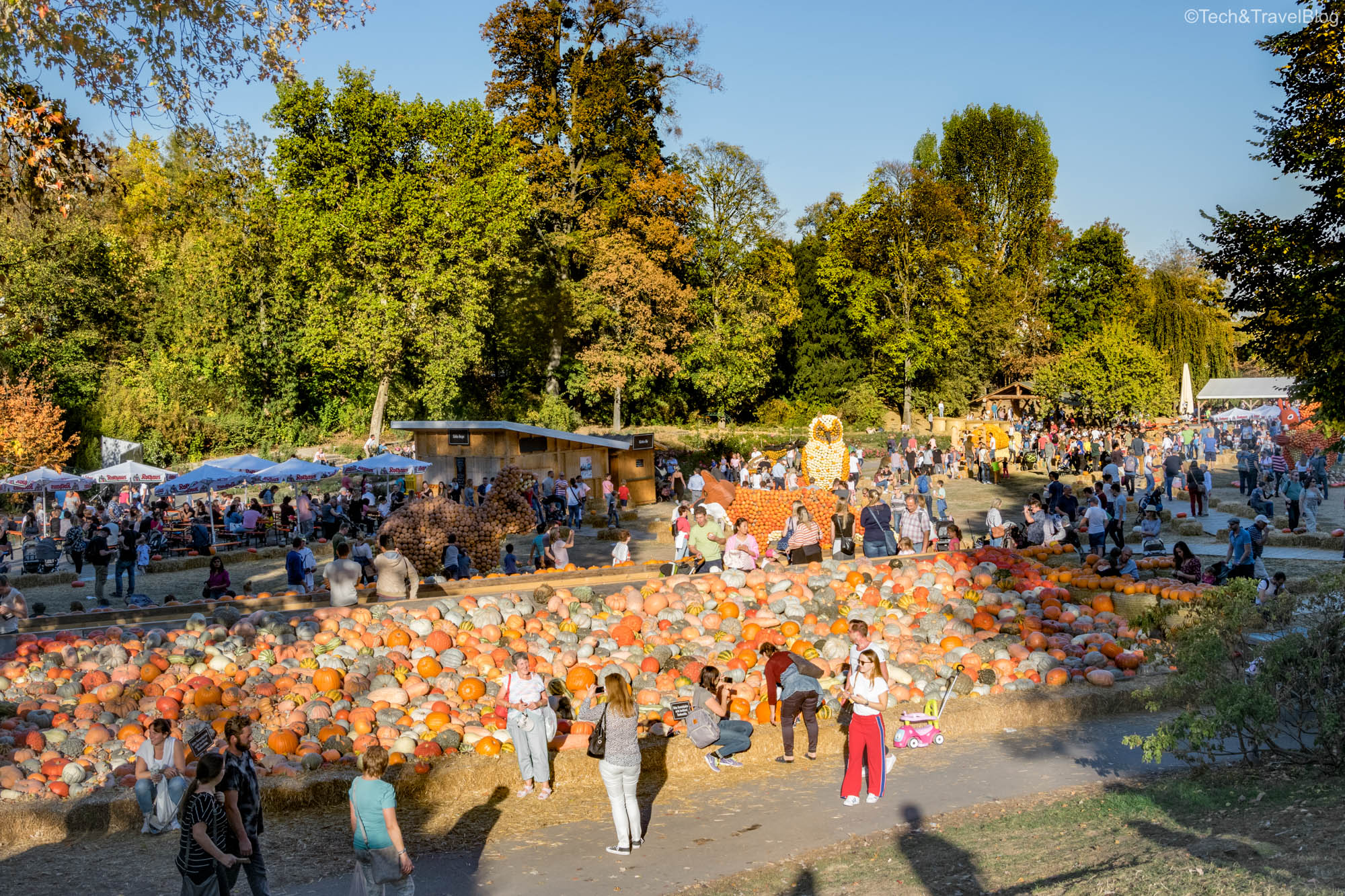 In addition to the "pieces of art" and pumpkin dishes, there are also events such as pumpkin carving, pumpkin smashing, live concerts, various activities and competitions for the little ones.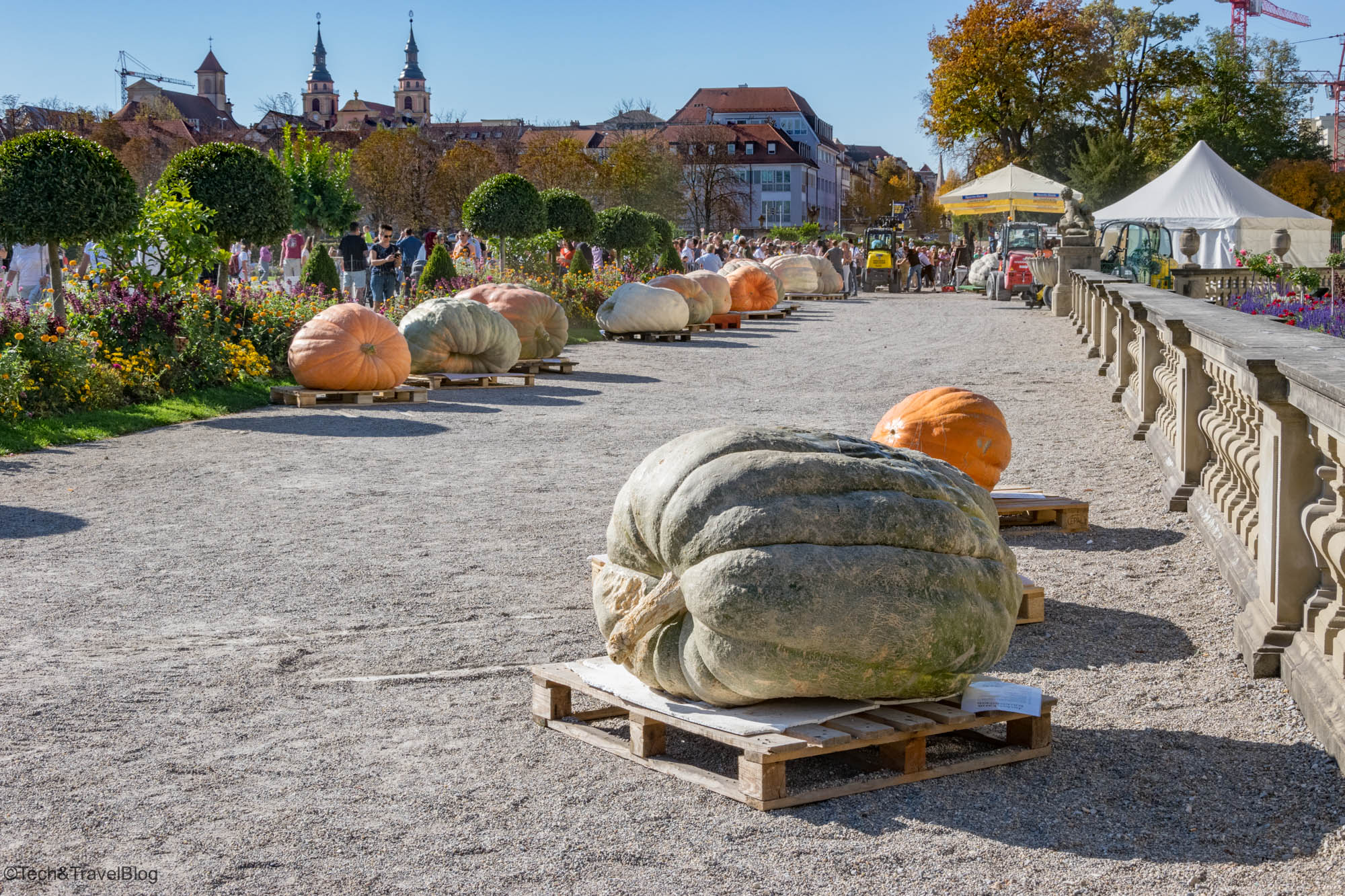 One day is dedicated exclusively to pumpkin singing – the "World's Biggest Pumpkin" contest.
At the sixteenth edition of the event, grower Mathias Willemijns from Belgium presented a specimen weighing 1,190.5 kilograms, breaking both the European and world records. For this reason, the organizers awarded him a prize of 10,000 euros.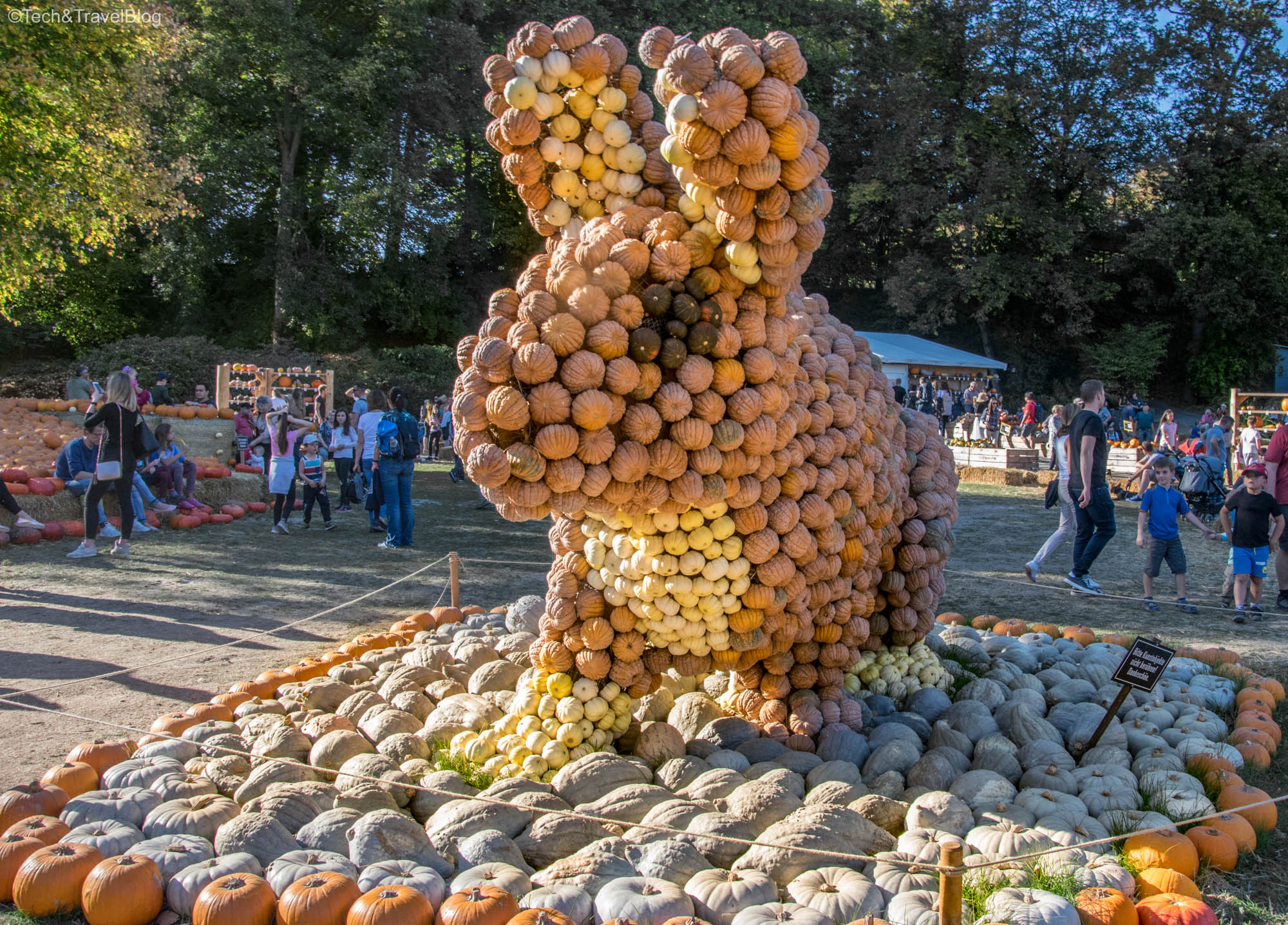 Each year there is a main theme around which the pumpkin carvings and arrangements are oriented. This year's theme was "Forest". Other examples of themes from past years: "The Pyramids" in 2000, "The Farm" in 2005, "Noah's Ark" in 2007, "Dinosaurs" in 2011, "The Royal Pumpkin" in 2014, "Ancient Rome" in 2017.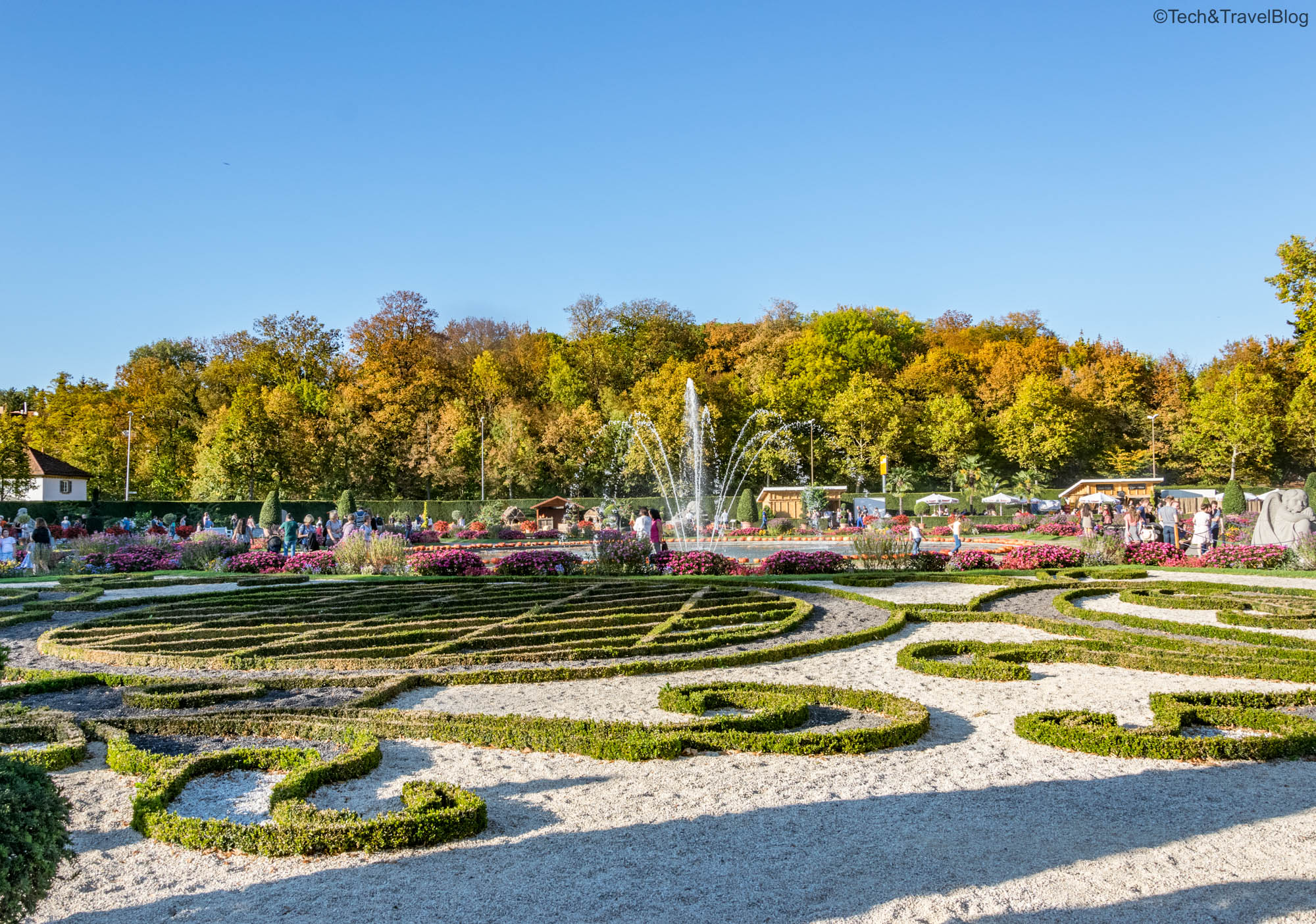 The pumpkin exhibition attracts around 200,000 visitors annually. If you miss the Pumpkin Festival, you might be lucky enough to visit the Ludwigsburg Christmas Market (which runs this year from November 27 to December 23).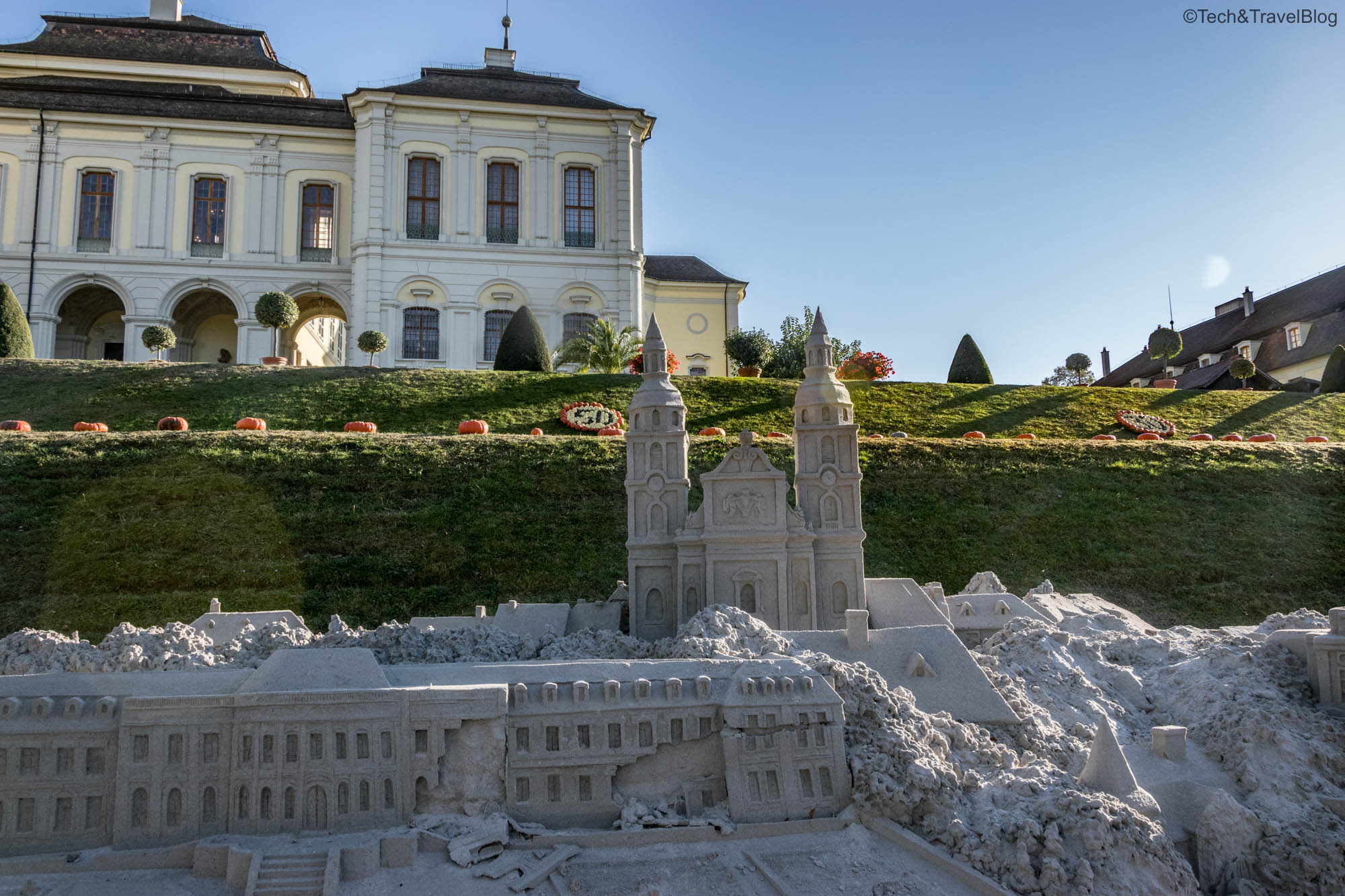 Exhibition admission price: €9/adult, €4.5/child.
Further details can be found on the official website of the event: http://www.kuerbisausstellung-ludwigsburg.de
If you liked our article, read about the last destinations we visited by clicking here.
(Ludwigsburg – November 2018)