Hohenzollern Castle is at a distance of 50 kilometers from Stuttgart, being located at an altitude of 234 meters in the heart of the state of Baden Württemberg.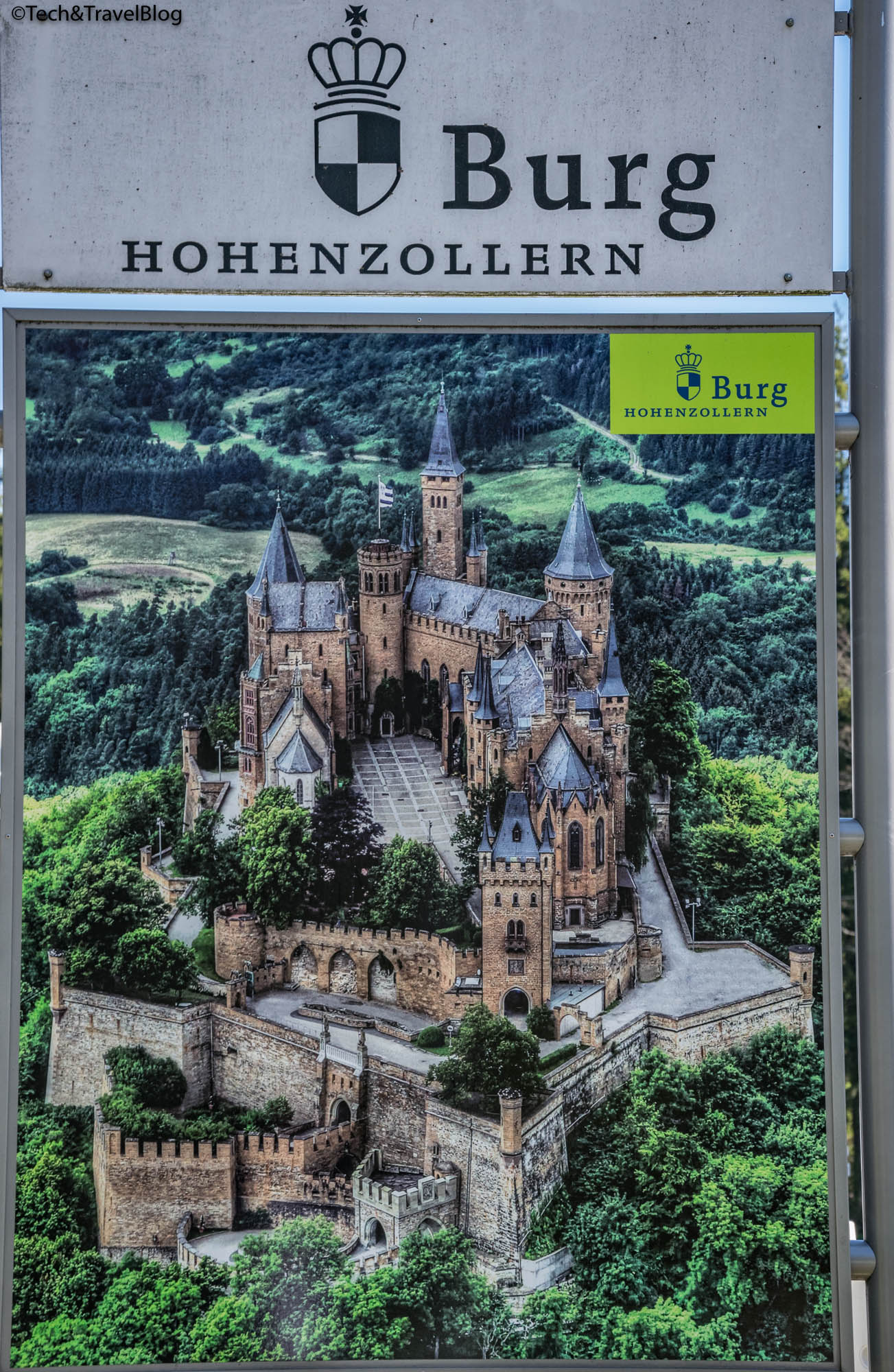 As a popular tourist destination, Hohenzollern Castle has over 300,000 visitors annually, making it one of the most visited castles in Germany.
Short history
Hohenzollern Castle was the residence of the Prussian kings and the German emperors of the Hohenzollern family. The first documentary mention of a castle at this location dates back to 1267, but the appearance, dimensions and furnishings of the original castle are unknown.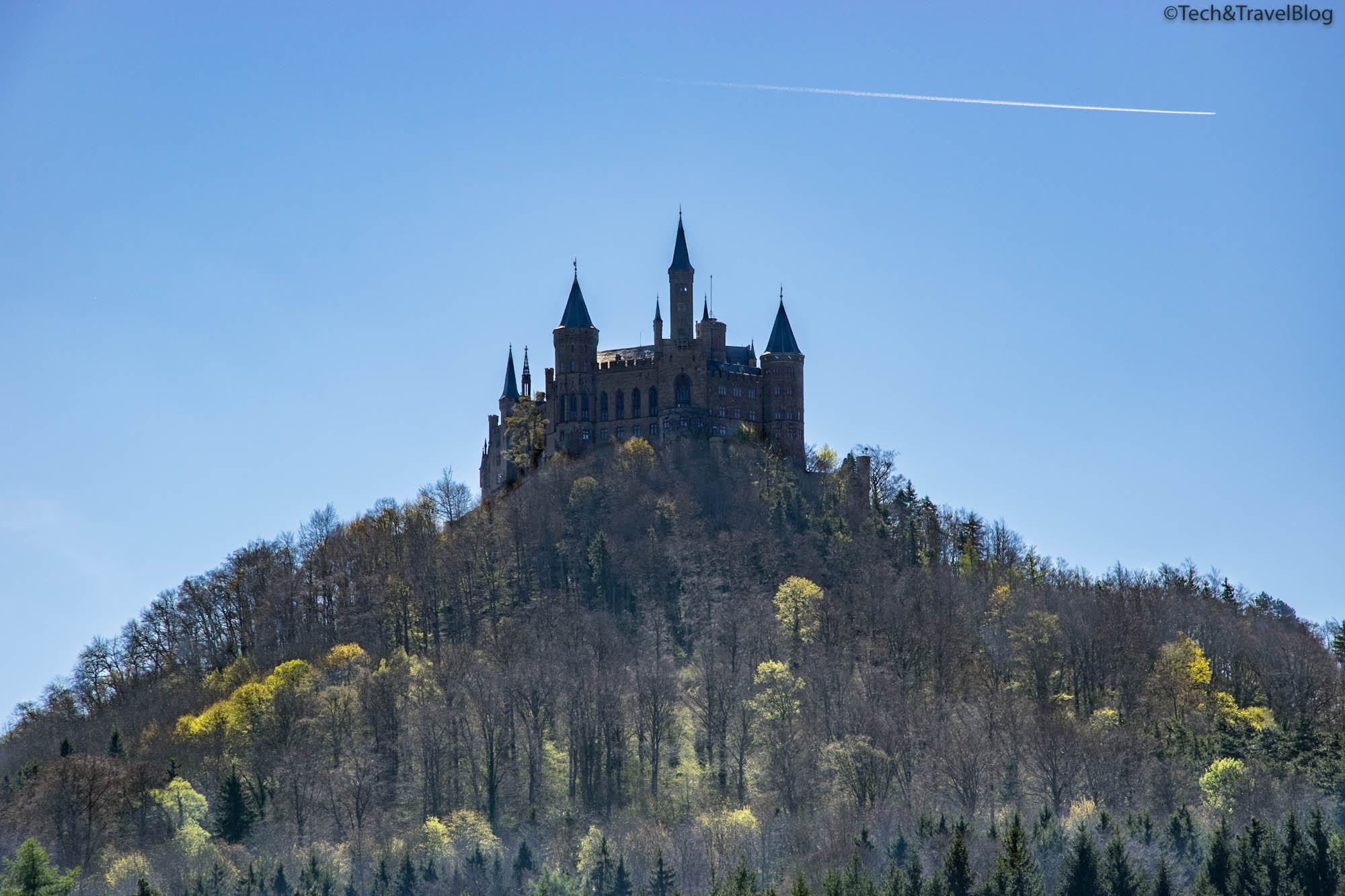 Contemporary sources referred to this fortress as the "Crown of all Swabian Castles" and "the most fortified House in Germany". However, in 1423 the castle was completely destroyed following a dispute between the remaining members of the Hohenzollern family in Swabia.
Thirty years later, the second Hohenzollern Castle was built, larger and more fortified than before. After the Thirty Years'War the maintenance of the building was neglected, becoming a ruin at the beginning of the 19th century.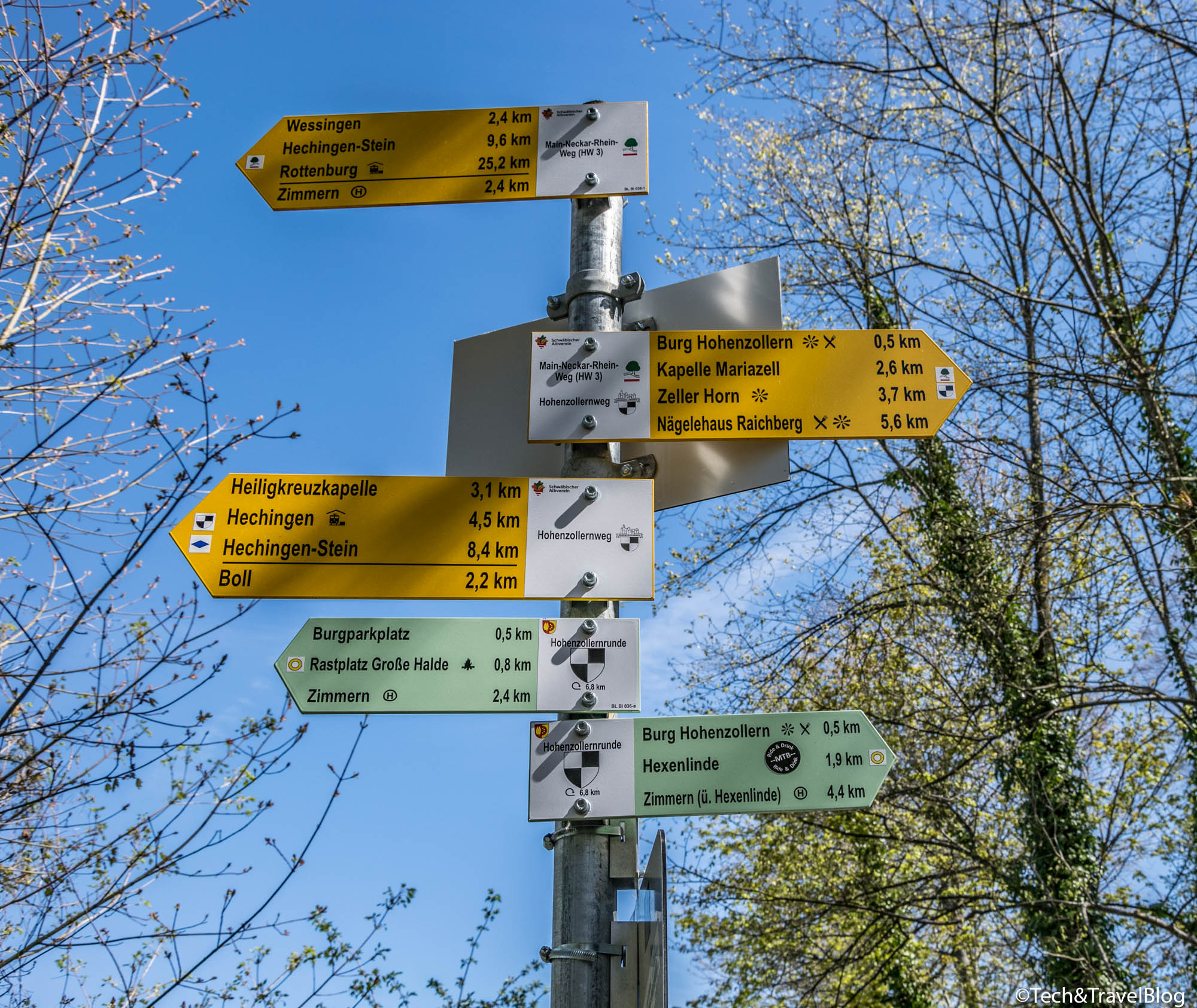 Beginning in 1819, Prince Friedrich Wilhelm of Prussia , who later became King Friedrich Wilhelm, decided to rebuild the castle and after another 31 years, in 1850, the castle acquired the Neo-Gothic shape and style that it still retains today.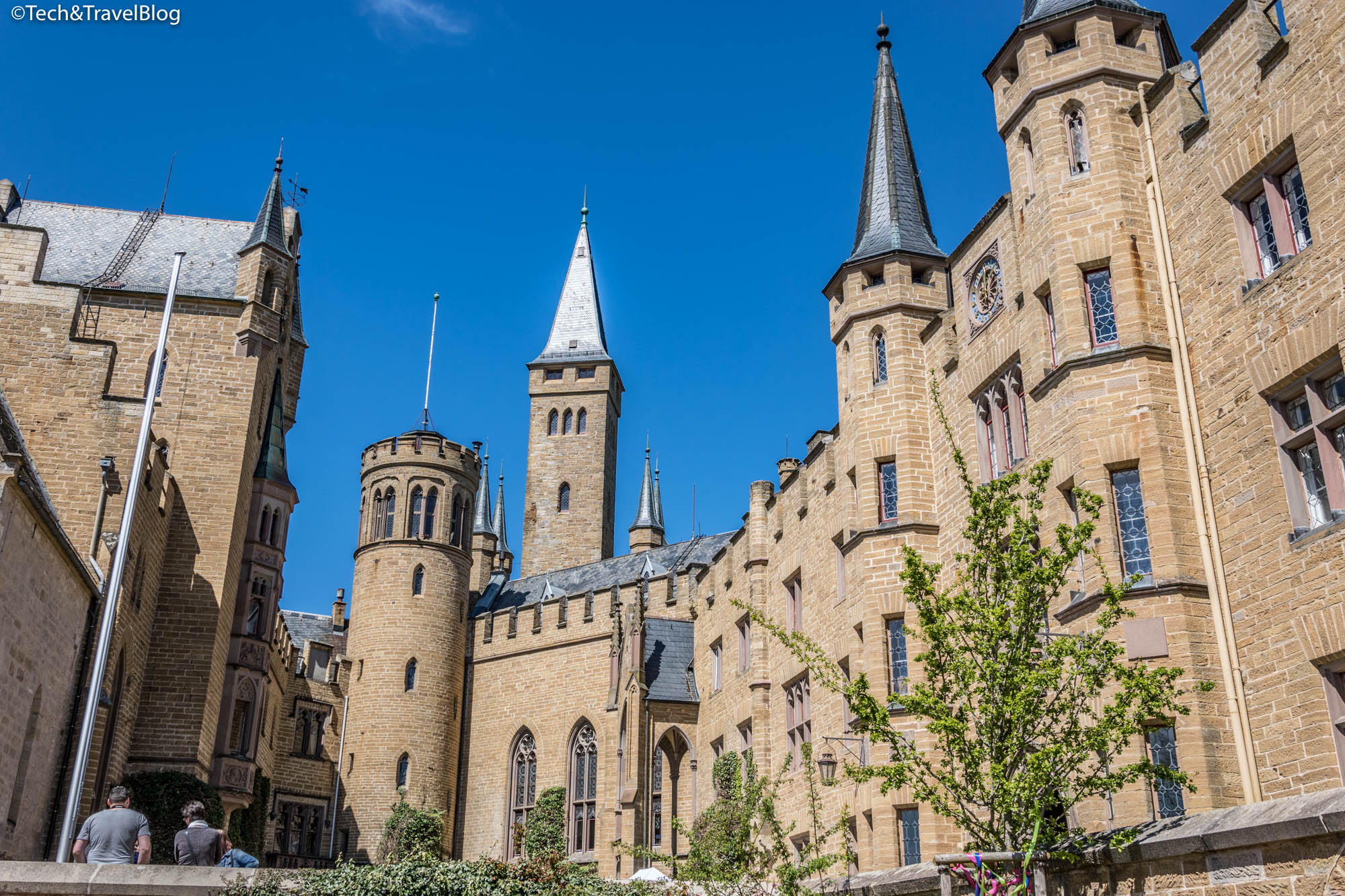 Visiting the castle costs €7/adult and €5/child (6-17 years) – without visiting the interior rooms and €12/adult and €10/child – includes visiting the interior rooms of the castle. Parking costs €2 for the whole day, and the castle can be reached either by walking for about 30 minutes or by taking the bus (the station is opposite the parking lot). In the parking lot you can also find a souvenir shop and a small restaurant. Tickets can also be purchased on the official website.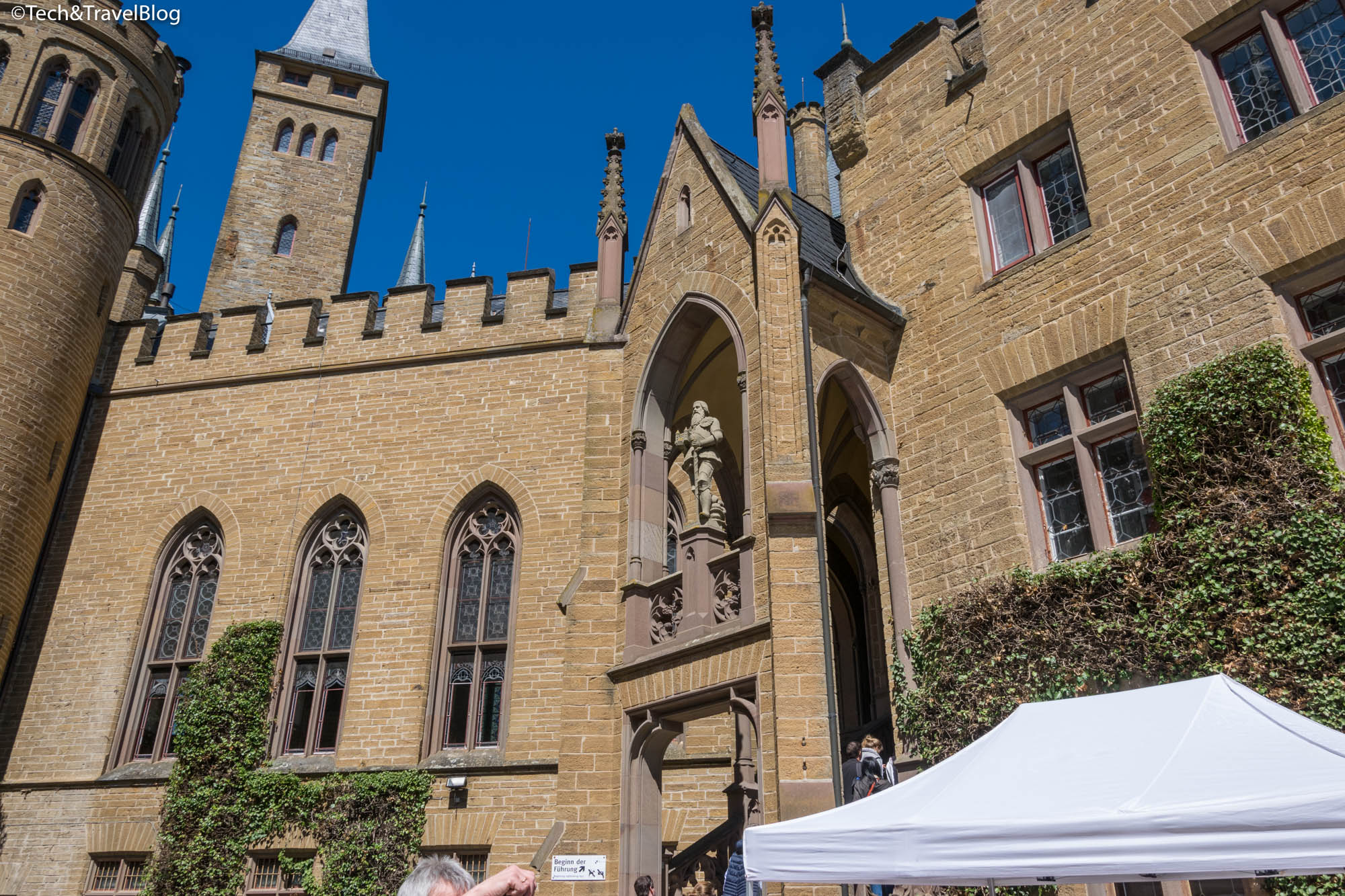 After 30 minutes of climbing through the forest, you reach the main entrance to the castle. The entrance between the fortified walls is through a royal gate ("Eagle Gate") on which Prince Frederick I is depicted, riding his stallion. From the outer walls of the castle, visitors have a magnificent view of the hills and forests in the area.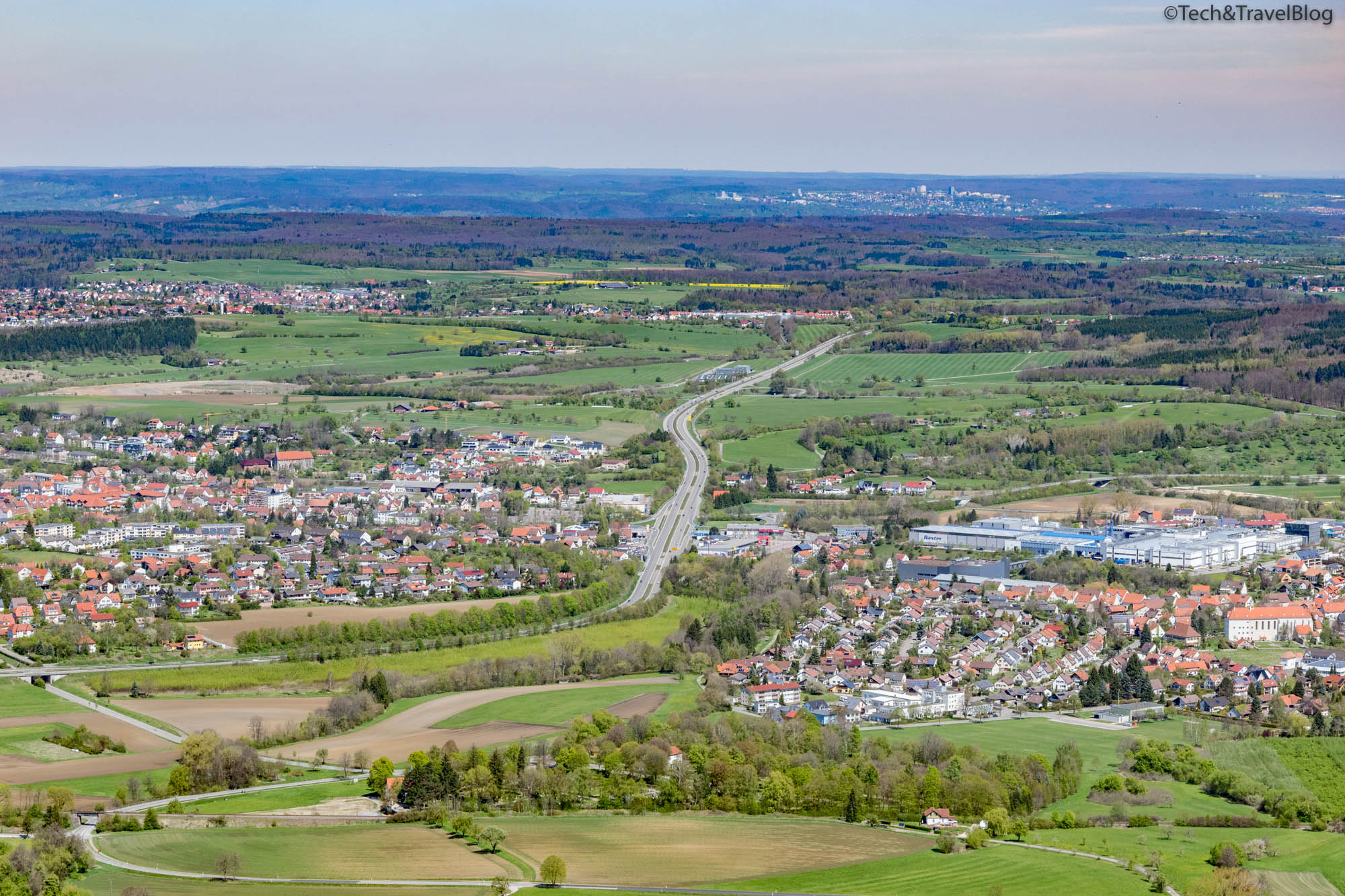 The castle courtyard is quite long and narrow compared to the building's tall walls and slender towers. In the middle of the courtyard is a historic cannon, then on the right side is the new chapel, a restaurant and a souvenir shop, after which you enter the Ancestral Hall, where the tour begins.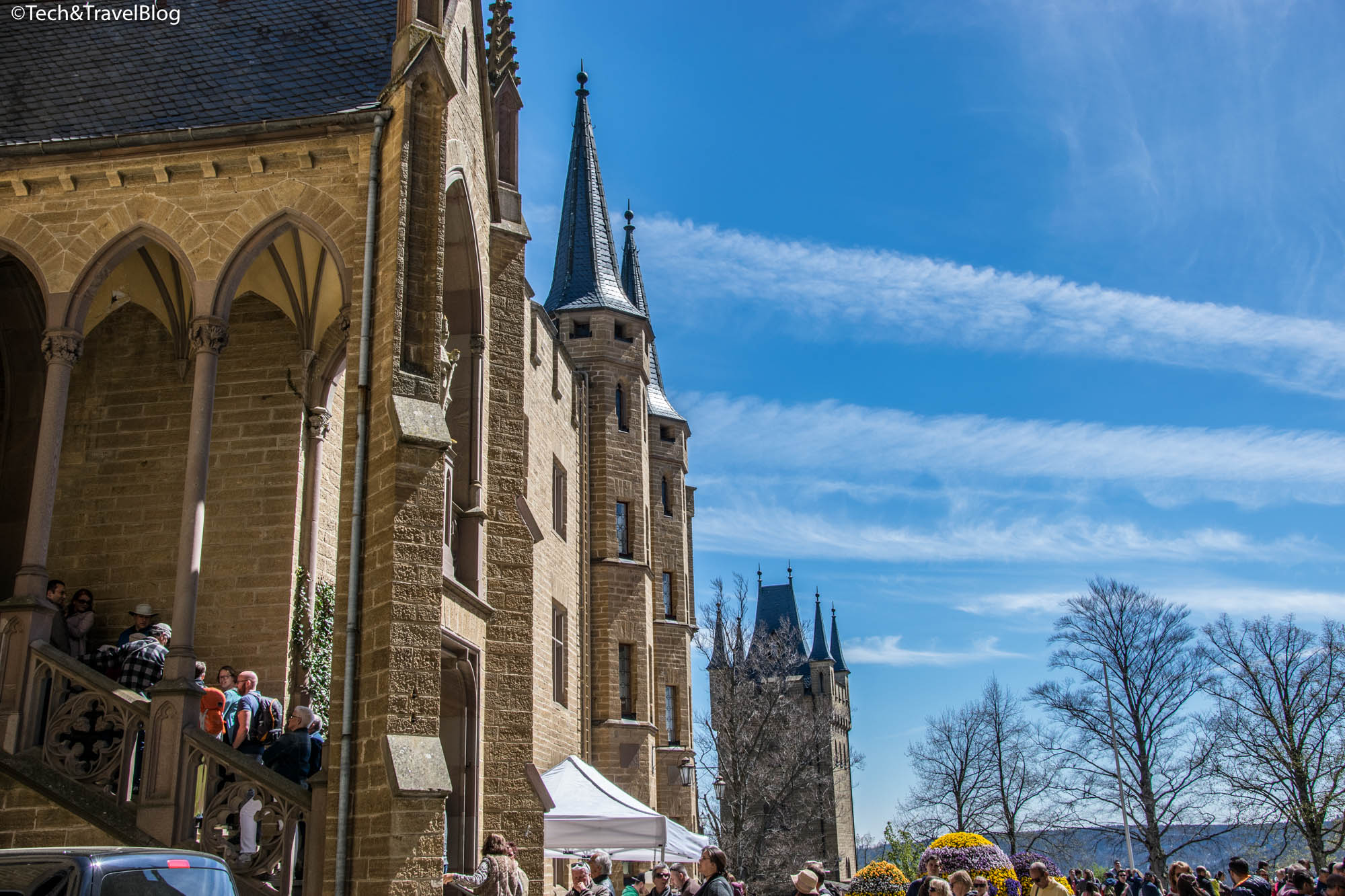 On the left side of the courtyard are located the Chapel of St. Michael and the garden of the castle.
Currently the castle is turned into a museum and maintained by the members of the Hohenzollern family. For the extended branches of the family tree, the walls of the Hohenzollern house keep enough free space to enroll future generations.
If you liked our post about Hohenzollern, you might also like the post about Heidelberg.
(Hohenzollern Castle – August 2017)